Fresh Monkey Fiction is bringing back C.O.P.S. N CROOKS for a new line of Cops N Crooks mini figures available exclusively with BigBadToyStore.
It's crime-fighting time as C.O.P.S. N CROOKS are back in action fighting crime in a future time.

Enter a future time where crime is rampant. A national cartel headed by the ever-elusive Big Boss is responsible for much of the criminal activity. He has enlisted some of the nation's most notorious crooks to do his bidding. The Police were unable to stop the ever-increasing crime wave. Thus, the Central Organization of Police Specialists (C.O.P.S.) was formed. They work to put the Big Boss and his minions behind bars for good.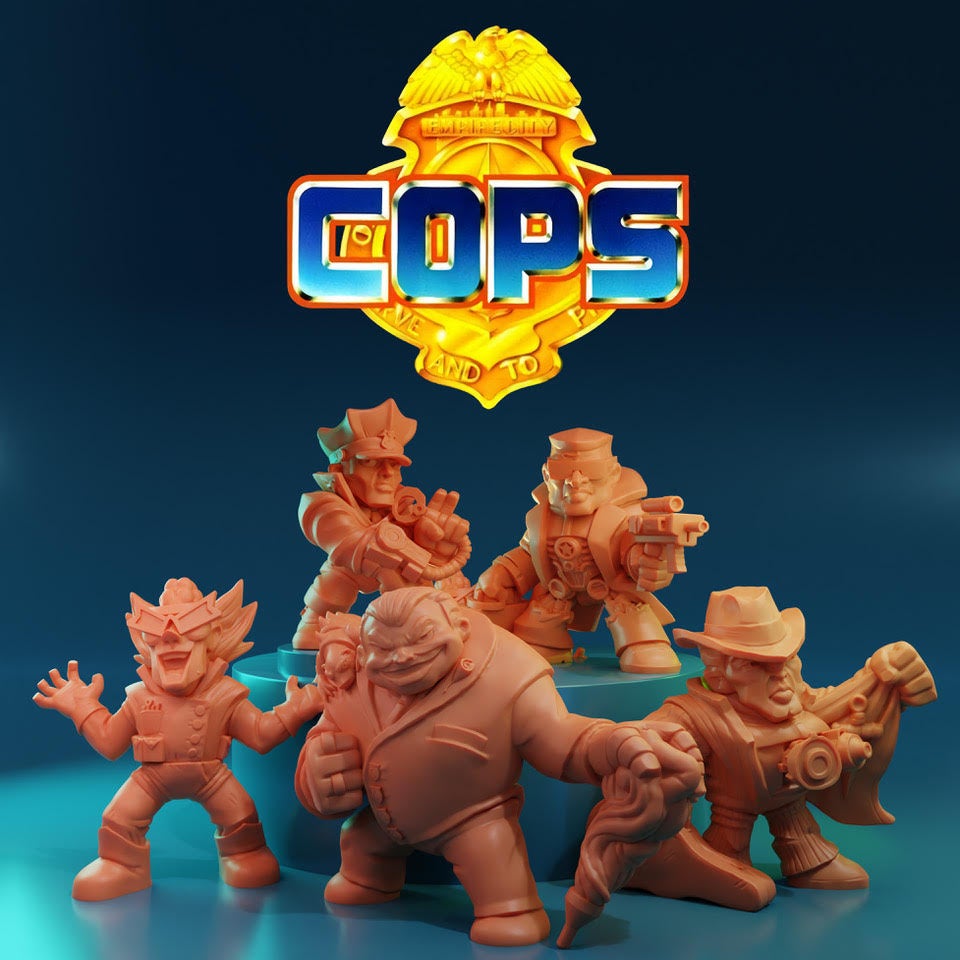 Each C.O.P.S. N CROOKS figure was sculpted by the talented Eric Lee and ready for action standing at 1.25 inches tall. The C.O.P.S. N CROOKS Wave 1 Box Set is available in 3 colorways, Full-color, Green, and Pink, and includes the following figures: Bulletproof, Big Boss, Longarm, Dr. Bad Vibes, and Buttons McBoomBoom.
The pre-order event window starts today and lasts through February 1st 2022. C.O.P.S. N CROOKS mini figures will be limited to 1000 pcs and exclusively offered through our retail partner BigBadToyStore as a Minimum Order Quantity (MOQ) pre-order item. This means we'll need to reach a minimum amount of pre-orders during this special event window so we can move these figures into production.
You can track our pre-order numbers on the C.O.P.S. N CROOKS Pre-Order Event Page on the Fresh Monkey Fiction website. If we meet our MOQ pre-orders during the event, we'll unlock the ability to add even more color versions to your collection.
This special pre-order event ends on February 1st 2022. If we don't meet our MOQ all orders will be canceled and these figures will not move into production.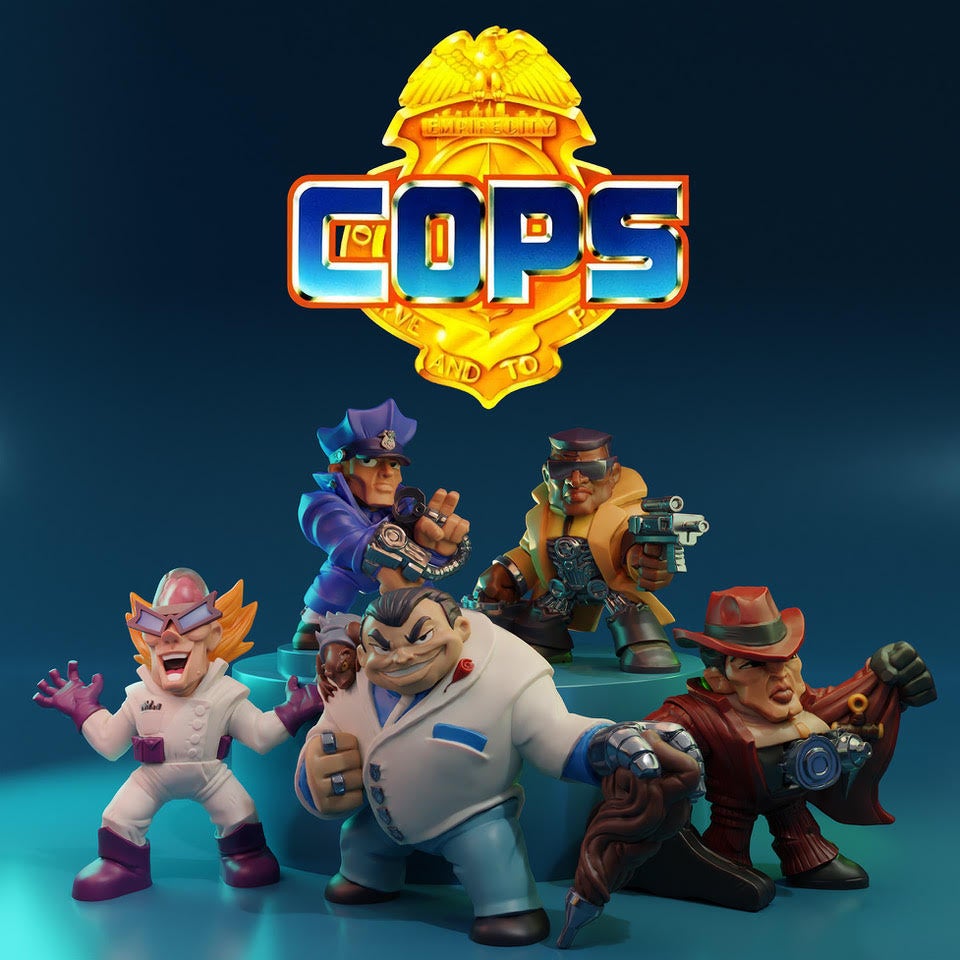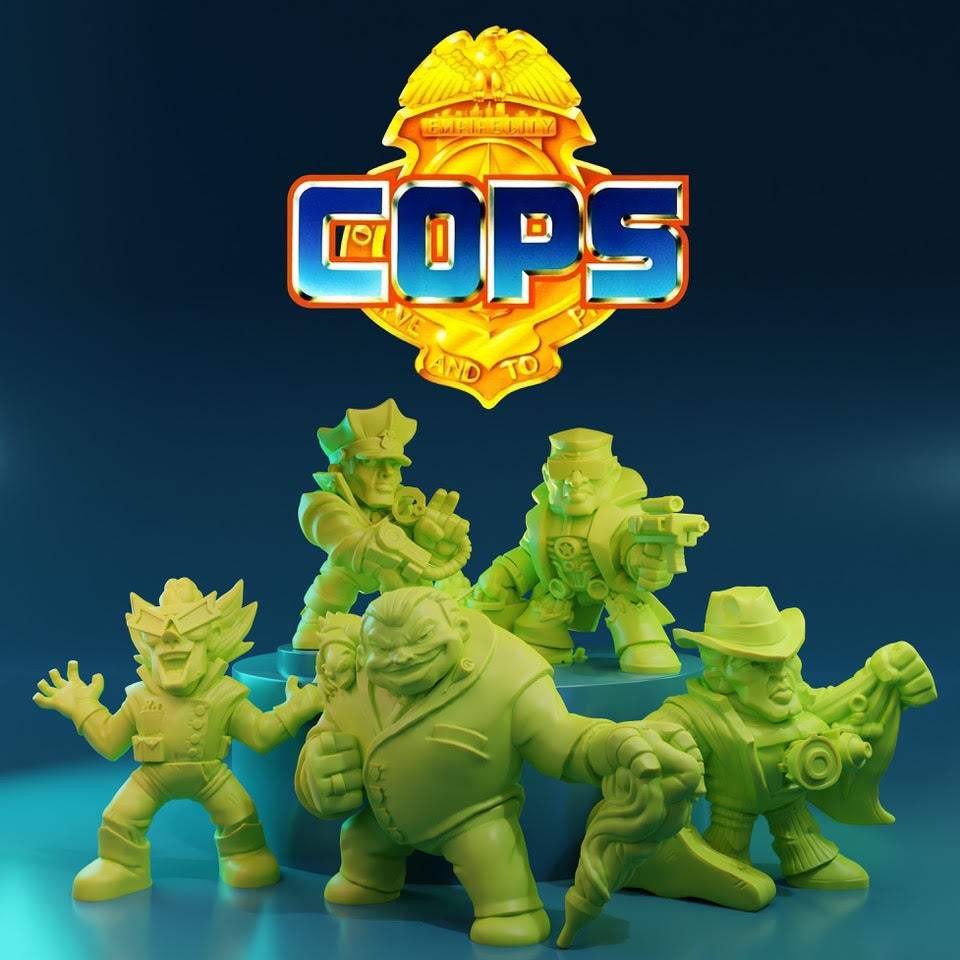 ---