From the Disney Plus Marvel Series Loki, it's Alligator Loki as a new collectible statue from Iron Studios!
On a base of grassy land on a plain, in the chaotic end of times called the Void, rests a peculiar reptile wearing a golden helmet with long horns and a collar. Among rocks and roots buried beneath its paws, a version of the enchanted hammer Mjölnir remains hidden beside a glass jar, where the amphibian Throg, a frog-shaped version of the Thunder God, struggles to break free.
Iron Studios' Alligator Loki – Loki 1/10 Art Scale Statue measures 3.9 in (H) x 5.9 in (W) x 4.3 in (D). It is priced at $89.99 and is scheduled to ship in the third quarter of 2022. Scroll on for more pics!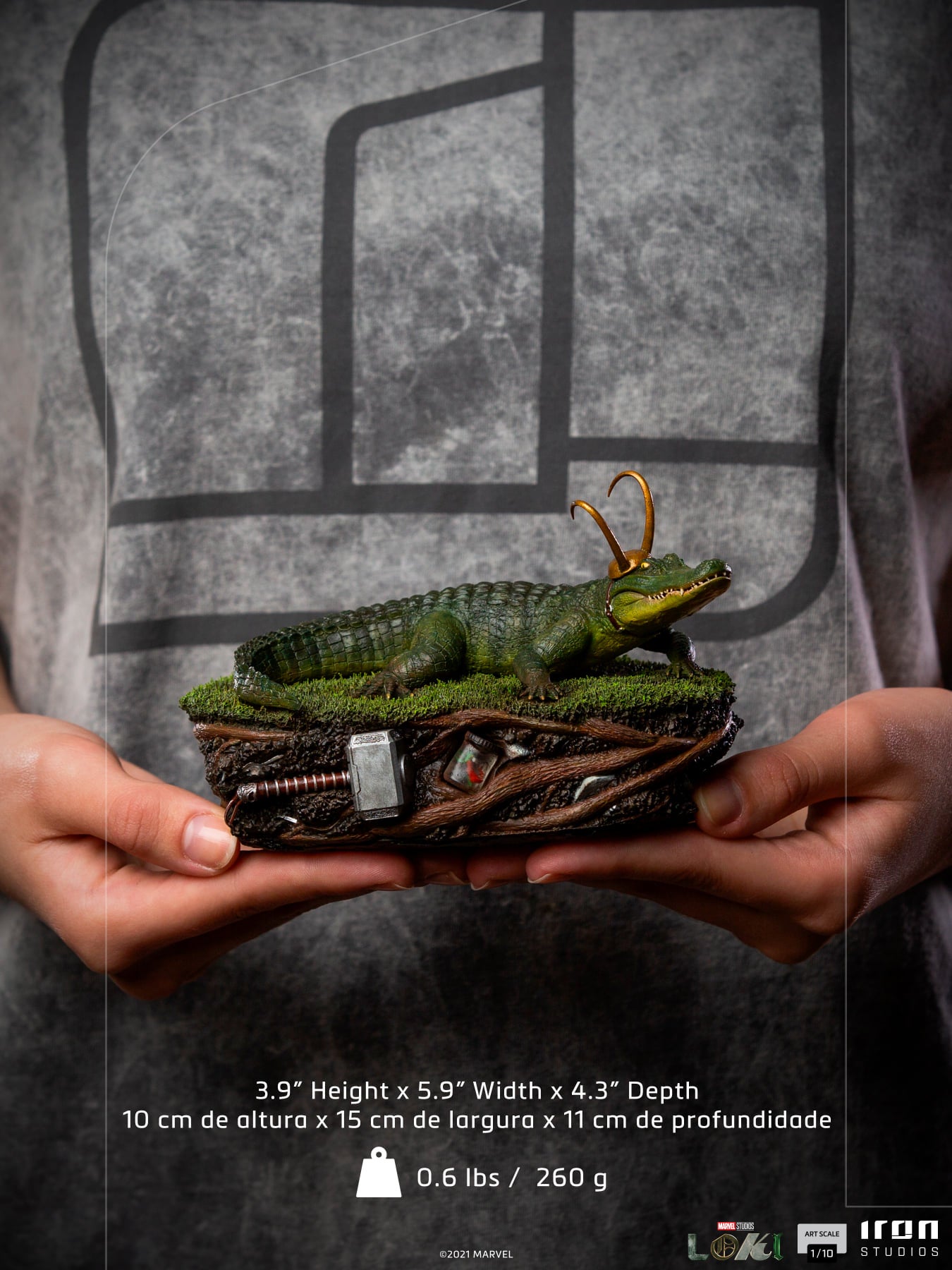 ---