From Jeepers Creepers, Hollywood Collectibles Group (HCG) presents a new 1:4 scale statue of the Creeper – a flesh-eating ancient beast that resurfaces every 23 years to feed, stalking prey and collecting body parts since the most ancient of times, killing anyone and anything that is foolish enough to get in his way.
Standing 23-inches tall, this dynamic polystone piece perfectly captures this demonic monster in full attack mode – charging forward with his Battle Axe raised high – ready to mercilessly decapitate or dismember his hapless victims.
The HCG Exclusive Edition ($599.95, limited to 150 pieces) includes an additional interchangeable portrait, featuring his talon-clawed head, and an additional hand complete with a throwing Star, for more display options. A regular edition limited to 500 pieces (also priced at $599.95) is also available. Both versions are estimated to ship 1st Qtr 2022.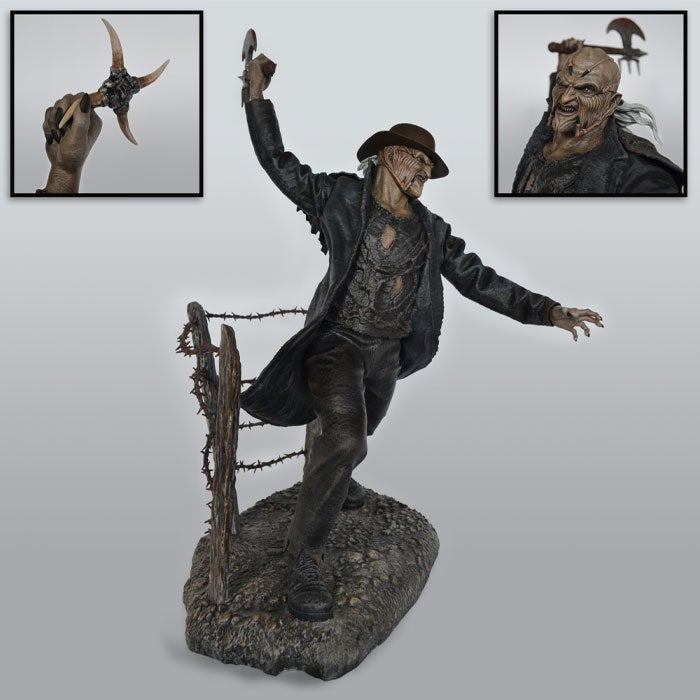 ---