Standing on a base inspired by the Brandenburg Gate, the Captain Carter watches a fleet of vehicles belonging to the subversive paramilitary terrorist organization, HYDRA. Wearing her uniform representing the UK, she prepares to launch her vibranium shield against enemy forces on her first mission to retrieve the cosmic artifact Tesseract and capture the scientist, Arnim Zola.
As seen in the first episode of the animated Marvel series What If…?, Iron Studios presents Captain Carter 1/10 Art Scale Statue featuring the first Avenger of an alternate timeline from the Marvel multiverse.
Standing 9.4-inches tall, this polystone piece is priced at $139.99 and is scheduled for release in the third quarter of 2022. Scroll on for more images!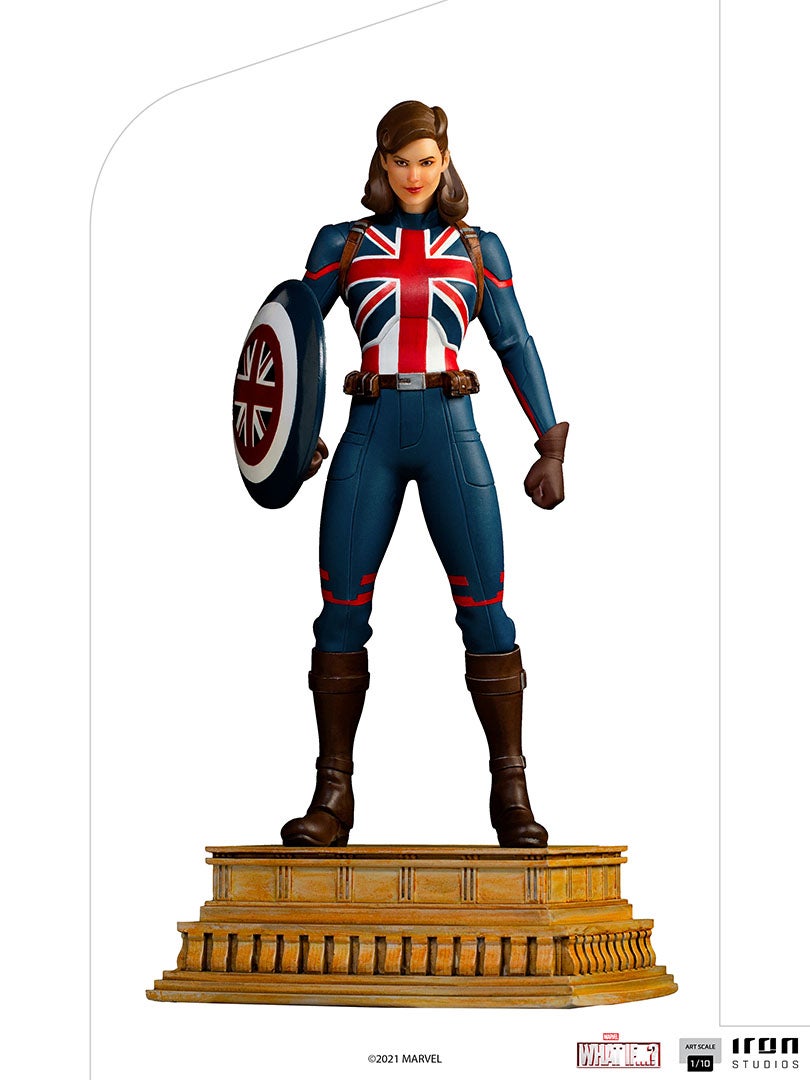 ---