Cowabunga! It's time for a Foot (Soldier)-stompin' road trip! Super7 is rolling out the Teenage Mutant Ninja Turtles ULTIMATES! Party Wagon!
The ULTIMATES! Party Wagon features premium sculpting and paint, has a safari style windshield, three-way opening roof, swing-out Foot-Tenderizer side door, real rubber wheels, and all the Turtle tools & accessories necessary to make this the sweetest crime-fighting ride around!
At 20.25 inches long, 13.8 inches tall, and 12.5 inches wide, there's enough room for all four Ninja Turtle bros AND two additional ULTIMATES! friends to sit inside!
The TMNT ULTIMATES! Party Wagon is priced at $450 and is available for pre-order through Super7.com until December 17. Expected delivery is in Late Fall 2022.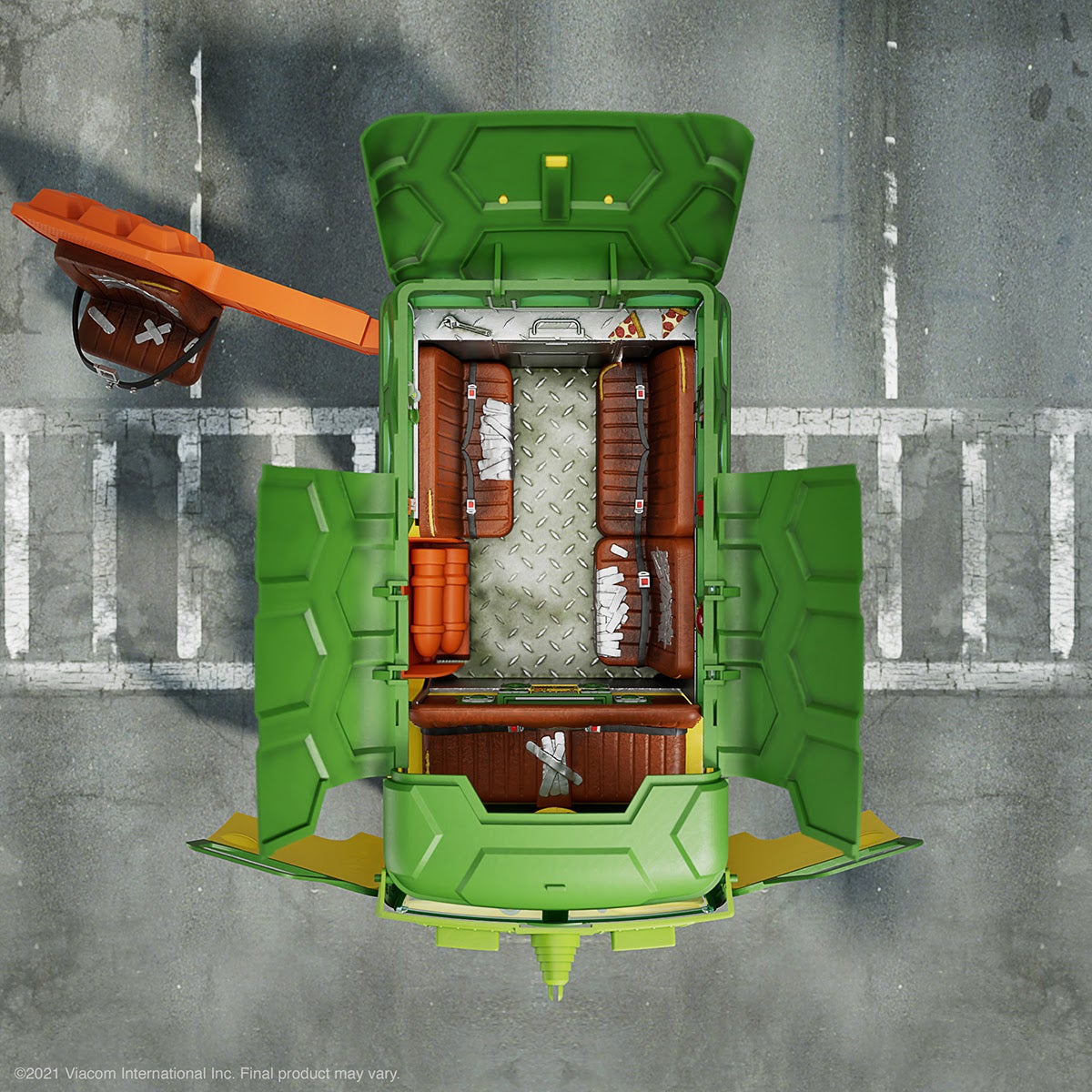 ---