Remember when you got that comic or Monster magazine and the pages were filled with ads freaky and fun? Monstarz remembers…
Amok Time's Monstarz toy brand presents an all-new line of maquettes called Monstarz in 3-D. For the first time ever you can have some of the most unforgettable Monsters, Aliens and Fiend's from the printed page. Only now, IN THREE DIMENSIONS!
The first release in the Monstarz in 3-D series is the Moon Monster. Standing 8 inches tall, this technicolor creature is hand-painted resin and comes in a retro-styled full-color box. Better yet, the Monstarz in 3-D Moon Monster is IN-STOCK and ready to ship NOW! Get your limited edition Moon Monster maquette today priced at $79.99 at AmokTime.com.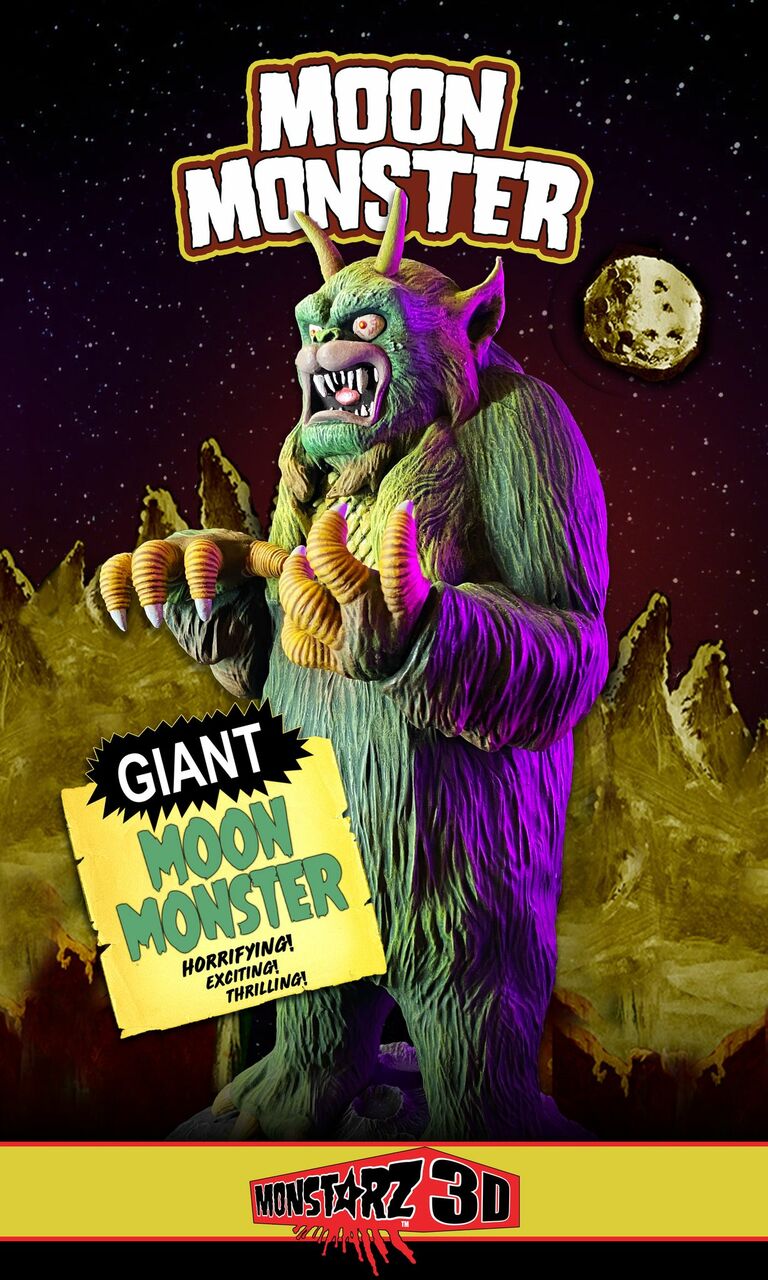 ---