Dark Horse Direct and Bethesda have teamed up to present the first-ever bookend of the award-winning game The Elder Scrolls V: Skyrim! Celebrating the 10 year anniversary, this bookend will make you feel as though you've stumbled upon an ancient Skyrim relic.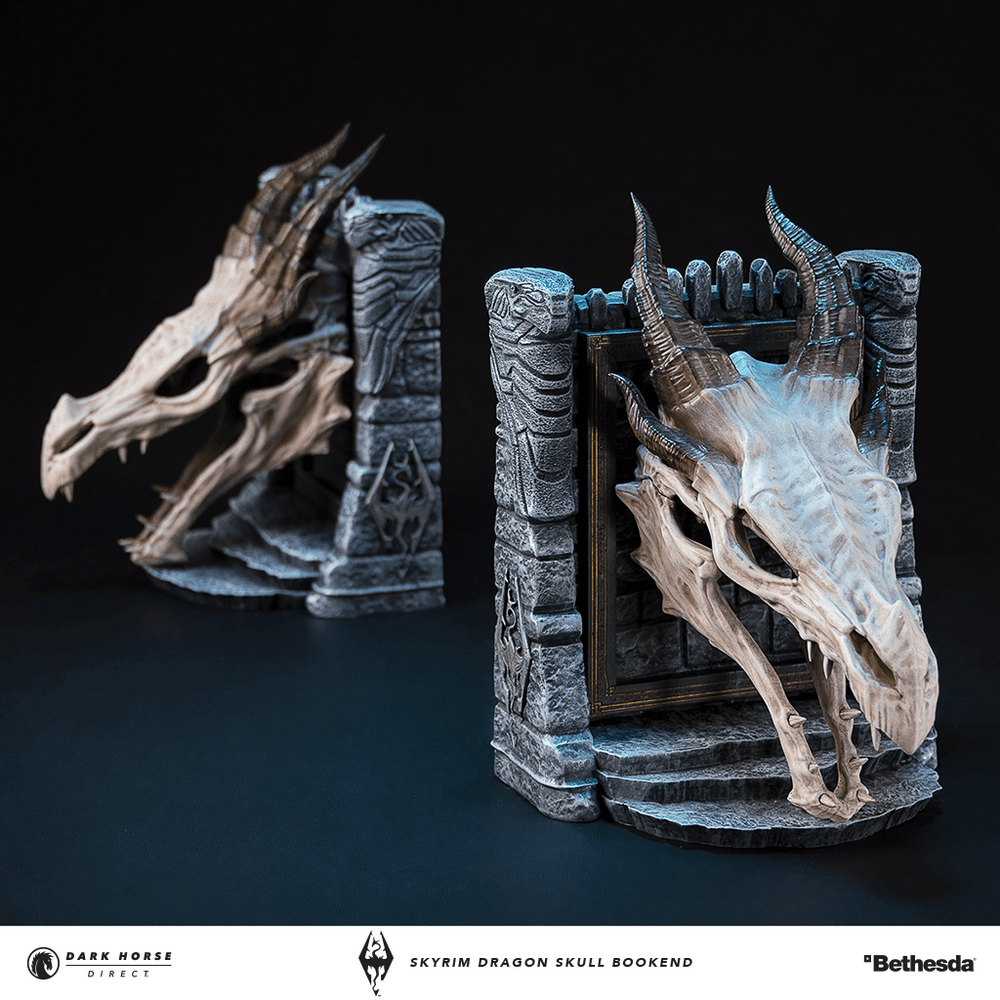 Dragons were thought to be all but extinct; with only skulls and ancient text harkening to their foregone reign. This bookend stands at 9 inches tall by 7 inches wide and 5.4 inches deep, and brings to life this iconic dragon skull resting upon a stone wall inspired by the architecture of Windhelm, featuring the Skyrim logo.
The Elder Scrolls V: Skyrim – Dragon Skull Bookend is priced at $99.99 as is limited to 2000 pieces. Want more than one for your domain? Get $15 off any order of 2 through direct.darkhorse.com.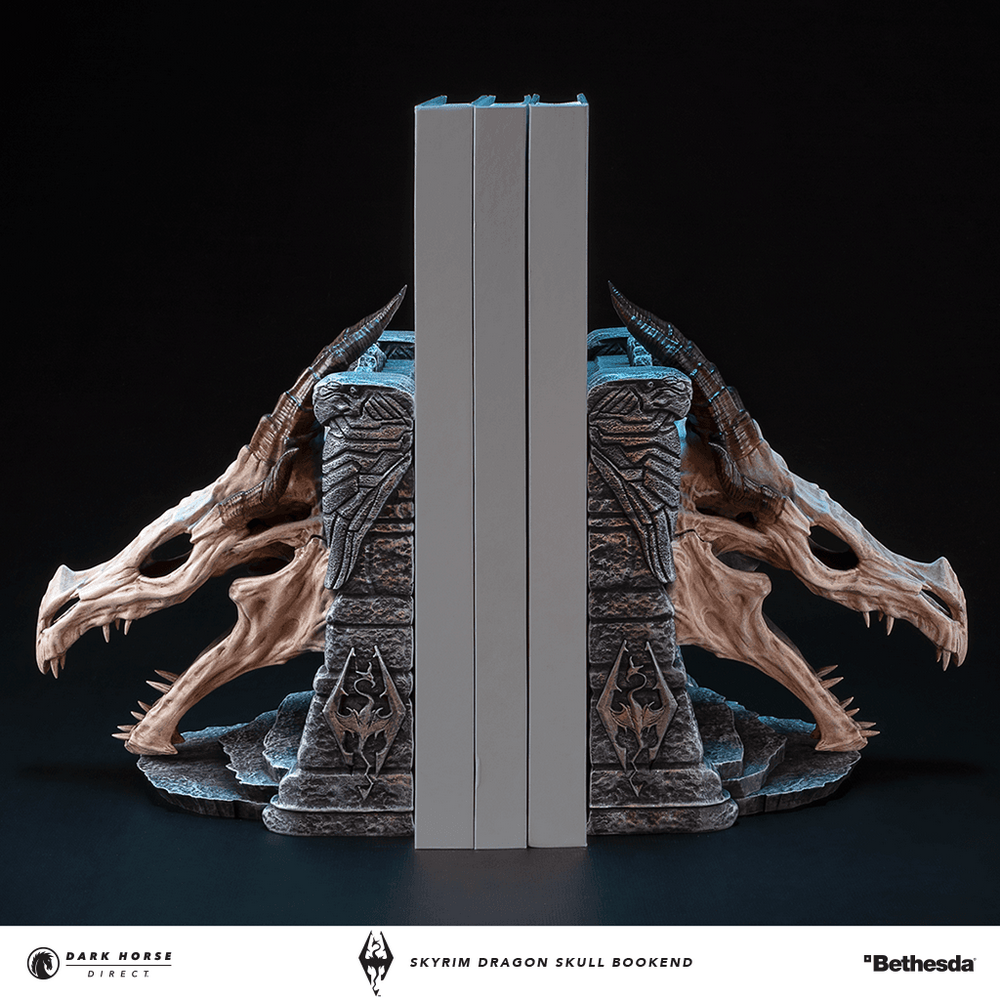 ---