It's November already, can you believe it? Where did the year go?! Halloween is barely behind us and already spirits have shifted to the next big celebration. Oh, you know what I'm talking about: It's time to seriously start thinking about holiday shopping!
To help get you in the mood, online retailer Toynk.com shares some very unique gift ideas for the pop culture-minded person in your life (perhaps you?). Whether it's the magic of Disney, superhero might of Marvel, or the out-of-this-world tech of Star Trek, Toynk has fun, officially licensed collectibles just for you. Don't delay, the holidays will be here before you know it!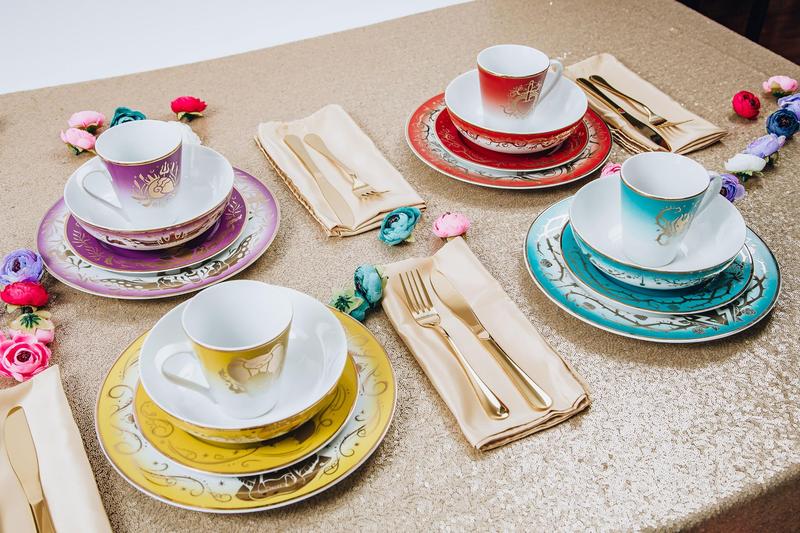 DISNEY VILLAINS 16-PIECE DINNERWARE SET, $119.99
Even the bad ones love a good dinner party! This Toynk Exclusive Disney Villains 16-Piece Dinnerware Set features wickedly vibrant designs that represent the Evil Queen, Jafar, Ursula, and Maleficent with decorative Baroque-style golden embellishments. Set the table with the Disney Villains 16-Piece Dinnerware Set and your next meal is guaranteed to be a magical one!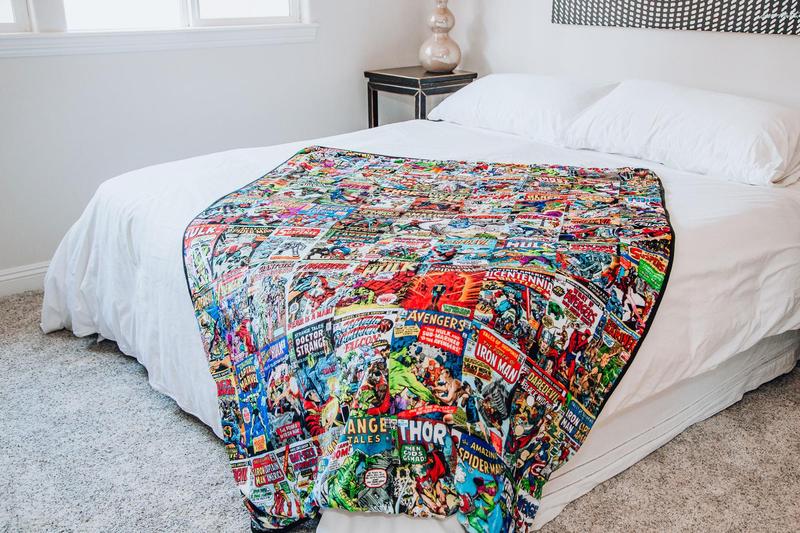 MARVEL COMICS OVERSIZED FLEECE SHERPA THROW BLANKET, $44.99
Before the blockbuster movies, Marvel captured the imaginations of millions with their superhero comics. Now you can snuggle up with your favorite heroes with this awesome Marvel Comics Oversized Fleece Sherpa Throw Blanket! This 100% silk-touch polyester blanket features a collage of 72 different classic Marvel comic book covers, with iconic characters including Captain America, Iron Man, Spider-Man, and more! Fun and functional, this blanket is perfect for showing off your Marvel fandom while reading comics, watching movies, or just keeping cozy!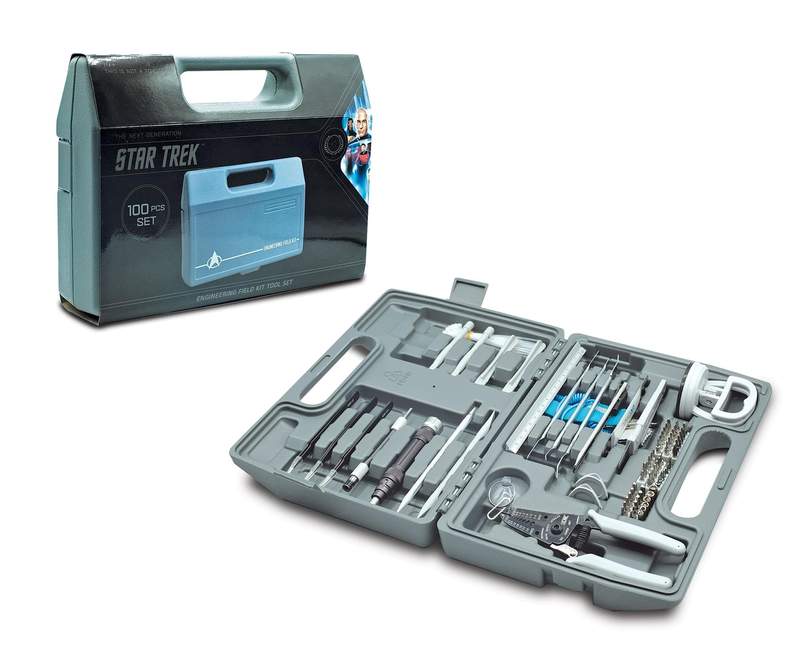 STAR TREK: THE NEXT GENERATION 100-PIECE ENGINEERING FIELD TOOLSET, $89.99
Star Trek's futuristic universe has long inspired modern technology, including cell phones (communicators) and medical MRIs (tricorders). Now you can bring home modern tech inspired by the popular sci-fi series with this 100-piece electronics tool kit! Inspired by the field kits carried by engineering crew members in Star Trek: The Next Generation, this 100-piece electronics tool kit has a solution for all your mechanical needs. While it can't fix a Warp Drive (or can it?), the Star Trek: The Next Generation 100-Piece Engineering Field Toolset does feature 54 different screwdriver bits and dozens of instruments to pry, tweeze, and otherwise coerce computers, phones, tablets, and pads of all types.
Find all these great items and more at Toynk.com!
---