What good is the power of world domination if you don't have someone to share it with? Super7's latest wave of G.I. Joe ULTIMATES! features a pair of power couples on opposite sides of the struggle for global control!
With Baroness, Destro, Flint, and Lady Jaye, the battle has just begun!
These made-to-order, highly articulated, deluxe 7" scale figures all include a variety of interchangeable parts and accessories no G.I. Joe collector will want to be without, so lock them down before they're in a committed relationship with some other collector!
Available to pre-order priced at $55 each (or $220 for all four) until December 10, expected delivery in Summer 2022.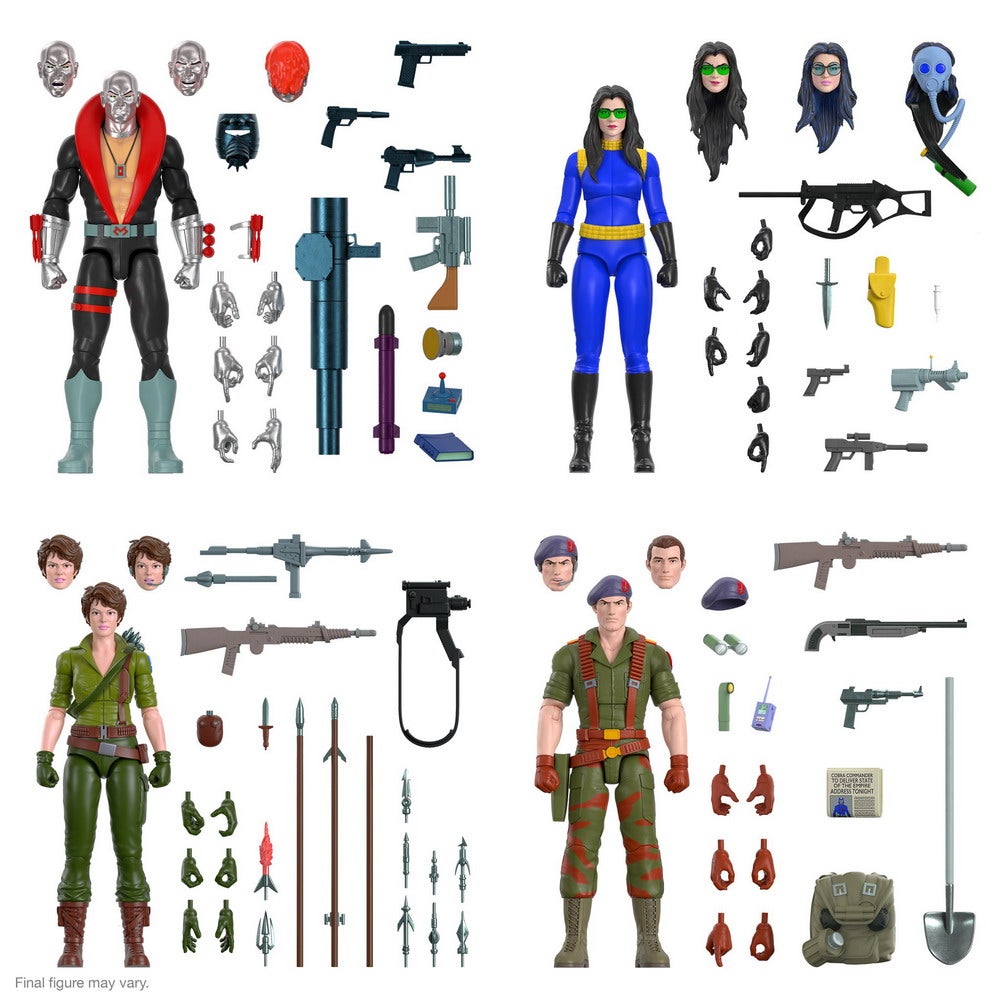 ---