Hasbro has revealed the first-ever Ghostbusters HasLab project: the Plasma Series Spengler's Proton Pack. This will be the ultimate ghost bustin' adult collectible roleplay item, which is completely crowdfunded via normal HasLab methods. This iconic Ghostbusters 1:1 scale roleplay item is priced at $399, with 7000 backers required for it to be produced. The proton pack features:
• Hasbro is making history with this movie-inspired prop replica, scanned directly from the Ghostbusters: Afterlife Proton Pack hero prop! (Yes, with Sony Pictures Consumer Products let us play with the real thing!)
• Out-of-this-world tech features lights, sounds, AND a motor for active roleplay and re-creating iconic scenes!
• Two modes of play include lights and sounds from both the 1984 classic film Ghostbusters and the upcoming 2021 Ghostbusters: Afterlife movie. Did we use supernatural sorcery? Nope, we just included a switch!
• Modular and lightweight, this scientific wonder is the closest you can get to strapping a real nuclear particle accelerator to your back (and much less dangerous).
• Have we mentioned that this Proton Pack is compatible with the Ghostbusters Plasma Series Spengler's Neutrona Wand (sold separately)? Because it is! The Proton Pack features a metal V-hook that connects to the V-hook on the bottom of the Neutrona Wand. Level up your cosplay game by stowing your wand on your pack when you're not actively bustin' ghosts!
• Scary good screen-accurate details include the booster, power cell injectors, bumper, shock mount, and more! Oh, and yeah, you can open the cyclotron and explore its inner workings for the very first time. Seriously, if you don't fund this Ghostbusters HasLab project it may be a decision that haunts you forever!
Also, Hasbro Pulse Premium Members that back the project within the first 48-hours will receive a bonus add-on of 4 1984-inspired green ecto-plasm goo attachment accessories in addition to the HasLab Ghostbusters Proton Pack item!
To support this project, visit HERE!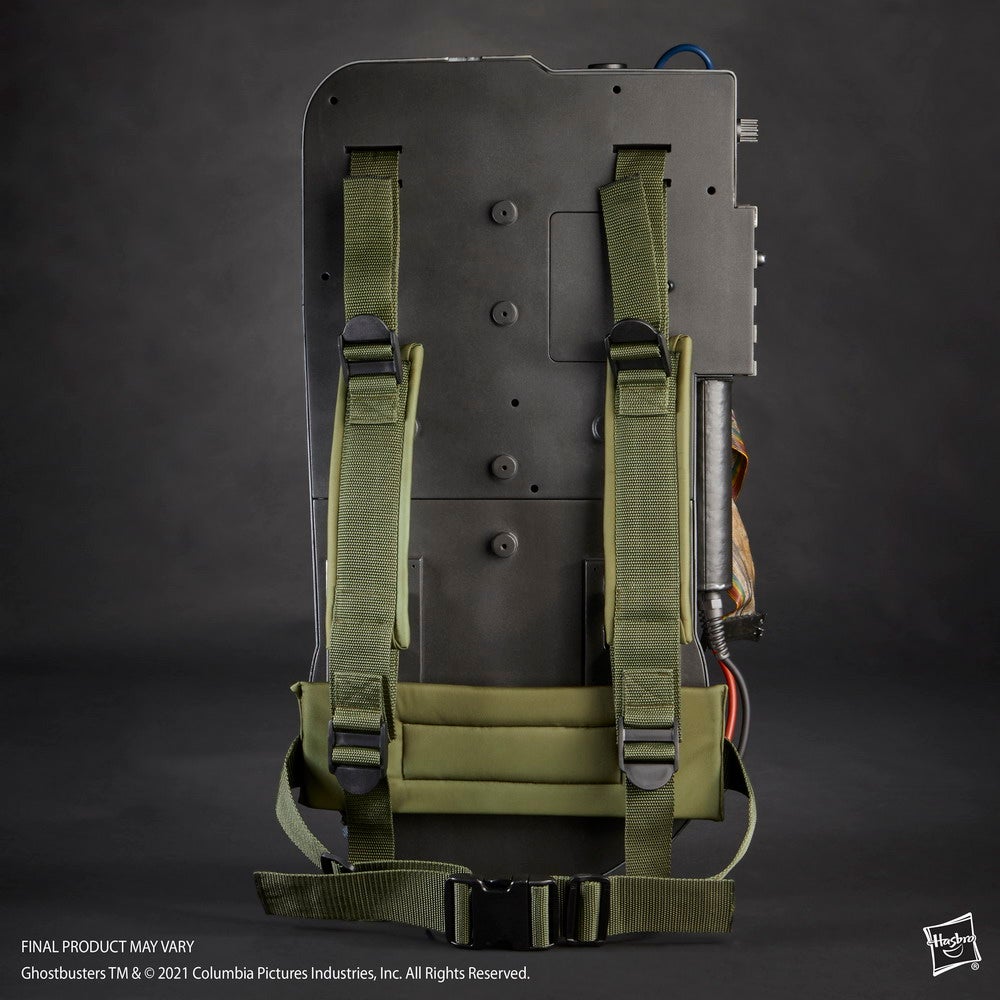 ---