Marvel Studios' What If…? series allows fans to ponder questions by exploring a multiverse of infinite possibilities and features fan-favorite characters where a single choice can branch out creating alternate worlds from the ones we know.
Today, Hot Toys presents brand new Cosbabys based on this animation series, which features Infinity Ultron with specially applied luminous reflective effect; and Gamora with Blade of Thanos. Each collectible stands approximately 10.5 – 11.5cm in height with bobblehead function.
Aiming to take over the multiverse, Infinity Ultron wears a metallic silver painted helmet and armor embedded with Infinity Stones containing specially applied luminous reflective effect. Gamora in another universe has fully dressed up in Thanos' outfit, wielding the warlord's signature double-bladed weapon.
Release date: Approximately Q4, 2021 – Q1, 2022
*Prototype shown, final product may be slightly different
**Luminous reflective effect can be activated by UV black light torch (not included)
***Product details could be subjected to change without further notice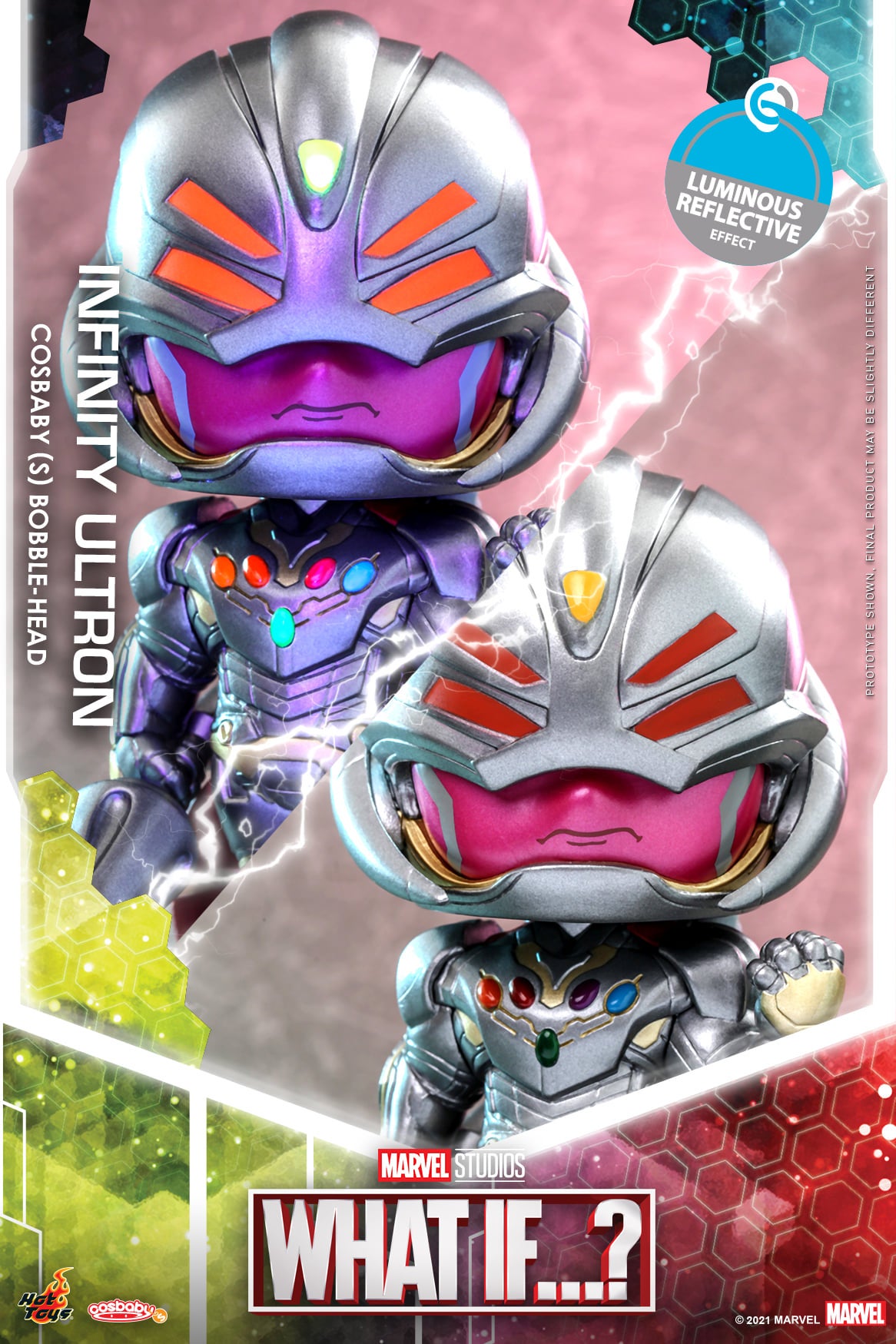 ---