Victorian techno-pirate, super genius, visionary, revolutionist, and vengeful saboteur. Having severed his ties with the "civilized world", Captain Nemo leads his dedicated crew as they journey through the depths of the seven seas in the fantastic underwater vessel, The Nautilus, encountering undiscovered and unknown adventure.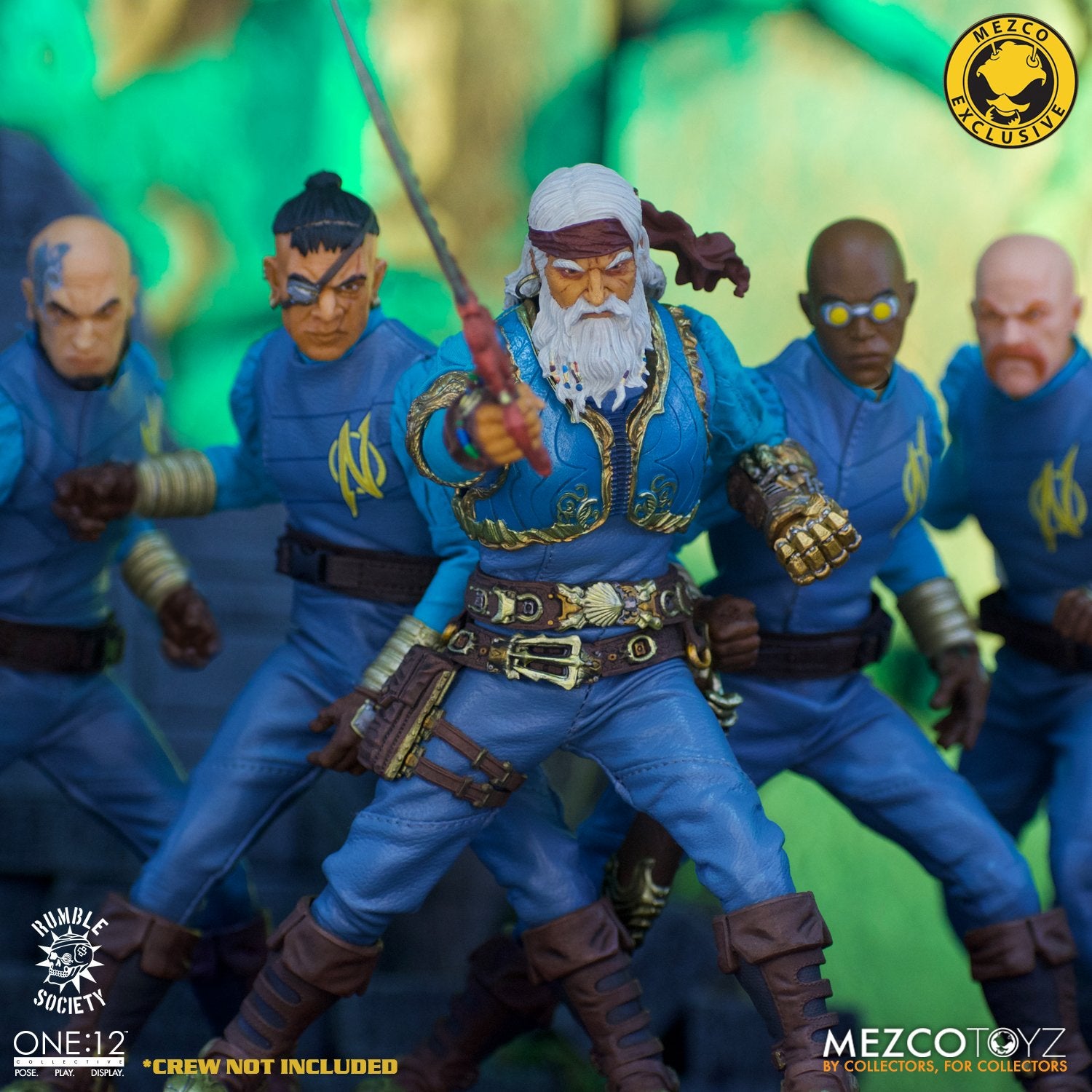 Priced at $112 and shipping October-November 2021, Mezco's One:12 Collective Captain Nemo wears a standard-issue coverall with an armored breastplate. He has specially designed boots, a multi-functional belt, a leg holster, and an embossed armband. Nemo's severed left hand and forearm have been replaced with a mechanical appendage of his design.
Nemo comes complete with all a captain needs including a Sparklock Electronic Pistol, a collapsible spyglass, a sword and scabbard, a sextant, and much more.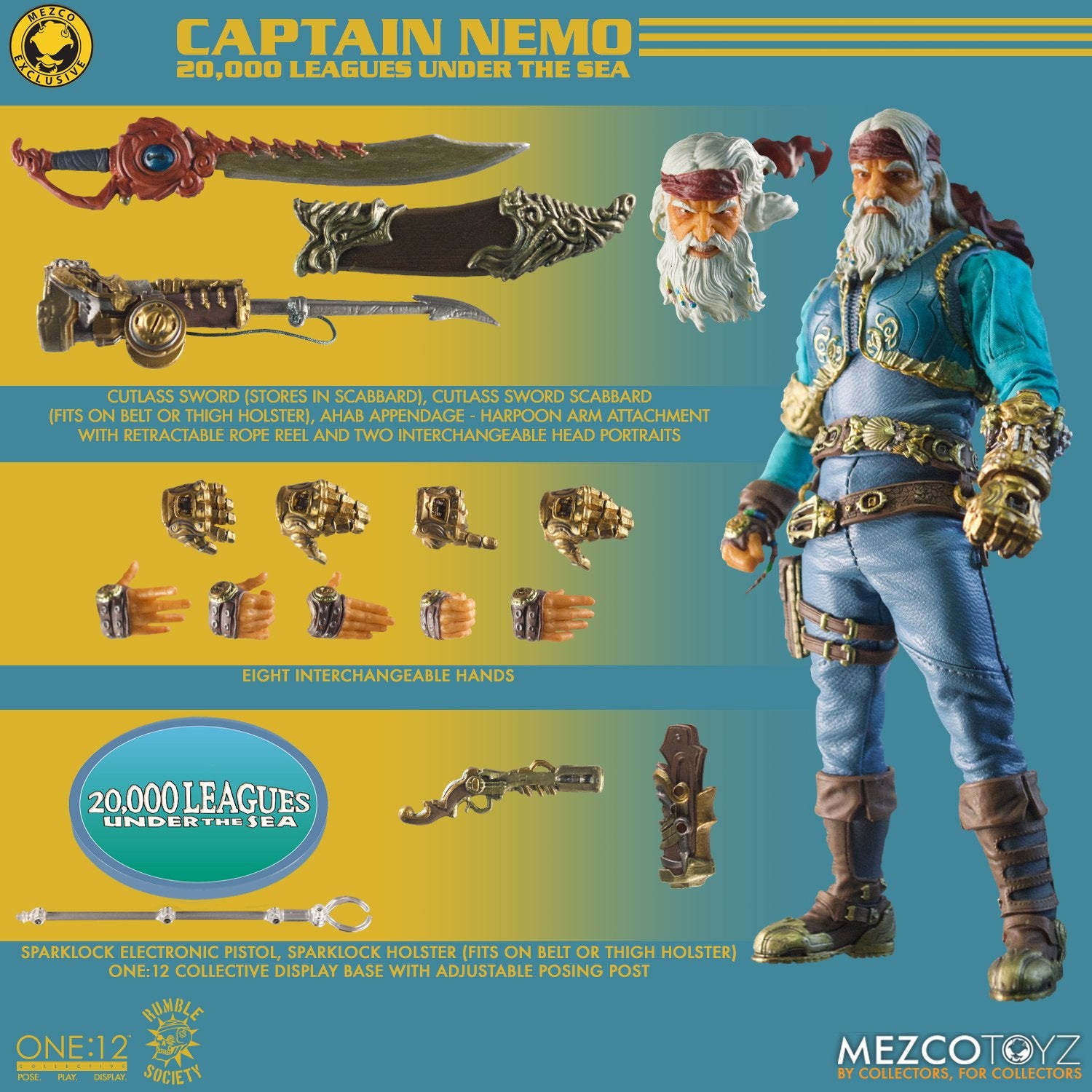 THE ONE:12 COLLECTIVE CAPTAIN NEMO FIGURE FEATURES:
One:12 Collective body with over 28 points of articulation
Two (2) head portraits
Hand painted authentic detailing
Approximately 16cm tall
Eight (8) interchangeable hands
-One (1) pair of fists (L & R)
-One (1) pair of spyglass hands (L & R)
-Two (2) pair of posing hands (L & R)
-One (1) sword holding hand (R)
-One (1) gun holding hand (R)
-One (1) pointing hand (L)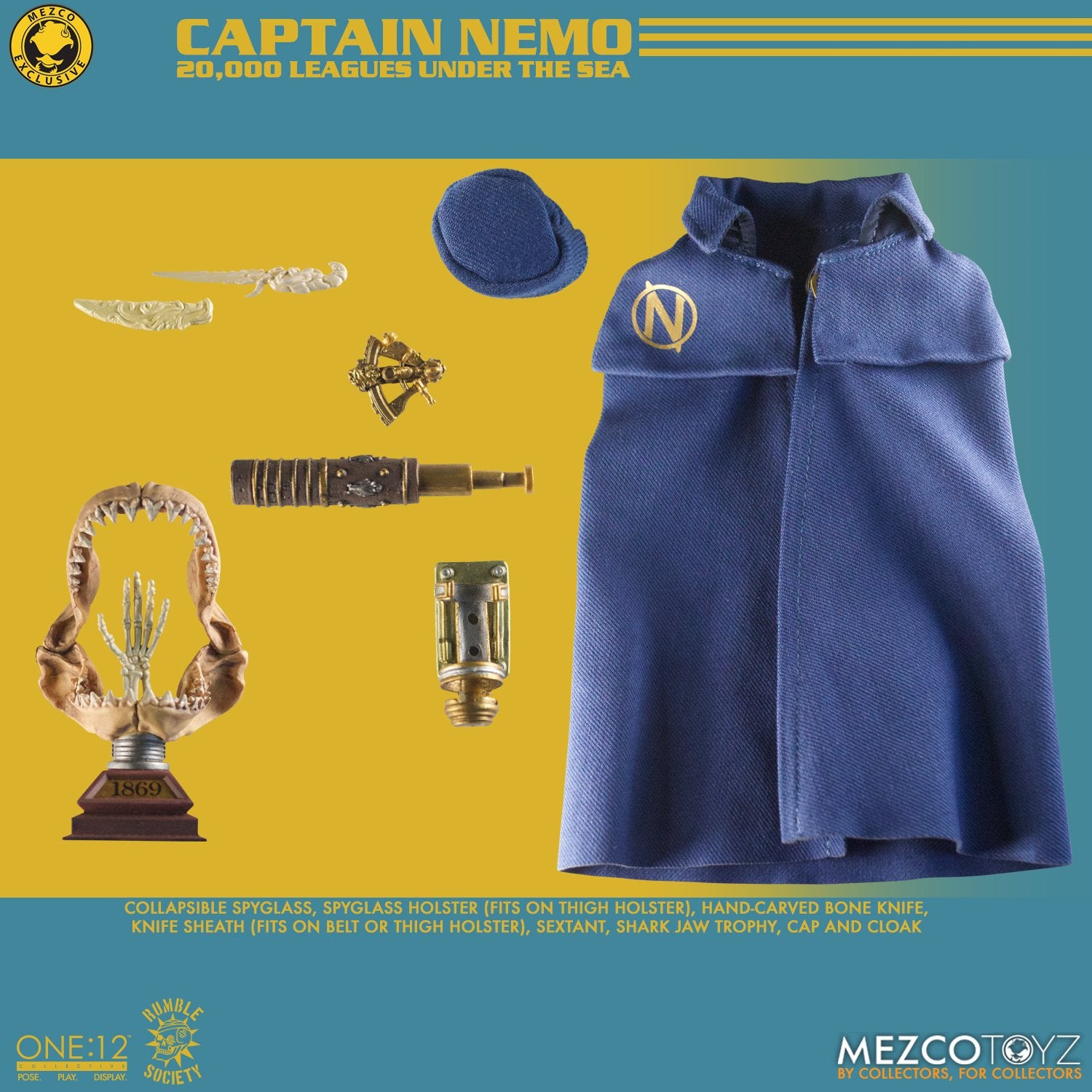 COSTUME:
Insulated water-resistant coverall
Armored breastplate
Belts
Thigh holster
Galvanized dive boots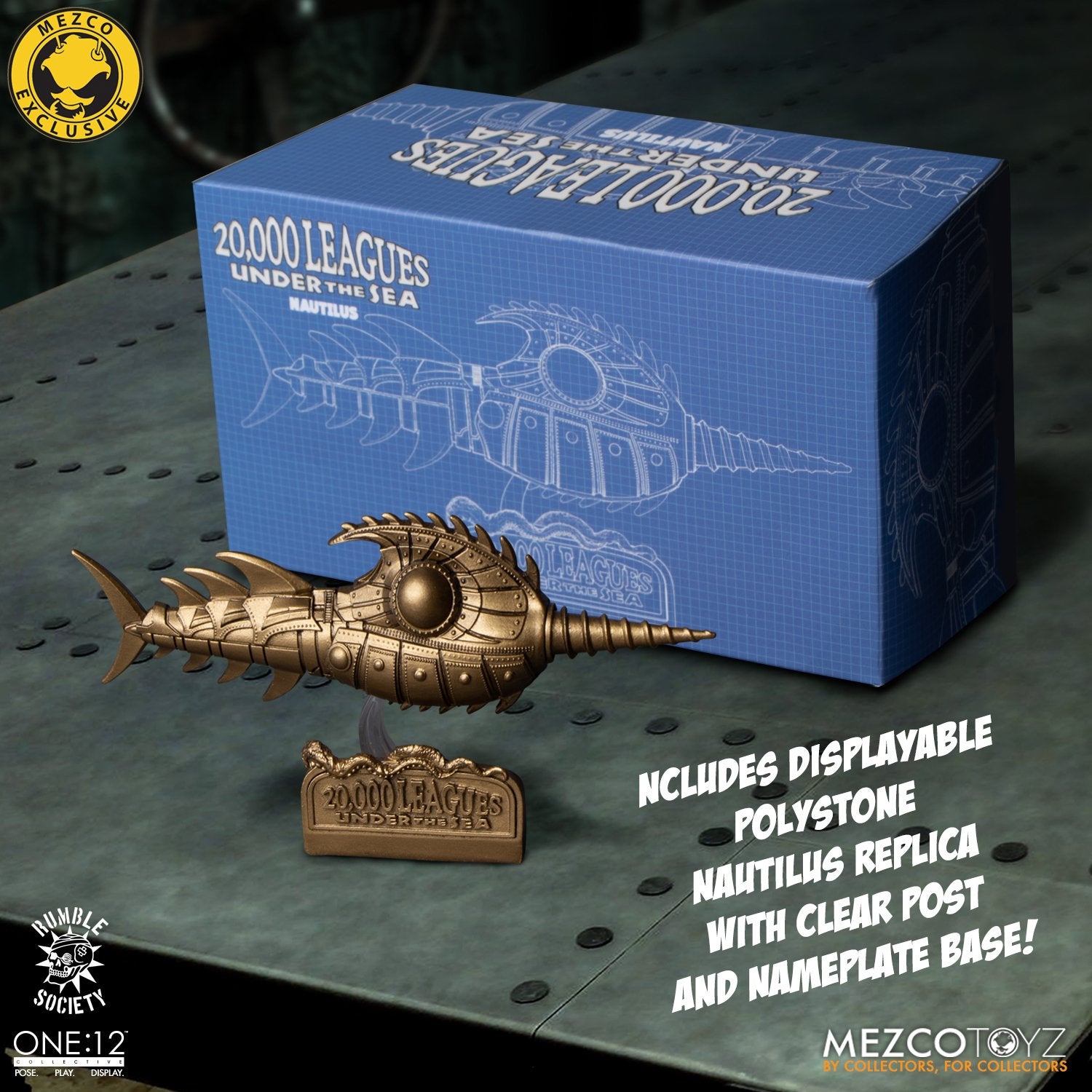 ACCESSORIES:
One (1) Sparklock Electronic Pistol
One (1) Sparklock holster (fits on belt or thigh holster)
One (1) collapsible spyglass
One (1) spyglass holster (fits on thigh holster)
One (1) sextant
One (1) shark jaw trophy
One (1) Cutlass sword (stores in scabbard)
One (1) Cutlass sword scabbard (attaches to belt)
One (1) harpoon arm attachment with retractable rope reel
One (1) cap
One (1) cloak
One (1) Nautilus replica with display base
One (1) hand-carved bone knife
One (1) knife sheath (fits on belt or thigh holster)
One (1) One:12 Collective display base with logo
One (1) One:12 Collective adjustable display post
---