First 4 Figures present the the first resin collectible in their all-new Skies of Arcadia lineup, Aika. The concept for this statue is based on her official artwork from the Skies of Arcadia game. Aika is in this dynamic pose wielding her signature weapon, the Boomerang. And adding to the dynamism of this piece is the flow of the skirt of her yellow dress, making it feel like Aika is really in motion!
As is a First 4 Figures norm, several versions of this statue are being offered. these include the retailer Standard Edition ($384.99) and a First 4 Figures Exclusive Edition (also $384.99). The Exclusive Edition of this statue comes with an additional glow-in-the-dark Boomerang that is yellow in color with fiery details, which is what Aika's Boomerang looks like after using her Super Moves!
Both editions are estimated for release Q1 2022.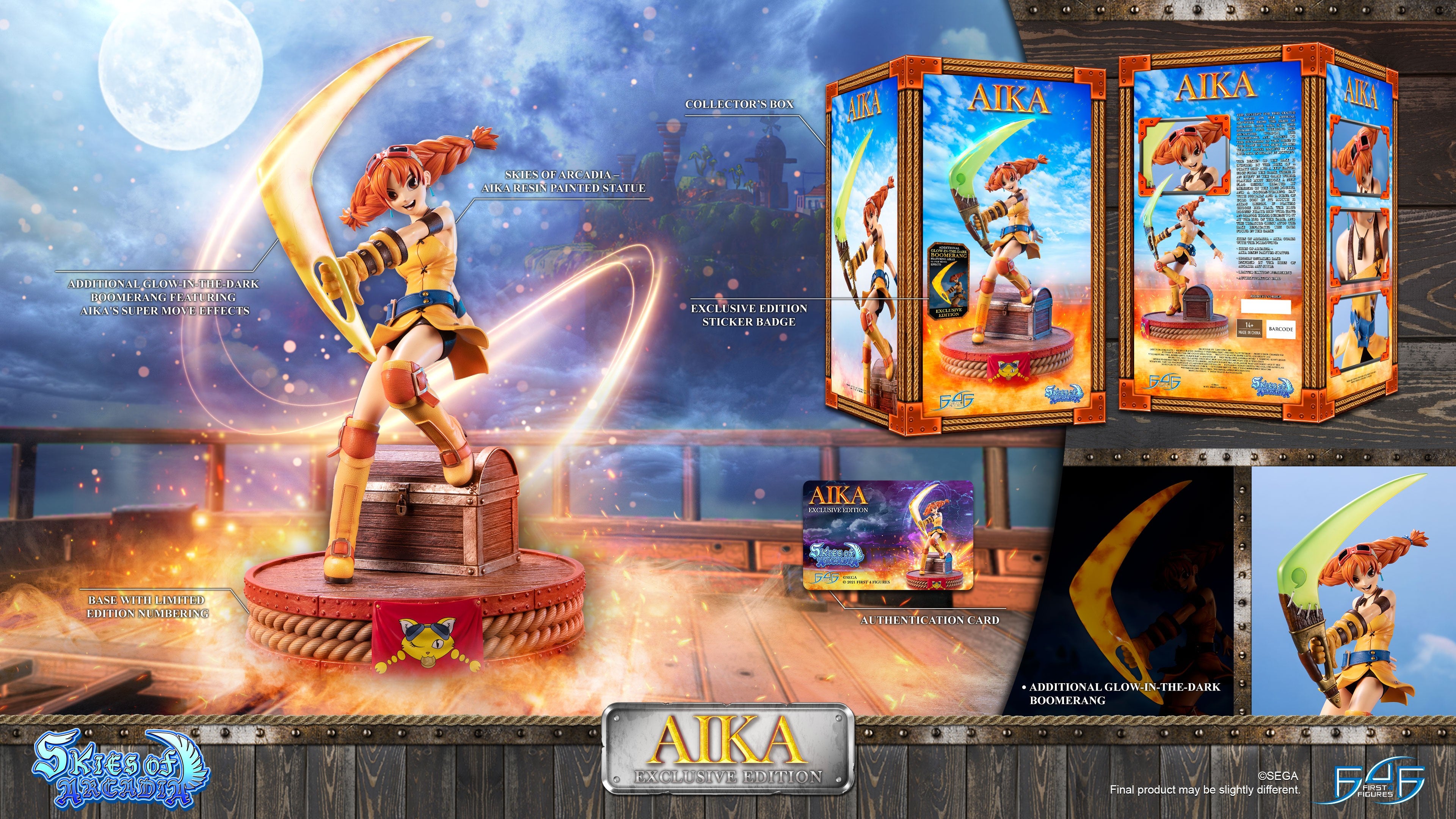 ---