Get your chopsticks out! Toynk.com is happy to announce the arrival of their new exclusive Bowl Bop Ramen Bowl Collection. Each Bowl Bop from the manufacturer Boom Trendz includes a high-quality ramen bowl with a built-in chopstick holder and a pair of bamboo chopsticks.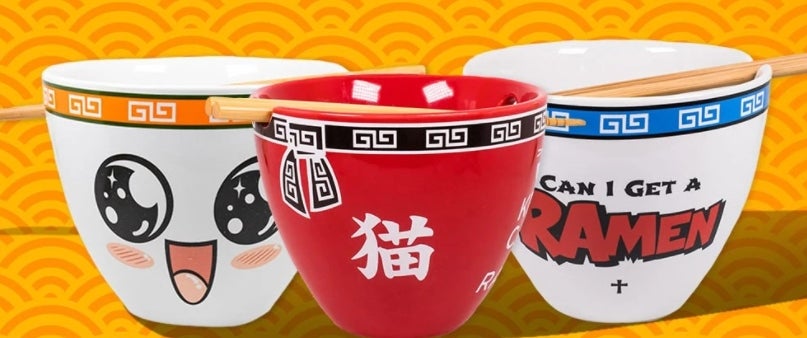 All-new original designs with colorful graphics make these bowls as fun to look at as they are to use. Designs include colorful graphics, classic art, punny sayings, and more! Satisfy your taste for delicious food and cool design with Bowl Bop Ramen Bowls!
The Toynk Exclusive Bowl Bop Ramen Bowl Collection is now available for sale on Toynk.com.
---