Godzilla has had many looks through the years. To commemorate The King of Monsters' designs through his decades-long reign, MONDO is releasing a new collectible line: GODZILLA MUSEUM!
The GODZILLA MUSEUM line of small-scale collectible statues will celebrate all iterations of Godzilla's history, from the most iconic looks to new artist interpretations. Each set of limited edition statues will be released in groups of three, each representing a variation of Godzilla lore.
These roto vinyl/PVC statues will come with a museum-style base and plaque, allowing you to display the figures on or off the base. Ideally sized at 7.5″ tall (8.25″ when on its base), these statues can fit on any display case, big or small.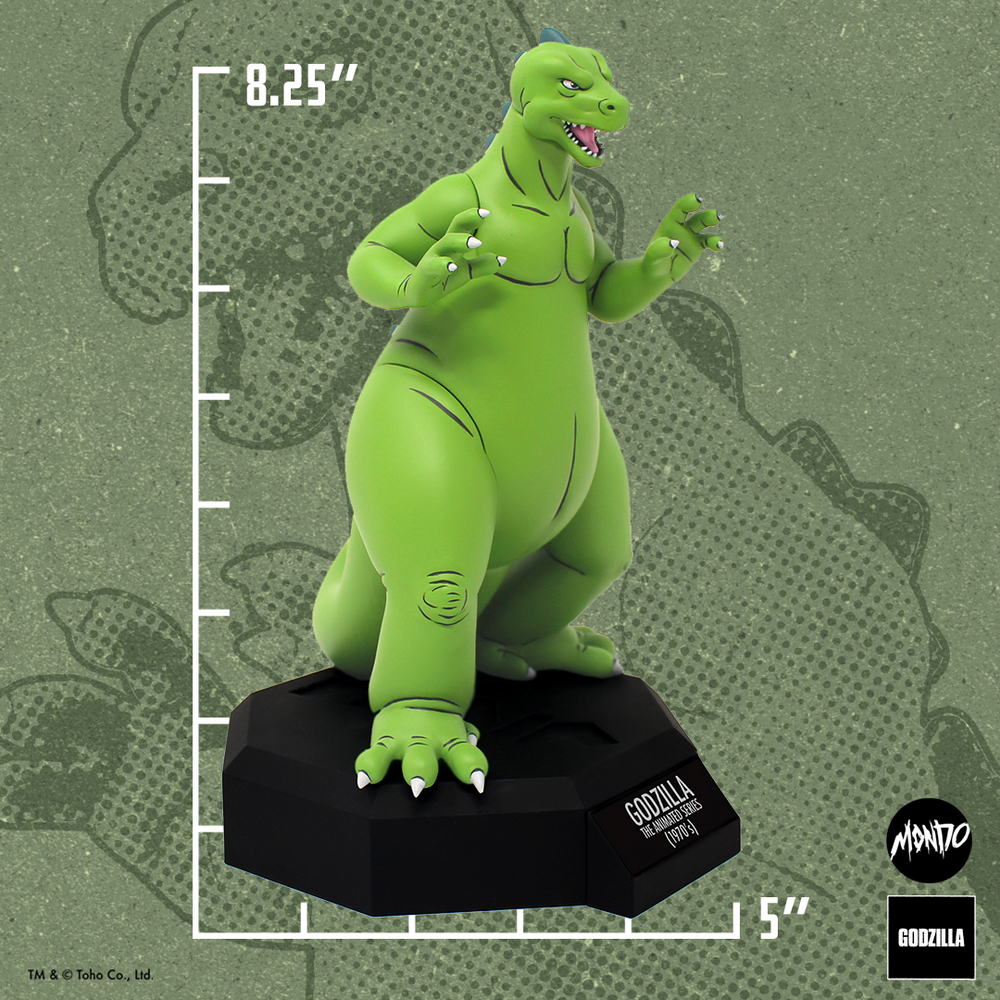 But there is one Godzilla design that has never been officially released ever… until now, that is. What better way to kick off Series 1 of GODZILLA MUSEUM than with the first official release of a collectible based on the killer '70s cartoon!
The GODZILLA MUSEUM: Godzilla – The Animated Series (1970s) small-scale statue will be available for pre-order at MondoShop.com on August 17th, 2021priced at $120.
In addition to Godzilla – The Animated Series (1970s) , the first wave of GODZILLA MUSEUM will include statues of Gojira (1954) and a rendering by artist Attack Peter.
---