Based on an all-original design by Sideshow Collectibles, Threezero is proud to introduce fully articulated 1/6th scale figures from Court of the Dead. Threezero's first two releases – Demithyle ($299) and Malavestros ($249) – are now available for pre-order through threezerohk.com. Both figures are scheduled to ship 1st Quarter 2022.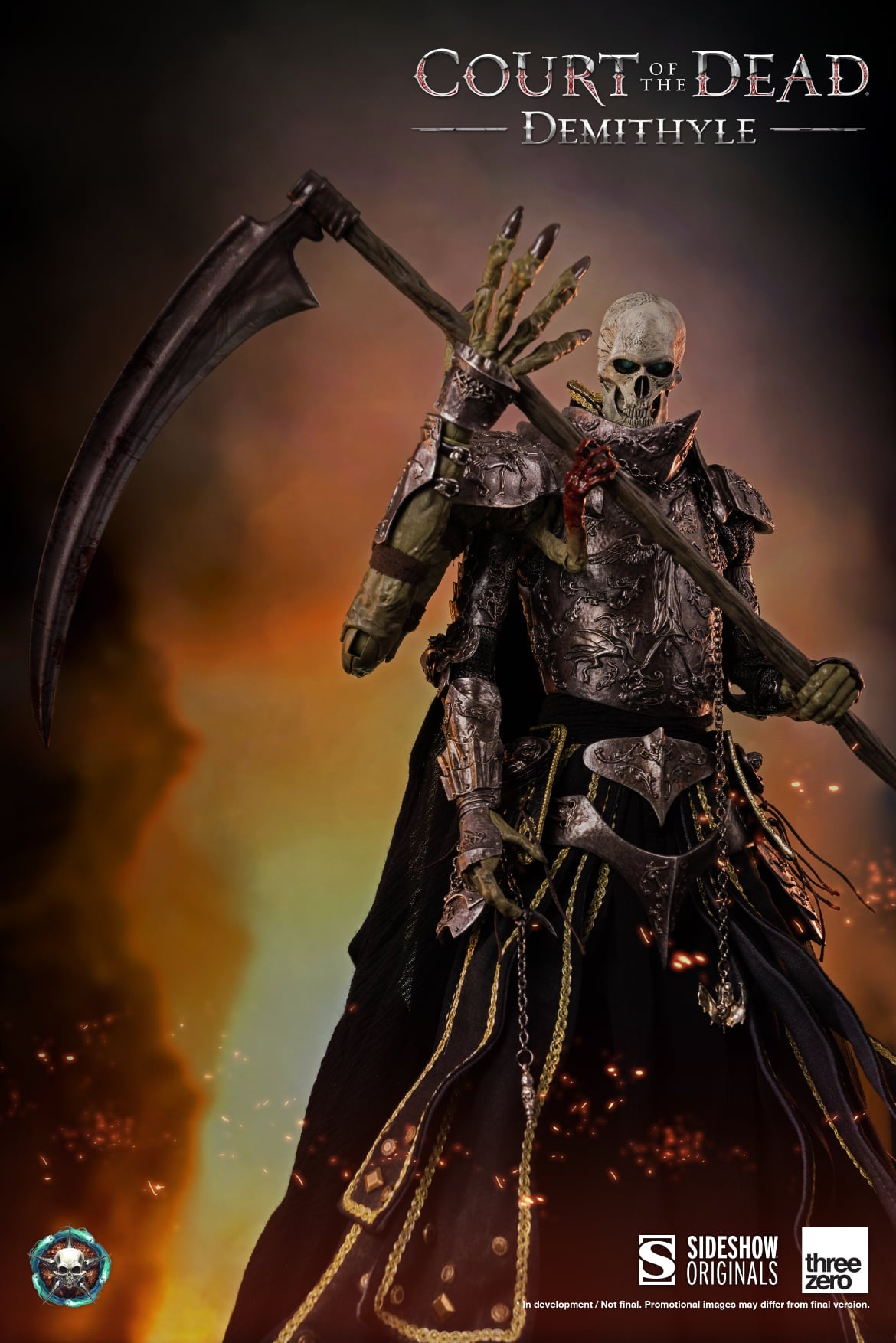 Demithyle stands approximately 16 inches (~40.6cm) tall with 35 points of articulation. The Demithyle figure also comes with pauldrons, breastplate, "Chainmail" shirt, vambraces, faulds, skirt, cloak, grieves, boots, and eight pieces of interchangeable hands. Equipment includes the Cryptmourne sword and a scythe.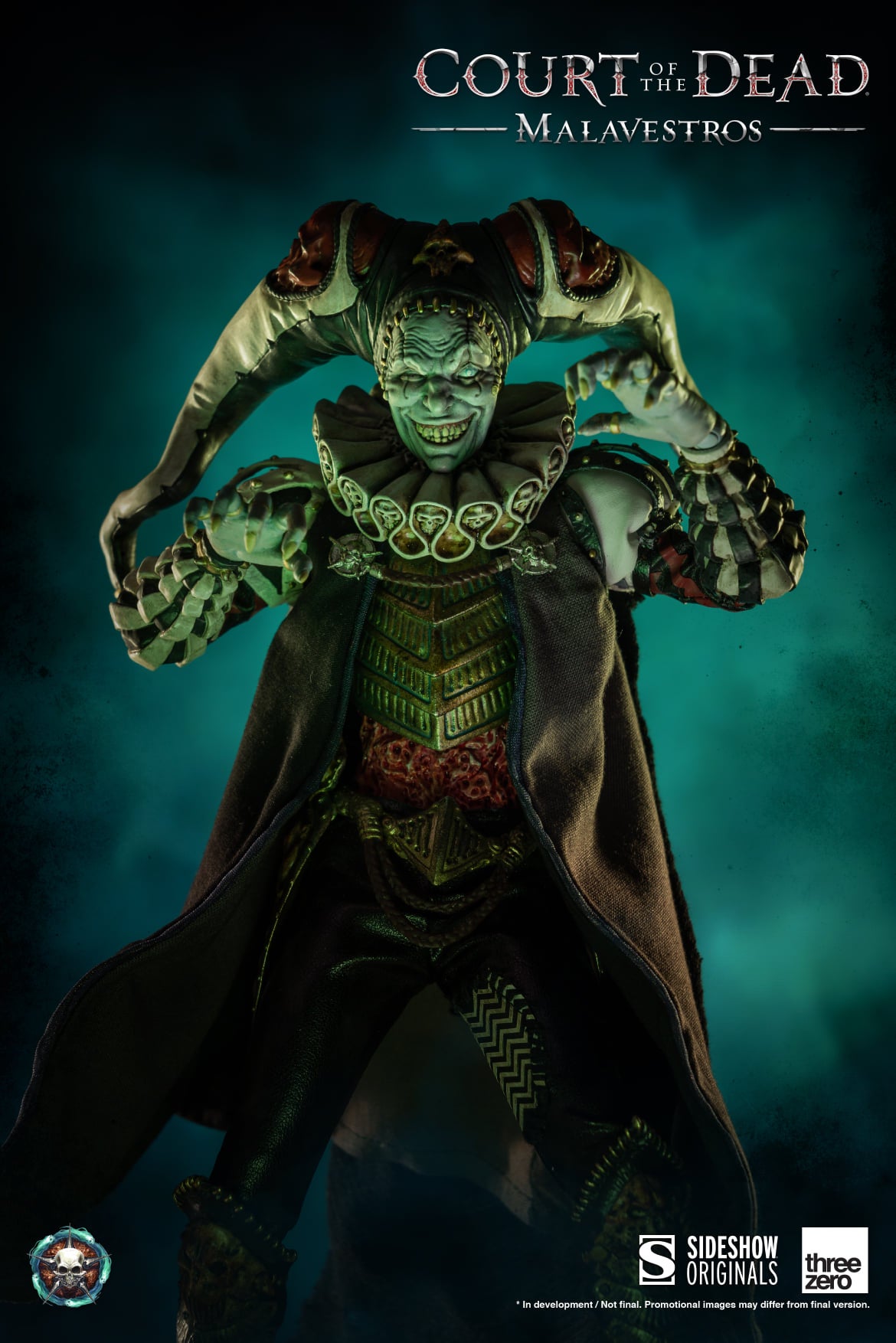 Malavestros stands approximately 10 inches (~26 cm) tall with 22 points of articulation. The Malavestros figure also comes with a high realistic head sculpt, an outfit, collar, pants, breastplate, cloak, belt with ornaments, boots and two pairs of interchangeable hands (relaxed hand and posing hand). Accessories include a Book, Scroll, Open scroll exclusive pieces, and a figure stand.
---