Premium Collectibles Studio presents the Magneto 1:6 Scale Diorama.
Inspired by the mutant mastermind's appearance in the open-world action RPG MARVEL Future Revolution, the Magneto 1:6 Scale Diorama measures 17" tall and 10.5″ wide, and the Magneto 1:6 Scale Diorama (Supreme Edition) measures 19.5" tall and 13″ wide, both on a base detailed with rubble and rebar as Magneto leaps into action in order to secure the future of mutant-kind. The Supreme Edition also includes a translucent magnetic field effect and a larger rubble base.
The Magneto 1:6 Scale Diorama is fully sculpted to capture the might of this iconic mutant, based on his in-game model. His signature red and purple costume features varied textures and piping as well as silver accents underscoring his powerful physique, with a purple cape that flows dramatically behind him. Magneto's portrait has white eyes that emphasize his abilities in action, and he wears his glossy red helmet to withstand any psychic influence from his enemies.
Pre-orders for the Magneto 1:6 Scale Diorama open JULY 23 @ 12PM PST through Sideshow.com. Both editions are slated for release May – July 2022.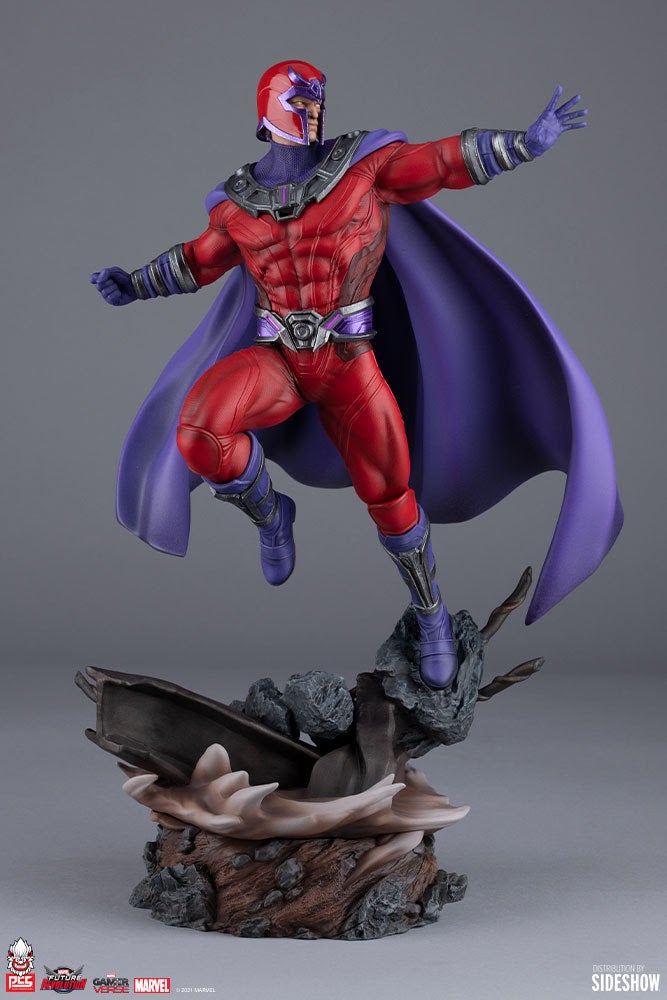 MAGNETO – 1:6 DIORAMA – $450
Includes :
Fully Sculpted Figure
Dynamic Environment Base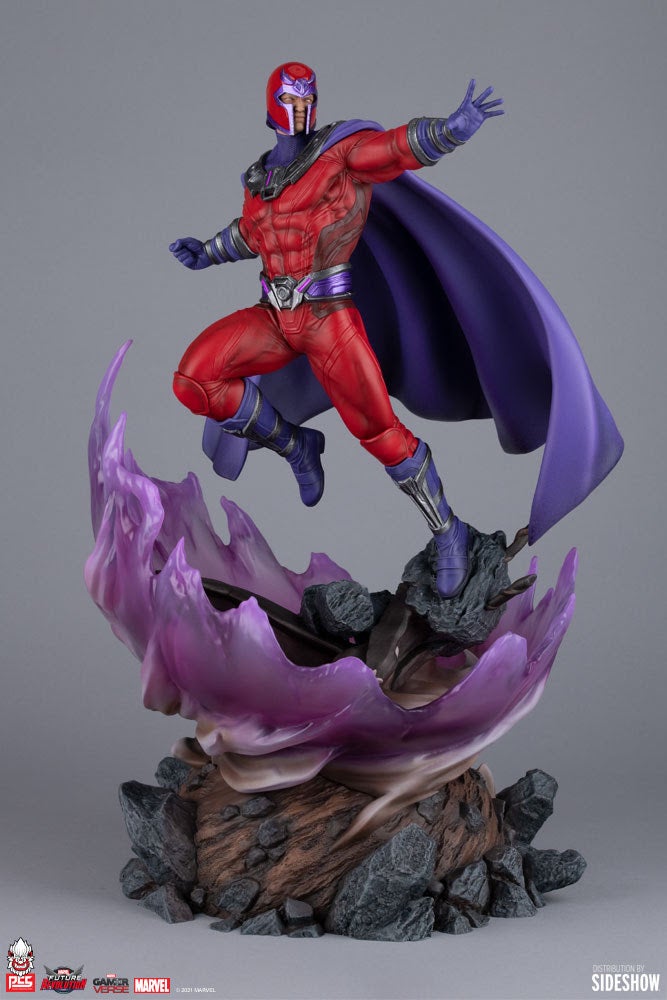 MAGNETO – 1:6 DIORAMA SUPREME EDITION – $600
Includes:
Fully Sculpted Figure
Deluxe Base with Magnetic Energy Field
---