For Monogram's next Comic-Con At Home exclusive, they present Marvel's Merc With A Mouth, Deadpool! This Deadpool 30th Anniversary 3D Foam Bag Clips Set features Money Machine Deadpool, King Deadpool, and Birthday Cake Deadpool!
Limited to only 500 pieces produced, this set will retail for $25. Pre-orders open at Monogram-Store.com starting July 19th, 2021 (US addresses only).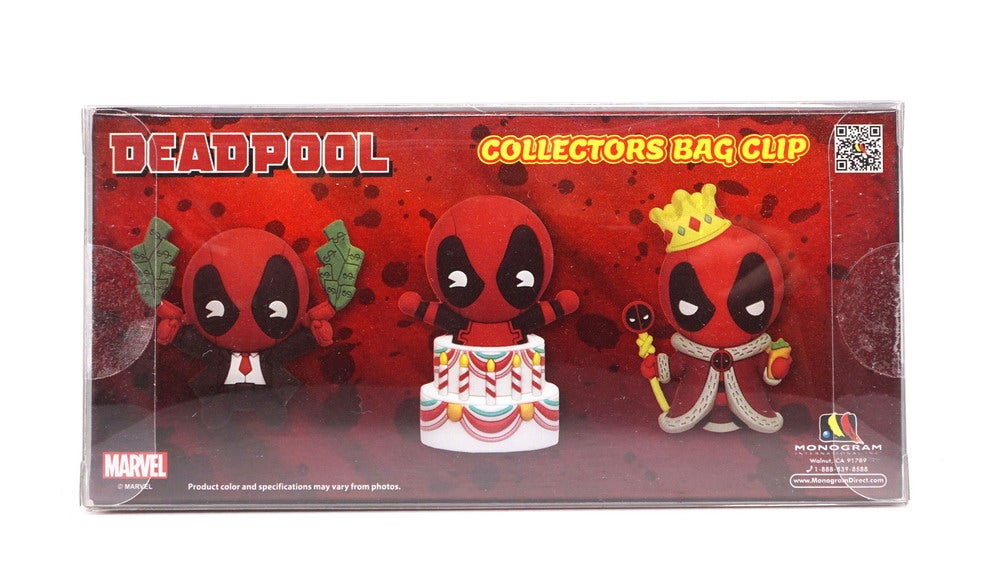 Fans can follow Monogram on YouTube, Facebook, Twitter, and Instagram!
---