The LEGO Group has officially announced LEGO Mario and LEGO Luigi figures for a brand new 2-player adventure in the LEGO Super Mario universe!
The features offer a new and unique social play experience that for the first time enables two players to enjoy the universe of LEGO Super Mario at the same time! This new video posted by the LEGO Group and Nintendo today gets you a peek at the action.
LEGO Luigi and LEGO Mario, the fraternal twin brothers, are available as separate Starter Courses – both functioning as entry points into the world of LEGO Super Mario –with the 2-player interactive play available using any combination of the two figures from August 1st.
To kick-off this new mode of play, The LEGO Group is also releasing the Bowser's Airship Expansion Set. The set gives fans a first chance to build an exciting new level within the universe, taking on the infamous flying ship. Fight off Kamek, a Goomba and a Rocky Wrench then battle with the ship itself! The ship can be arranged in 'flying mode' or folded out in 'course mode'.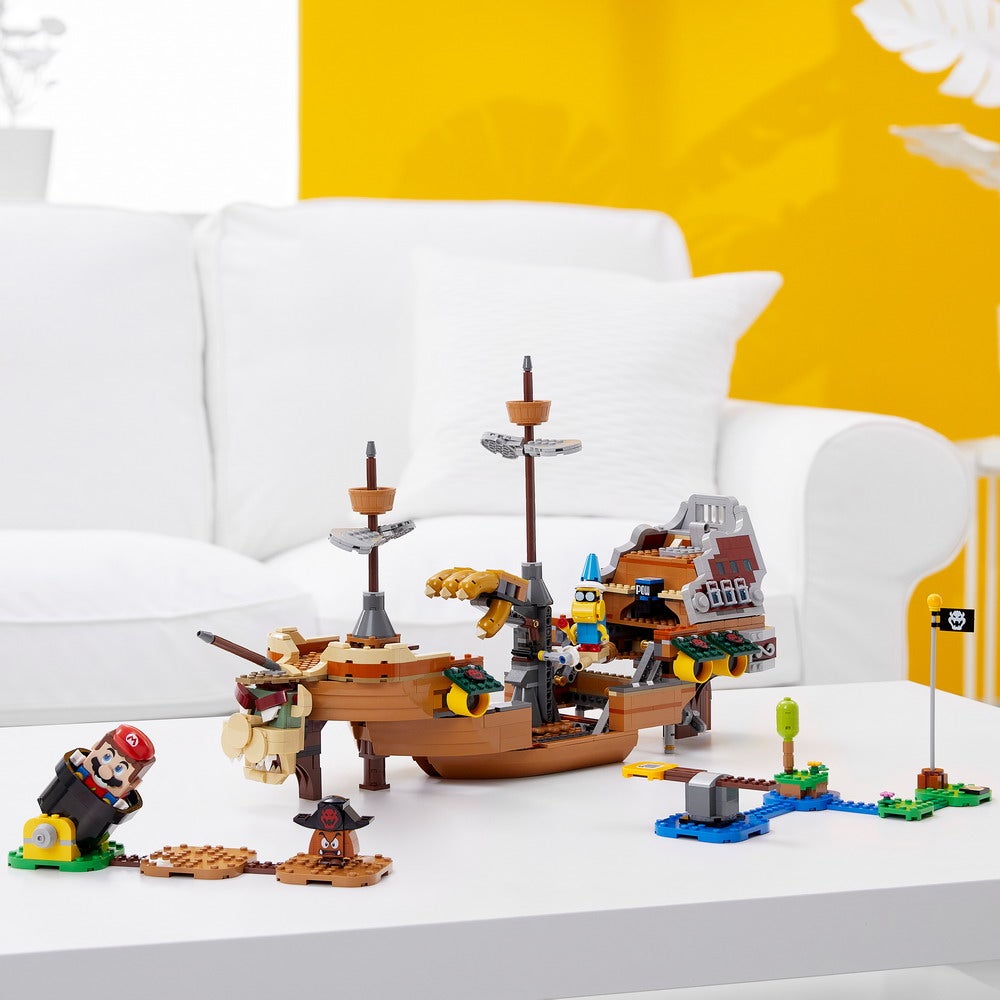 The other new products introduced today include: Frog Mario and Bee Mario Power-Up packs, which let players change up play and dress LEGO Mario in his playful frog and bee suits; and a Boss Sumo Bro Topple Tower Expansion Set, where kids can use their LEGO Mario and/or LEGO Luigi figure to bring down the Topple Tower – fun for solo play, or for playing with friends and family.
The full list of products announced today are:
71391 Bowser's Airship Expansion Set (available to pre-order today) (99.99 USD/EUR)
71388 Boss Sumo Bro Topple Tower Expansion Set (29.99 USD/EUR)
71389 Lakitu Sky World Expansion Set (39.99 USD/EUR)
71390 Reznor Knockdown Expansion Set (69.99 USD/EUR)
71392 Frog Mario Power-Up Pack (9.99 USD/EUR)
71393 Bee Mario Power-Up Pack (9.99 USD/EUR)
71394 Character Packs – Series 3 (10 collectible Character Packs, including Galoomba, Parachute Bob-omb, Crowber, Boo, Amp, Torpedo Ted, Bony Beetle, 1-Up Mushroom, Scuttlebug and Swoop) (4.99 USD/3.99 EUR)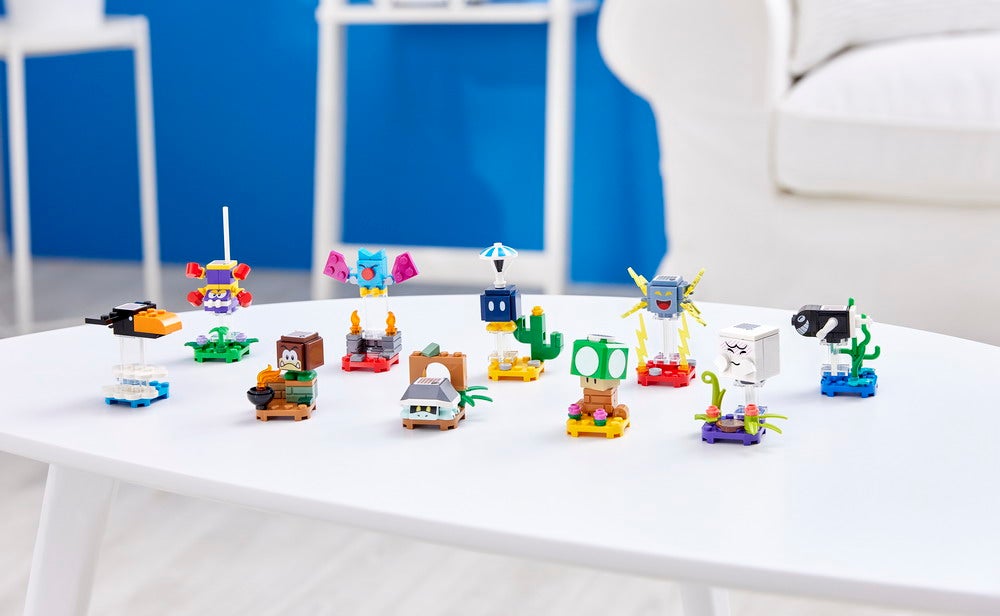 All Sets and Packs offer fans limitless ways to expand, rebuild, customize and create their own action-packed challenges and lots of creative fun in a highly-interactive experience that now features 2-player connectivity with LEGO Mario and LEGO Luigi.
The LEGO Super Mario Adventures with Luigi Starter Course and Bowser's Airship Expansion set are available for pre-order now through LEGO.com, ready to launch August 1st, 2021 on www.LEGO.com and from selected leading retailers around the world. The remaining announced products will be available to purchase from August 1st. The recommended retail price for the Adventures with Luigi Starter Course is 59.99 EUR/USD and the Bowser's Airship Expansion Set is 99.99 USD/EUR.
---