"It is a foundling. By creed, it is in your care."
The Star Wars live-action series The Mandalorian introduced viewers to the widely beloved character, Grogu, the mysterious alien child pursued by bounty hunters on behalf of Imperial interests.
Celebrating Star Wars Day, Hot Toys is excited to present a special 1/6th scale collectible set featuring Grogu and unique creatures seen in The Mandalorian!
This 1/6th scale collectible set features the skillfully crafted Grogu in 3 different poses, two styles of prams, a loth-cat, and a one-eyed frog making them great complements to your Mandalorian display!
Release date: Approximately Q1 – Q2, 2022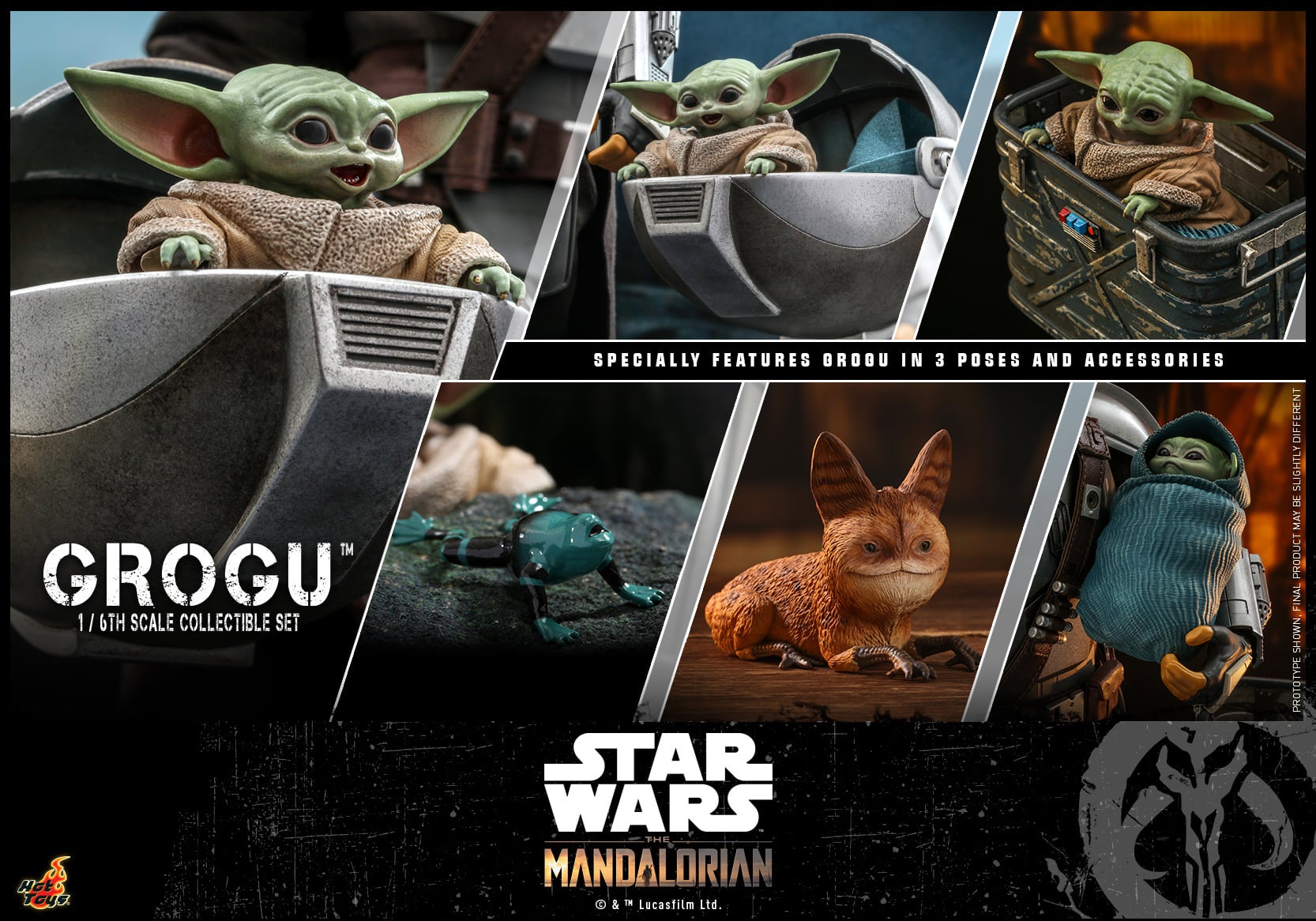 Hot Toys – [TMS043] – Star Wars The Mandalorian – 1/6th scale Grogu Collectible Set
– Authentic and detailed likeness of Grogu in Star Wars: The Mandalorian series
– Highly-accurate facial expression, detailed wrinkles, and skin texture
– One (1) Grogu wrapped in blanket
– One (1) Grogu with normal expression in sitting posture (equipped with magnetic function)
– One (1) Grogu with mouth opened expression in sitting posture (equipped with magnetic function)
Accessories:
– One (1) equipment storage box with weathering effects
– One (1) metallic painted hover pram with cover and blanket
– One (1) Loth-cat
– One (1) Sorgan frog
– Two (2) specially designed figure stands for prams
Artist:
– Grogu & Loth-cat Collectibles 3D designed by Studio HIVE
**Prototype shown, final product may be slightly different
**Product details could be subjected to change without further notice
---