With the new Mortal Kombat movie now streaming on HBO Max, Iron Studios is proud to present two of the fighting game's most popular Kombatants: Scorpion and Sub-Zero!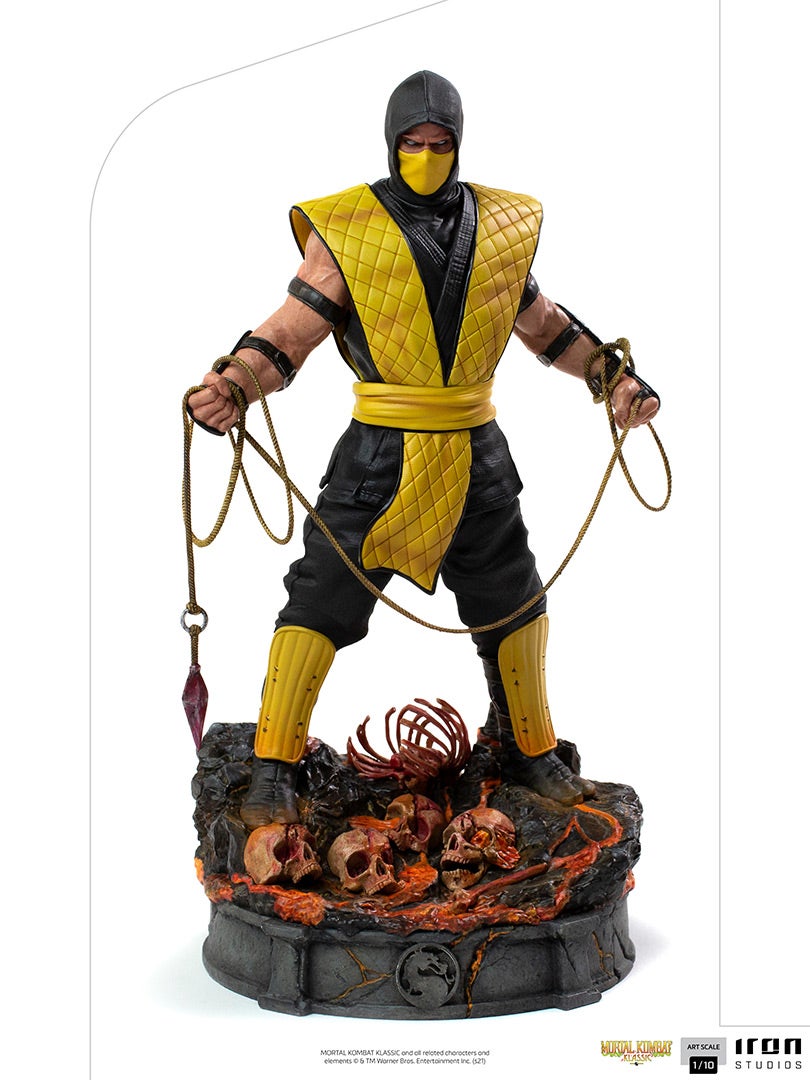 Each 1/10th scale polyresin piece captures the characters in a classic battle stance. Scorpion stands on a rustic base of desolate ground formed by rocks, magma, skulls and bones at his feet, the lethal ninja, with spectral eyes, clenches his fists on the rope of his Kunai, his characteristic harpoon-like weapon, ready to launch and shout "Get Over Here", capturing the opponent and bringing him close to him, executing him with his fatal blow.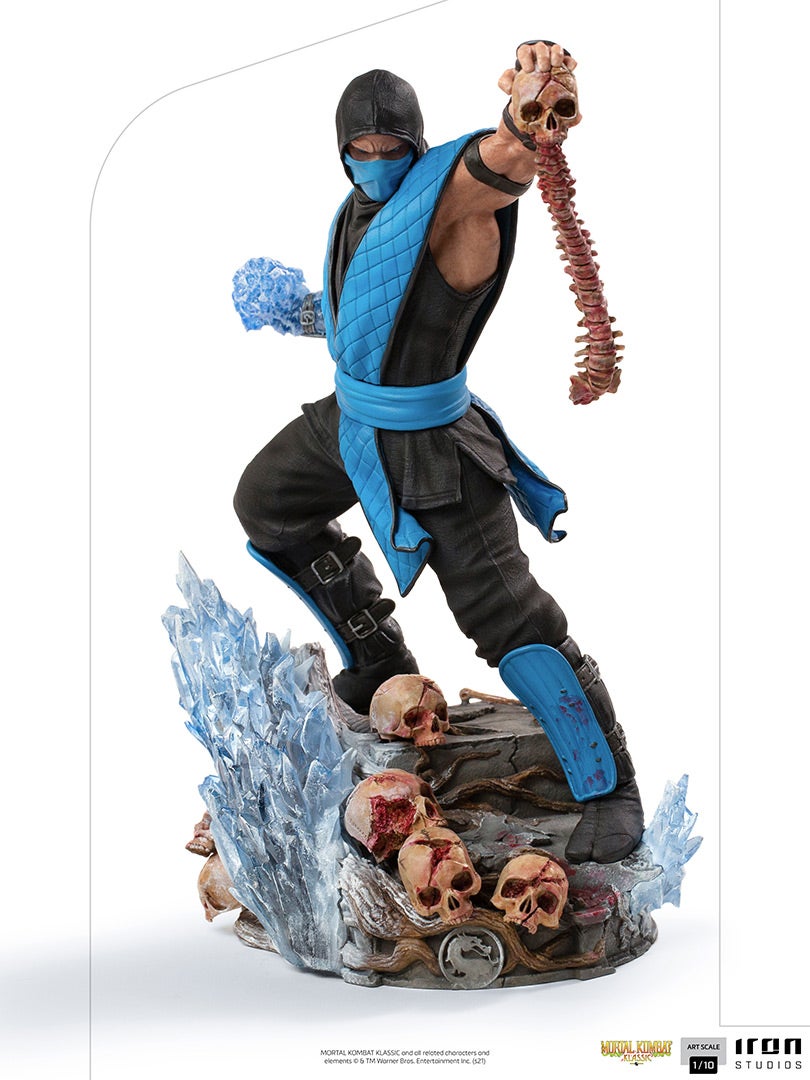 Scorpion's rival, Sub-Zero, prepares to fight, leaning on the steps of the base of a temple in Outworld, his devastated world, where the skulls of ancient fallen warriors share space with sharp translucent ice stalagmites at his feet. While invoking his freezing power with his right fist, he makes any opponent's blood freeze just by displaying, in his left hand, what remains of those who challenged him before.
Iron Studios' Mortal Kombat Scorpion and Sub-Zero 1/10 Art Scale Statues are priced at $179.99 and are expected to ship fourth quarter of 2021.
---