With a more contemporary look, but not leaving his past behind, combining classic colors and elements, dressed in purple, complemented with a black shirt, orange suspenders, and a blue tie, The Joker gets one more version derived from the DC Comics by Iron Studios.
On a base, the Joker poses as if he is walking between cylinders, connections, and pipes, which refers to the scenario of "Ace Chemical Transformation Factory" in Gotham City, the villain's birthplace. With a Batarang stuck in a metallic sphere at his feet, the statue The Joker 1/10 Art Scale Statue presents the Prince Clown of Crime with his unmistakable smile in action, carrying a crowbar in his right fist, the tool used in one of his most memorable moments in the comics, and ready to shoot some chemical and acidic substance, from the flower in his lapel, another one of his trademarks.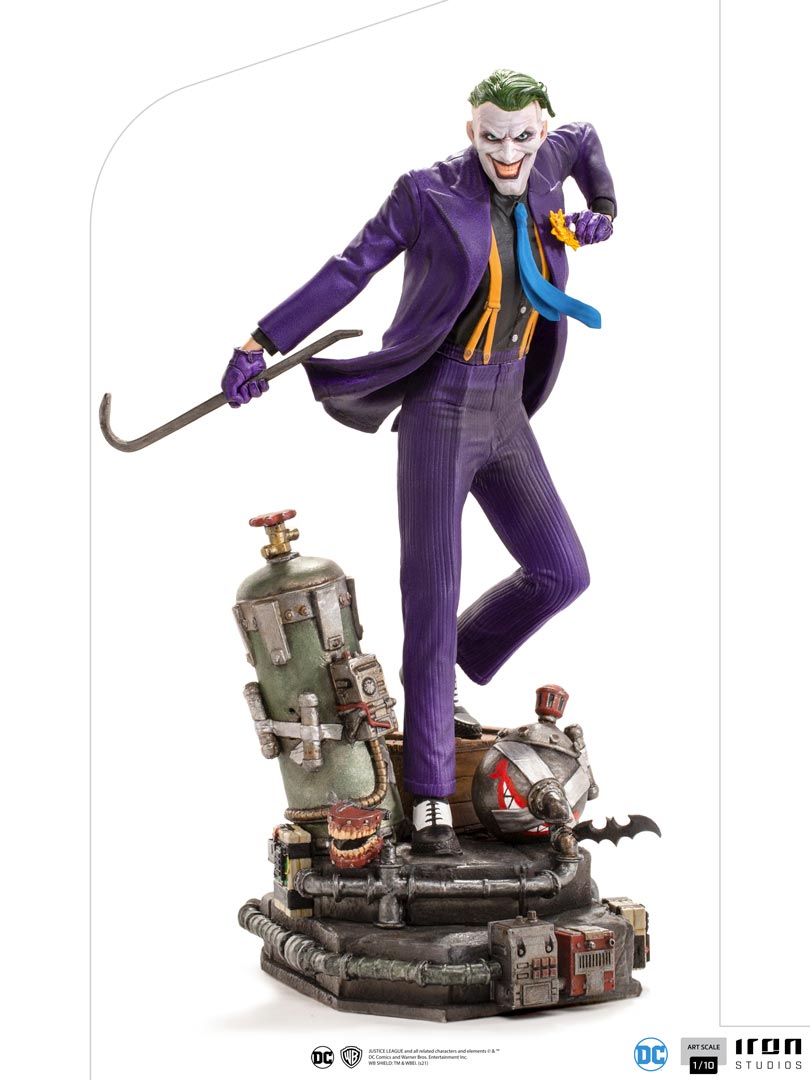 In addition to the regular version ($129.99, pictured above), Iron Studios brings a Deluxe variant ($169.99, pictured below), which includes its purple fedora hat, resting on a containment cylinder, with the effect of gases escaping through the pipe junction, and three interchangeable heads. Both versions are schedule for release third quarter of 2021.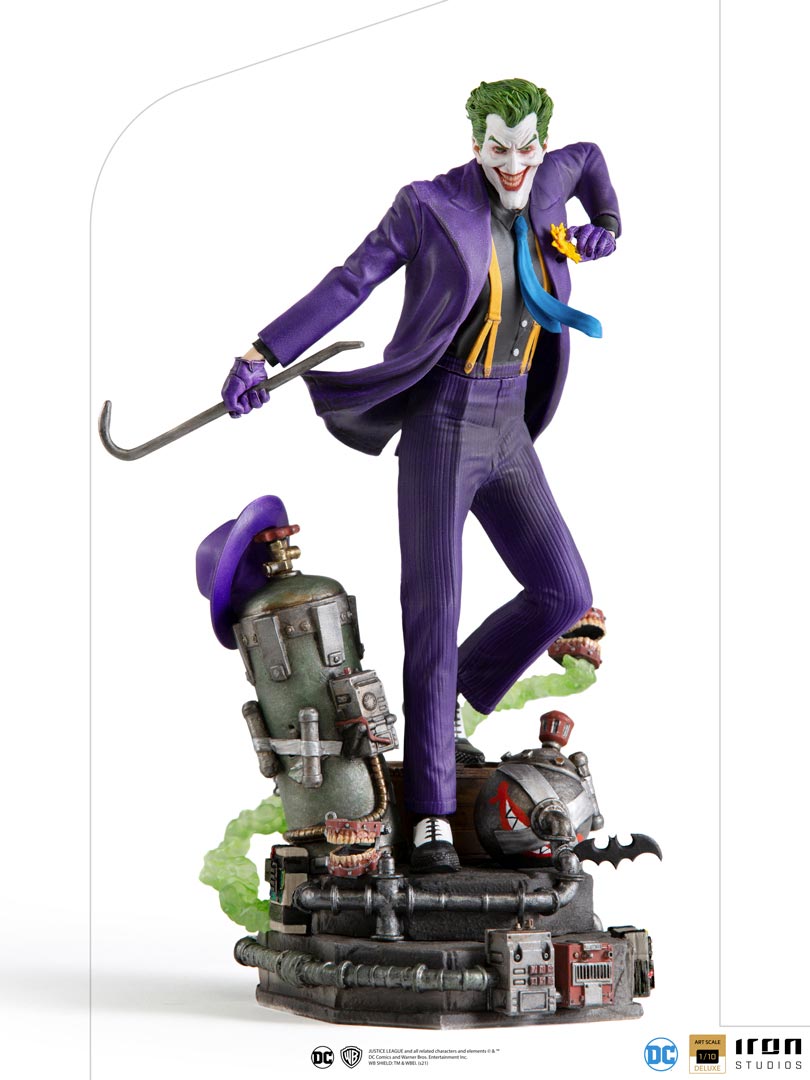 Joker Regular Edition
Joker Deluxe Edition
---