EntertainmentEarth.com has opened pre-orders for a store exclusive Teenage Mutant Ninja Turtles Ultimates Glow-in-the-Dark Mutagen Man. Produced by Super7, the exclusive figure is priced at $54.99 and is scheduled to ship January 2022.
This exclusive version of Mutagen Man not only glows-in-the-dark but also comes packed with a massive collection of interchangeable accessories:
1x Pair of Fist Hands
1x Pair of Gripping Hands
1x Mutagen Machine Blaster
1x Life-Support System
1x Skull Plug
1x Fish (Glow)
1x Wrench (Glow)
1x Eyeball (Glow)
1x Turtle (Glow)
1x Pizza (Glow)
1x Apple Core (Glow)
1x Bone (Glow)
1x Unpainted (Neon Green) Gooey Garbage Rack that holds the Fish, Wrench, Eyeball, Turtle, Pizza, Apple Core, and Bone!
We are committed to finding, researching, and recommending the best action figures and collectibles. We earn commissions from purchases you make using the retail links in our product reviews. Learn more about how this works.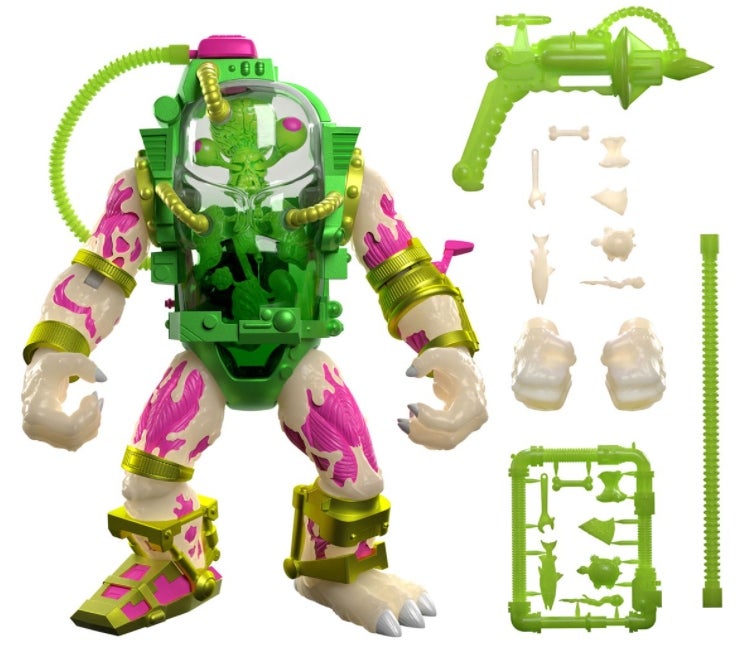 ---