The loss of the New York Toy Fair this year affected everyone – from fans wanting to know the latest in toy reveals to the toy companies themselves in how to reveal their new product. LEGO recently came through with a press kit highlighting new product launches, unique collaborations, and completely new play experiences set for 2021. Scroll on to see what LEGO has to offer for the first half of the year… a hopefully much brighter one than last!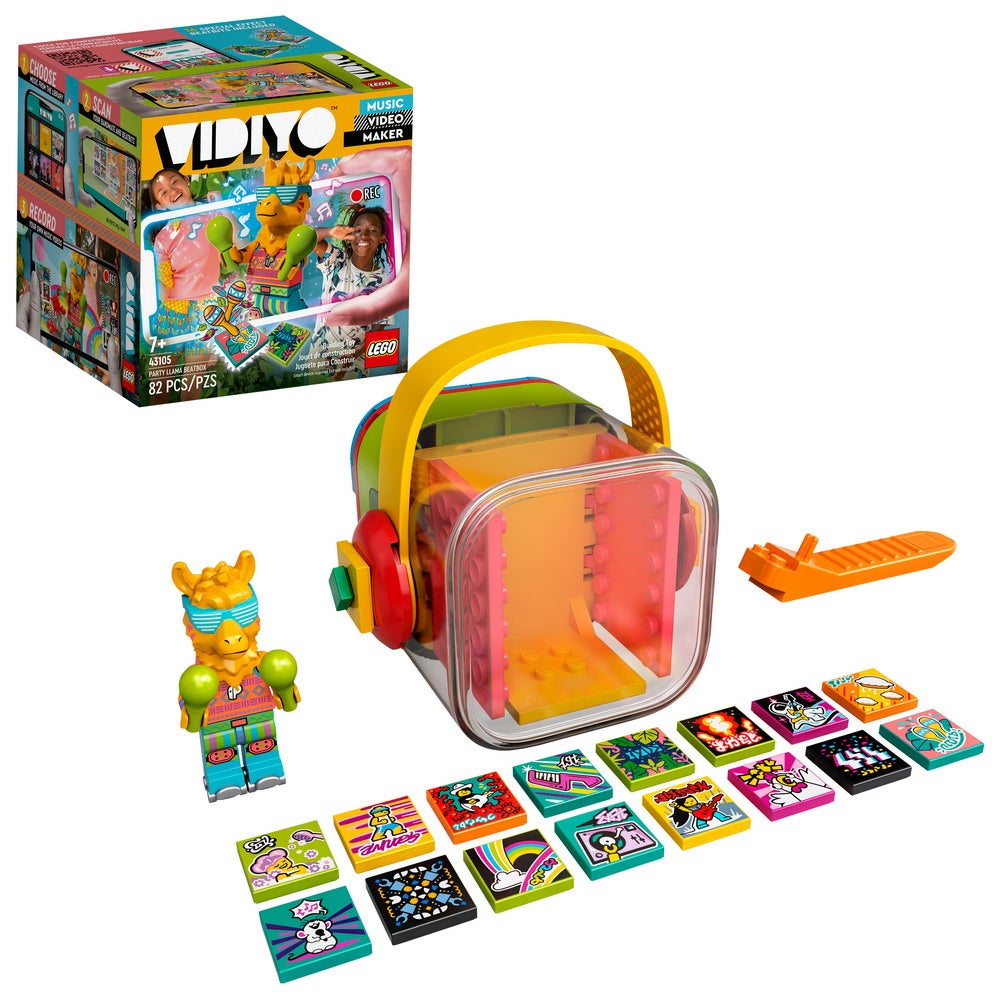 LEGO VIDIYO
In partnership with Universal Music Group, LEGO presents LEGO VIDIYO, a superstar video maker. LEGO VIDIYO sets offer a safe social play experience, helping kids become directors, producers and stars of their own music videos. See their creativity grow as they produce videos packed with musical mash-ups, fun characters, songs, dance moves and amazing effects. Click HERE for more details.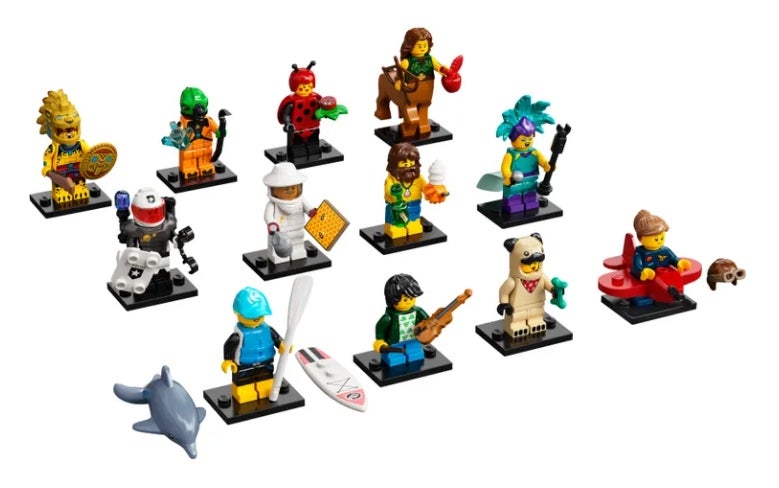 LEGO MINIFIGURES SERIES 21
LEGO Minifigures Series 21 (71029) has been revealed to consist of Centaur Warrior, Shipwreck Survivor, Pug Costume Guy, Beekeeper, Ladybug Girl, Violin Kid, Alien, Space Police Guy, Ancient Warrior, Airplane Girl, Cabaret Singer and Paddle Surfer.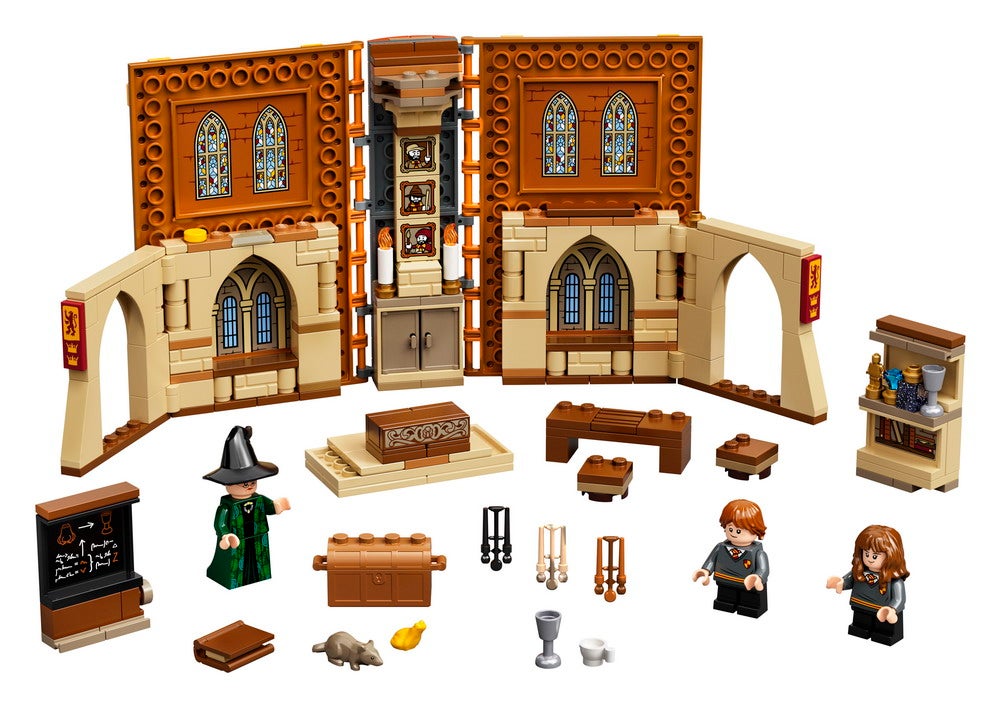 LEGO HARRY POTTER
New magical Wizarding World of Harry Potter playsets include Hogwarts Moment: Transfiguratio,n Class 76382, Hogwarts Moment: Potions Class 76383, Hogwarts Moment: Herbology Class 76384, and Hogwarts Moment: Charms Class 76385!
LEGO MINECRAFT
Just like the endless creative possibilities of playing the game, LEGO continues to expand its Minecraft building set offerings. New sets for 2021 include 21164 The Coral Reef, 21165 The Bee Farm, 21166 The "Abandoned" Mine, 21167 The Trading Post, 21170 The Pig House, and 21168 The Warped Forest.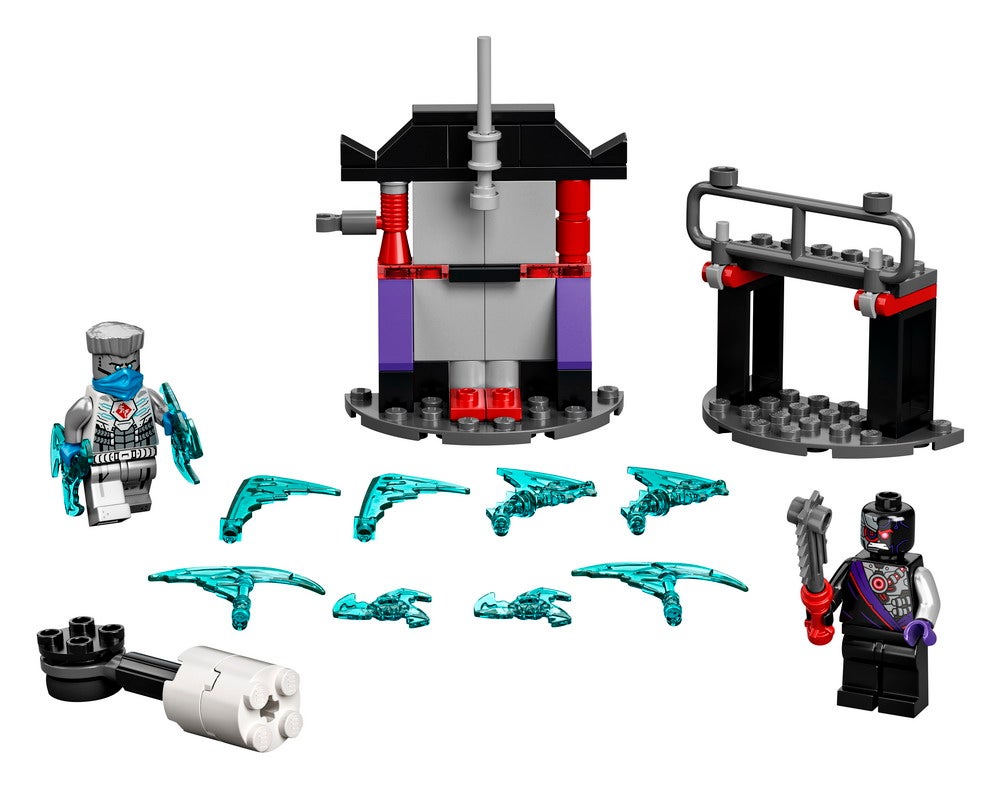 LEGO NINJAGO
Introduced way back in 2011 (!), LEGO's Ninjago was one of many original in-house experiments that paid off before the massive success of licensed building kits, such as Marvel and Star Wars. At retail now, much to the delight of legions of fans, new Ninjago sets include Epic Battle Set – Kai vs. Skulkin 71730, Epic Battle Set – Zane vs. Nindroid 71731, Epic Battle Set – Jay vs. Serpentine 71732, Epic Battle Set – Cole vs. Ghost Warrior 71733, Tournament of Elements 71735, Boulder Blaster 71736, X-1 Ninja Charger 71737, Zane's Titan Mech Battle 71738, Overlord Dragon 71742, Jay's Electro Mech 71740, Lloyd's Jungle Chopper Bike 71745, Jungle Dragon 71746, The Keepers' Village 71747, and Catamaran Sea Battle 71748.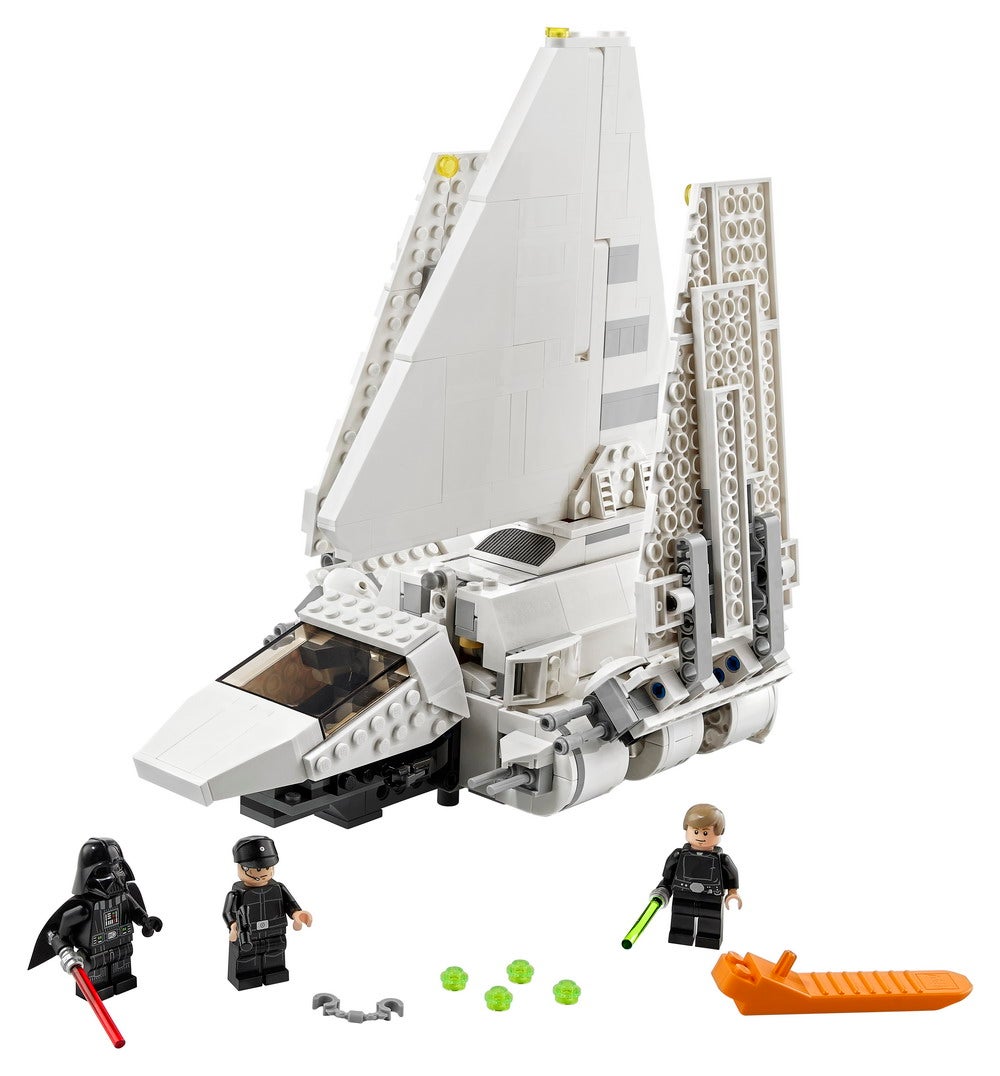 LEGO STAR WARS
Millennium Falcon Microfighter 75295, Trouble on Tatooine 75299, Imperial TIE Fighter 75300, Luke Skywalker's X-Wing Fighter 75301, Resistance X-Wing 75297, AT-AT vs. Tauntaun Microfighters 75298, and Imperial Shuttle 75302.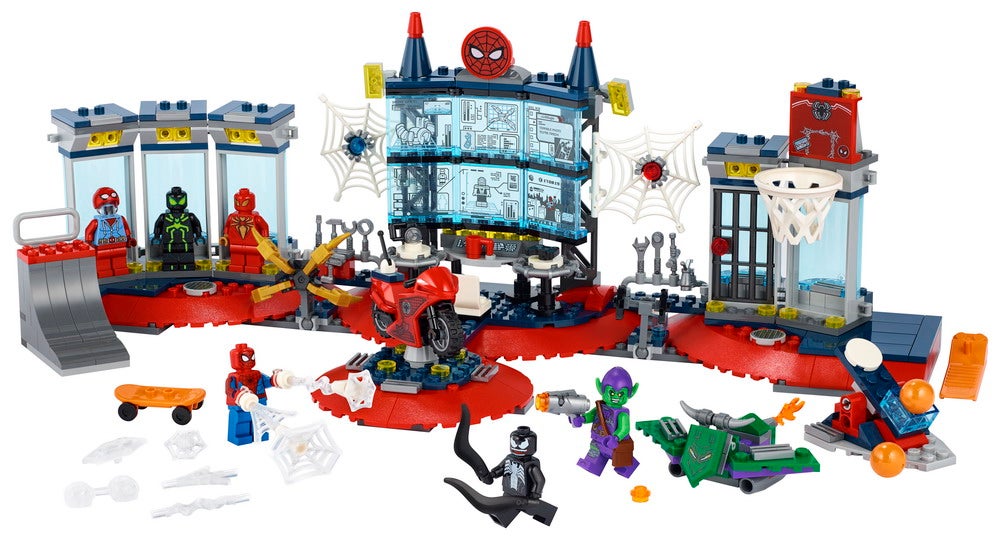 LEGO SUPER HEROES
Oh Marvel movies, how we miss thee. And while watching our favorite superheroes in action on the silver screen was set back due to the pandemic, fans are thankful to be experiencing the magic on Disney Plus courtesy of WandaVision and now, The Falcon and the Winter Solider. Alas, LEGO didn't have any concrete movie (or TV) plans to build new construction sets around. Instead, they got creative. In stores now: Captain America Mech Armor 76168, Thor Mech Armor 76169, Miles Morales Mech Armor 76171, Spider-Man and Sandman Showdown 76172, Spider-Man and Ghost Rider vs. Carnage 76173, Spider-Man's Monster Truck vs. Mysterio 76174, Iron Man vs. Thanos 76170, and Attack on the Spider Lair 76175!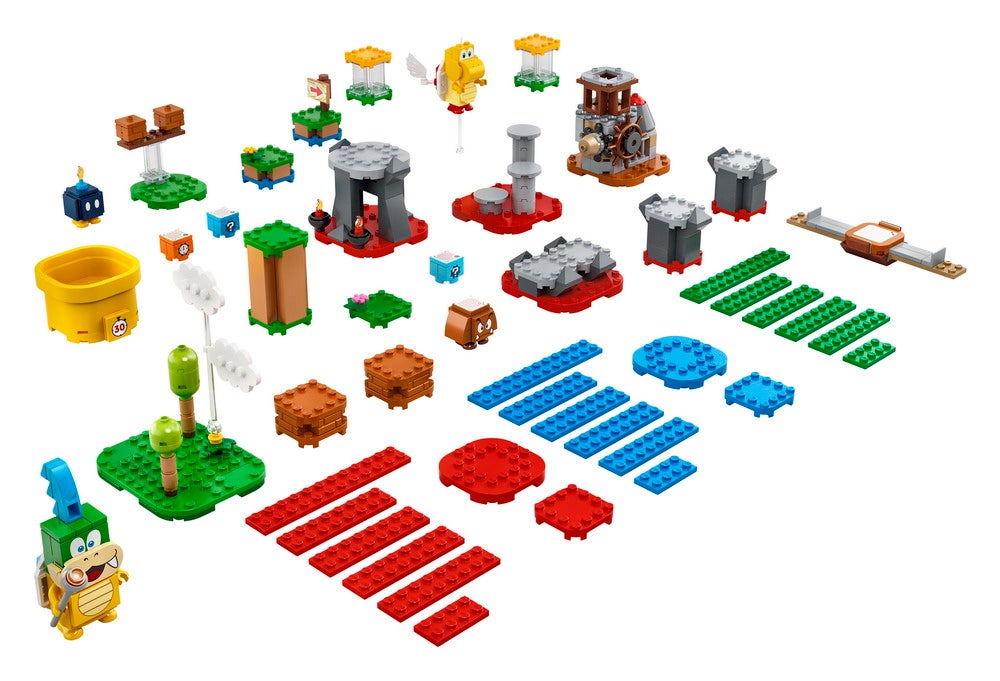 LEGO SUPER MARIO
Introduced last Summer to much fanfare (see our full reveal story HERE), LEGO's surprise licensing team-up with Nintendo's Super Mario was the stuff dreams are made of. Expanding that partnership in 2021, LEGO presents all-new sets, including Master Your Adventure Maker Set 71380, Chain Chomp Jungle Encounter Expansion Set 71381, Piranha Plant Puzzling Challenge Expansion Set 71382, Wiggler's Poison Swamp Expansion Set 71383, Penguin Mario Power-Up Pack 71384, Tanooki Mario Power-Up Pack 71385, Character Packs – Series 2 71386.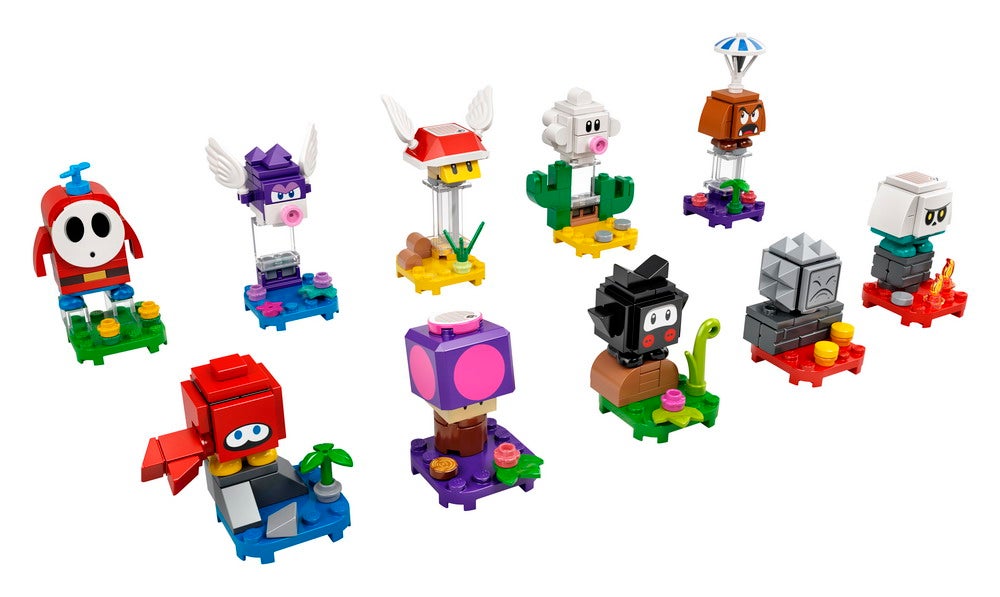 ---
We are committed to finding, researching, and recommending the best action figures and collectibles. We earn commissions from purchases you make using the retail links in our product reviews. Learn more about how this works.
---