To commemorate the 10th Anniversary of the debut album of rock's most mysterious band Ghost, Super7 welcomes Papa Emeritus I to their ULTIMATES! Figures Collection.
This made-to-order deluxe 7-inch highly articulated figure features Papa Emeritus I from the Opus Eponymous album era. The figure is lavishly detailed and painted and features an epic assortment of interchangeable accessories:
2 heads (Papa I with Original Mitre and Papa I with Golden Mitre)
1 pair of black gloved fists
1 pair of black gloved gripping hands
1 pair of black gloved expressive hands
2 soft goods vestments (Original Red / Black and White / Gold)
2 Thuribles with real chains (silver and gold) Microphone with stand
Microphone and mic stand
Papa Emeritus I will also come packaged in a deluxe slip case-style box.
The Papa Emeritus I ULTIMATES! figure is priced at $55 and is expected to ship Winter 2021.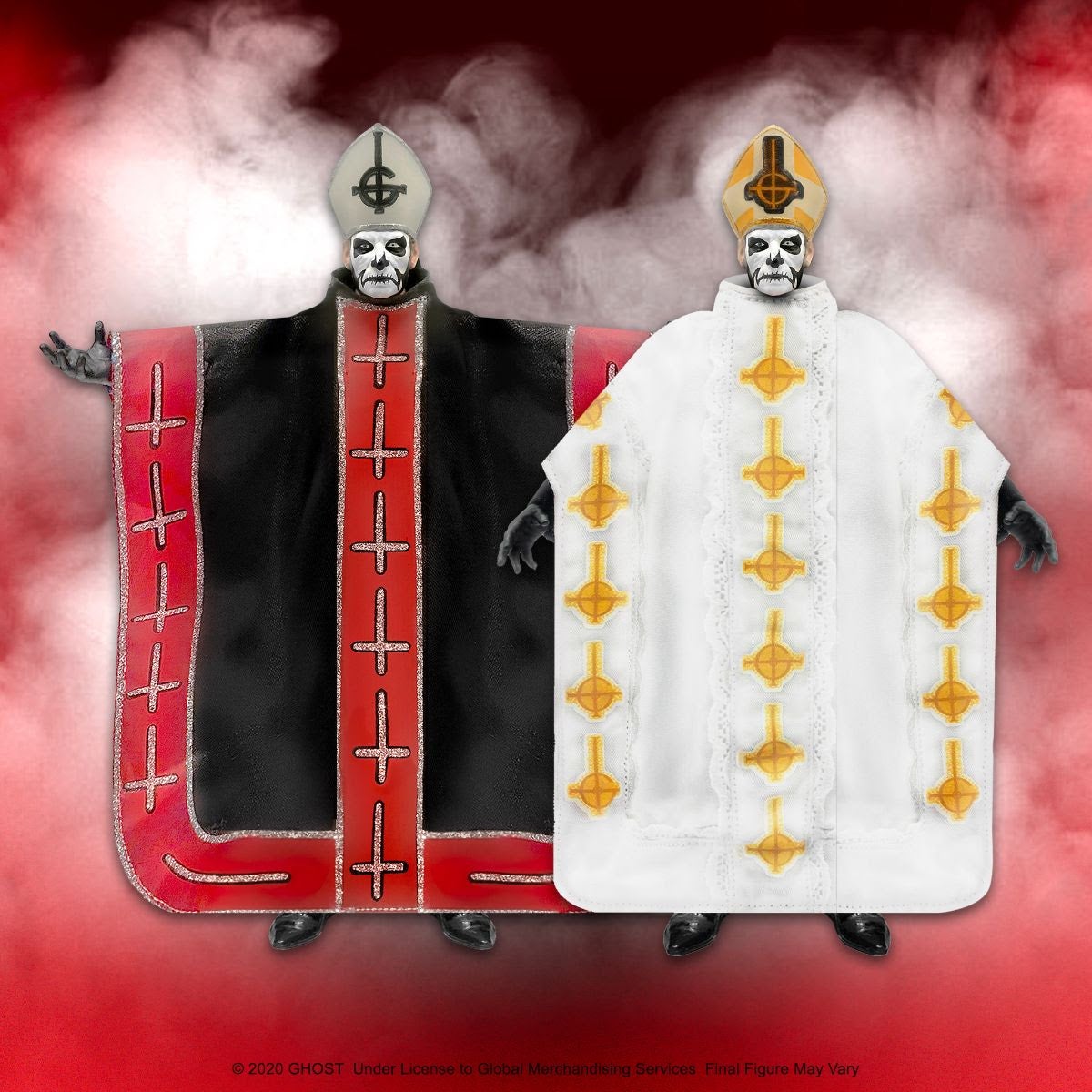 ---