LDD Presents The Addams Family – the kookiest family on the block who redefine what it means to be a good neighbor!
Riddled with explosive energy, Gomez is a devoted husband who lives to lavish his wife. Gomez is suave and sophisticated, outfitted in a pinstripe suit and tie.
Morticia is the cool, calm, and collected center of the Addams Family and is the perfect counterpart to her hot-headed husband. Morticia is bewitching, wearing a gown with octopus-like tendrils at the hem.
Gomez & Morticia stand 10 inchestall and feature 5 points of articulation. They are packaged together in a window box, perfect for display.
LDD Presents The Addams Family: Gomez & Morticia are available for pre-order now priced at $80. Look for them June – Aug 2021.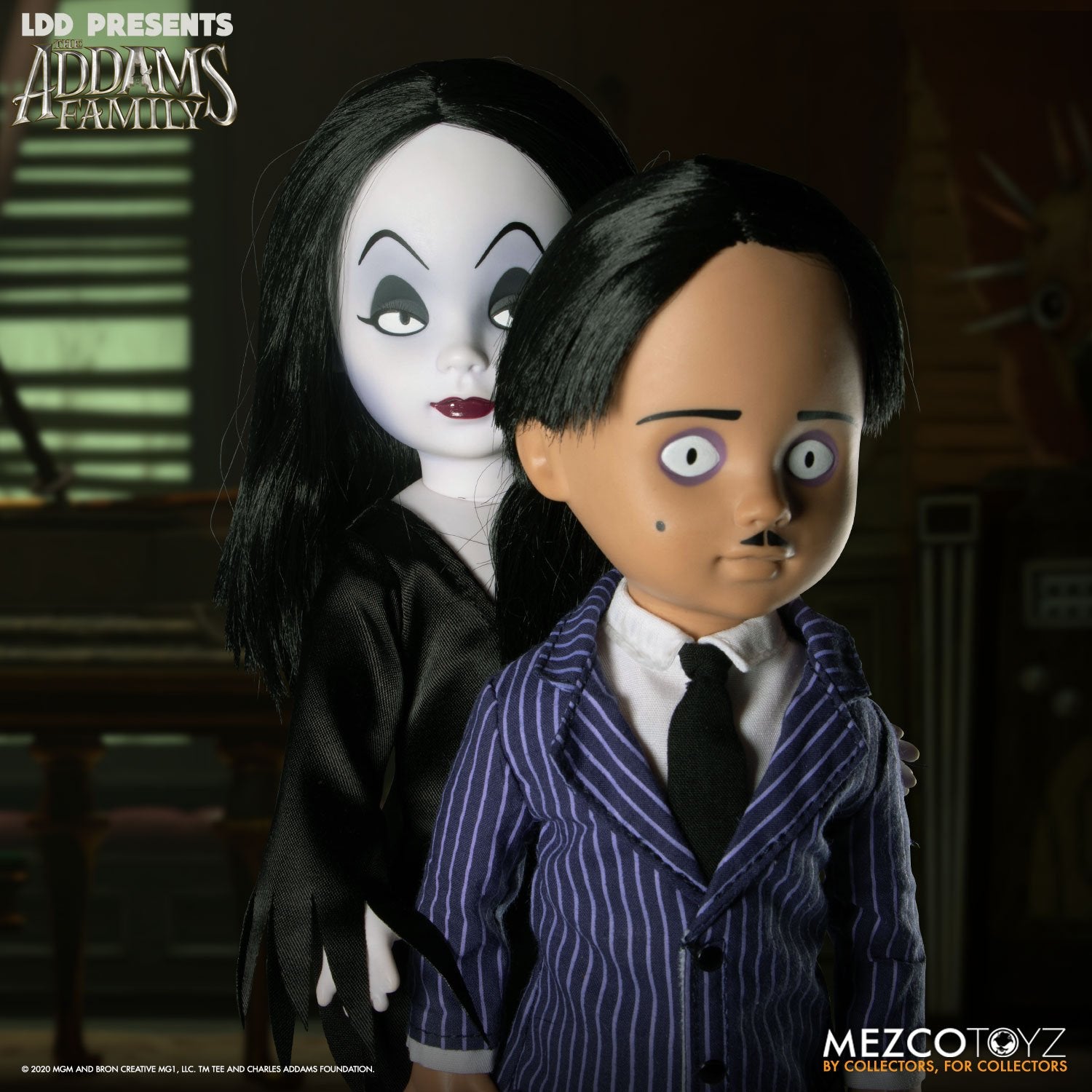 ---