From the video game Tom Clancy's Rainbow Six Siege, PureArts presents Hibana as a stunning new 1/4 statue. First appearing in the expansion Operation Red Crow, Yumiko Imaqawa, codenamed Hibana, is an Attacking Operator from Japan's Special Assault Team (S.A.T.)
Inspired by her Elite Skin, this Hibana statue can be displayed in two different poses; one holding her iconic Kyūdō, and the other holding her X-KAIROS.
The Hibana statue is available for order now through purearts.com priced at $499.99. PLEASE NOTE that due to licensing restrictions, these products are only available in North & South America.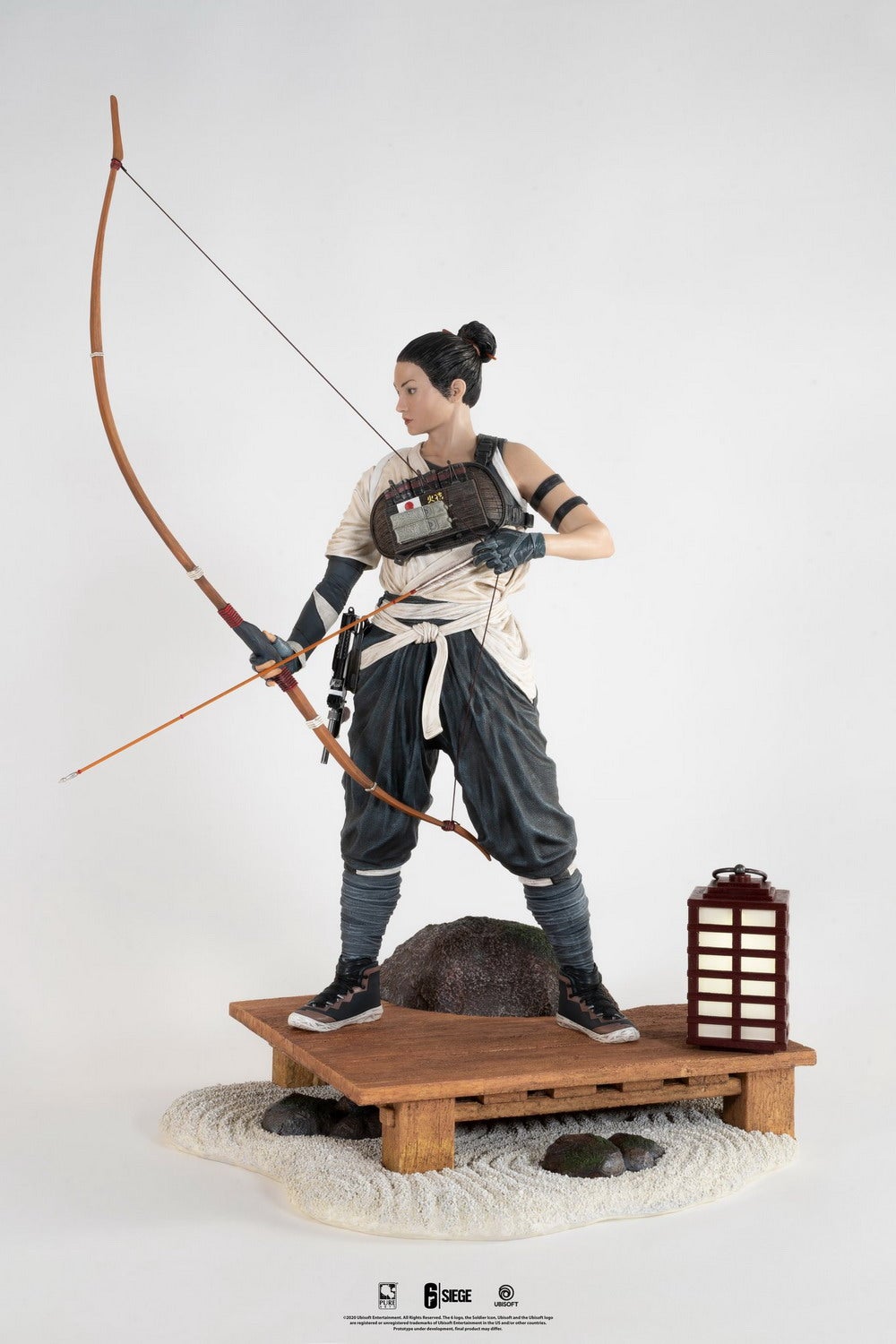 PRODUCT HIGHLIGHTS:
Equipment:
Unique Abilities: The X-KAIROS – a 40 mm caliber launcher and its pellets that can be displayed held in her hands.
Secondary Weapon: The BEARING 9 – a machine pistol that magnetically attaches to the waist holder.
The Kyūdō – Her emblematic weapon, the Kyūdō is a Japanese bow that you can display ready to shoot.
Accessories:
Japanese lantern including an LED lighting system, can be displayed anywhere on the base.
Dynamic and realistic sculpted clothes
2 arm poses
1 bag of pink fabric cherry-blossom petals
---