PureArts Studio unveils their latest product release in the Master 9 Eyes line, designed by the talented artist, Daytoner.
Following the successful Kickstarter for the launch of the Original Master 9 Eyes designer toy (see our story HERE), PureArts is proud to be presenting their latest design with the 1/12 vinyl Master 9 Eyes Gravity Edition, a brand new design with gleaming golden details including a removable reflective helmet and gold chromed weapons!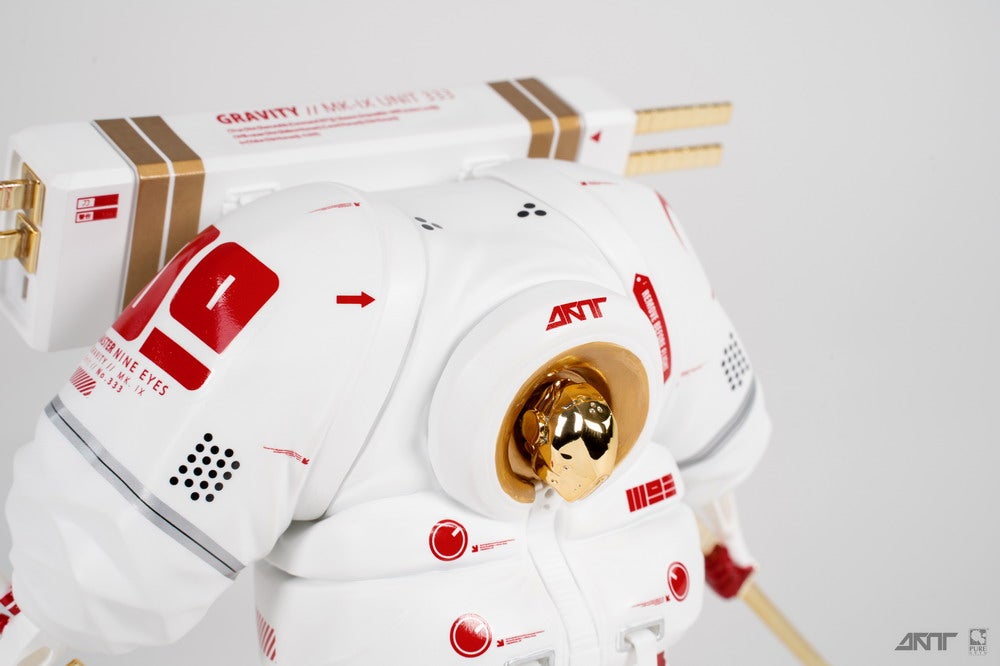 For this special variant, PureArts collaborated directly with Daytoner to carefully design and craft a premium art box that's just as beautiful as the piece itself!
Master 9 Eyes Gravity Edition can be purchased at www.purearts.com/dcon priced at $125.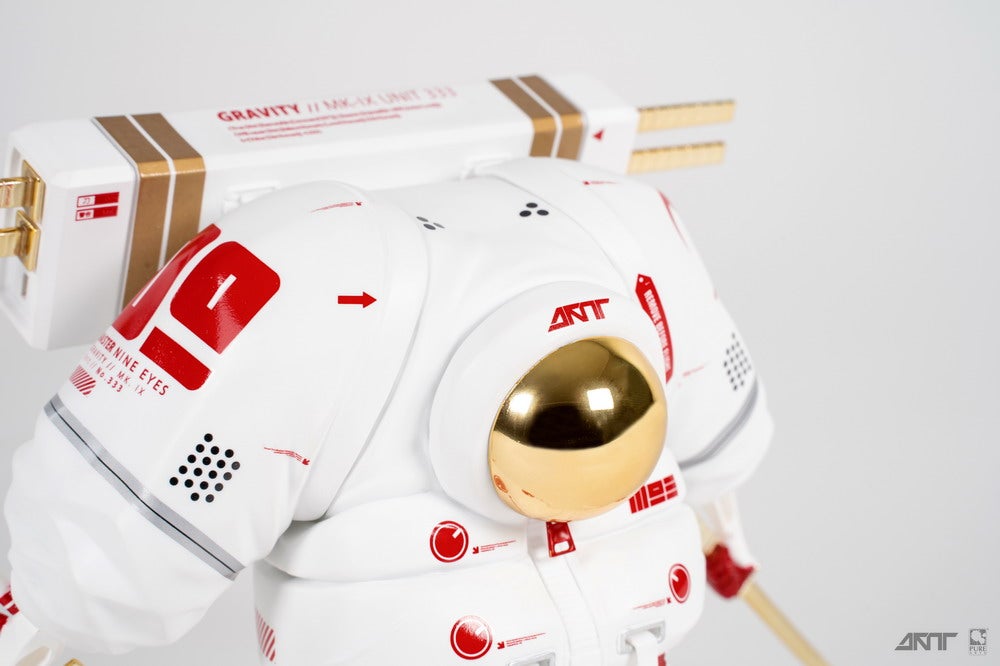 ---