Ahead of the release of the hotly anticipated Ghostbusters: Afterlife film launching in 2021, the LEGO Group have announced the largest and most detailed LEGO brick recreation of one of the most iconic cars from the silver screen, the Ghostbusters ECTO-1.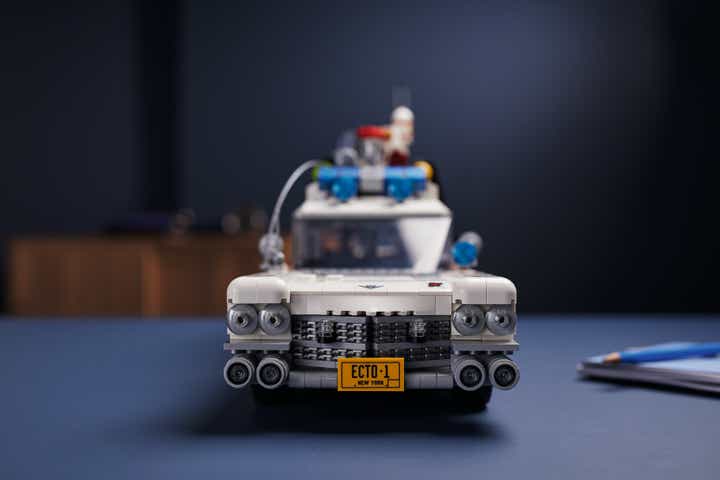 The LEGO Ghostbusters ECTO-1 contains 2,352 pieces and measures over 8-inches (22.5cm) high, 18-inches (47cm) long and 6-inches (16.5cm) wide. Other features include:
All of the roof gear from the original film, including a moving ghost sniffer and radome. Both movements are activated by driving the car's rear wheels
A trap door in the rear that can be activated by a lever on the roof to release a remote-controlled ghost trap
Rear passenger door opens to reveal a scissor-seat mechanism that extends and rotates the rear passenger seat out of the car using a trigger on the roof of the car
A 5-module steering wheel, corner brick with box, curved windscreen and pop out seat like in the movie
LEGO Ghostbusters ECTO-1 will be available directly via LEGO.com and LEGO Stores from November 15th priced at $199.99.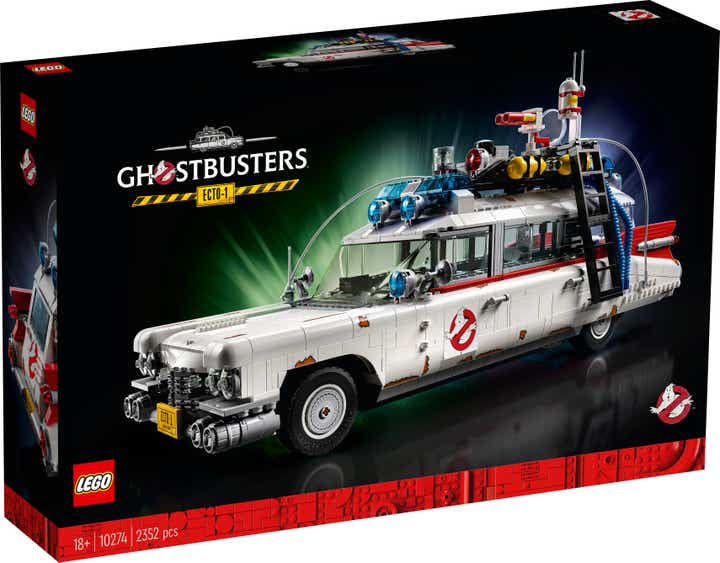 ---