Factory Entertainment is thrilled to announce the latest entry in its ever expanding line of high-end collectible prop replicas, Wonder Woman's Golden Armor Helmet, as featured in the upcoming DC / Warner Bros. motion picture Wonder Woman 1984.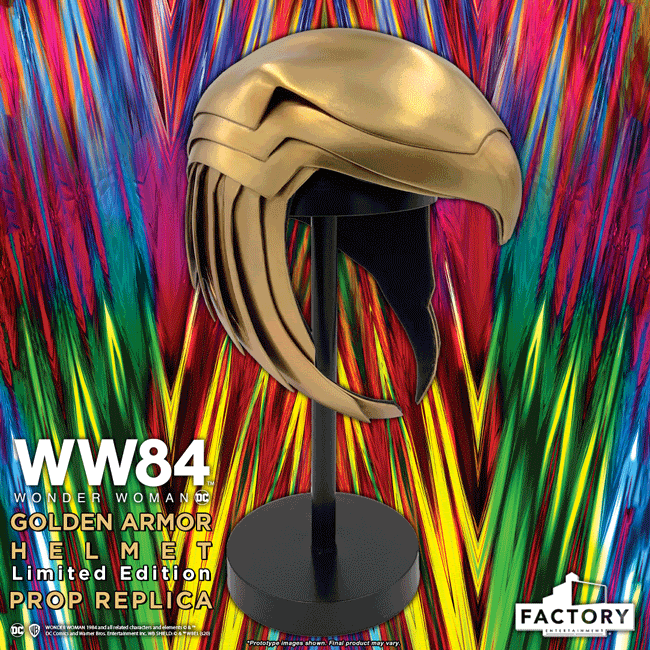 Copied directly from the original prop with exacting attention to detail, this stunning full-scale replica features an all metal construction and a brilliant plated gold finish. Each Golden Helmet Prop Replica includes a metal stand, allowing you to proudly display this reproduction of a piece of the Amazonian Princess' iconic armor.
See The Golden Helmet In Action In The Official Trailer
Each replica helmet comes in collector packaging and includes a numbered display base and a certificate of authenticity.
For a limited time, all Wonder Woman 1984 Golden Armor Helmet Limited Edition Prop Replicas ordered through FactoryEnt.com will receive early bird pricing of $349.99 each! (Early Bird Discount Expires November 30th. Payment Plans Are Available.)
This piece is expected to ship by Summer 2021.
*Prototype images shown. Final product may vary. For display only. Not be worn under any circumstance.
---