Mondo makes creature collectible history with the first ever CREATURE FROM THE BLACK LAGOON 1/6 Scale Figure. Meticulously crafted and two years in the making, this swamp-rompin' figure has 16 points of articulation, stands at 12″ tall, comes with switch-out swim hands and feet, as well as two switch-out heads. Also comes with a fossil hand accessory.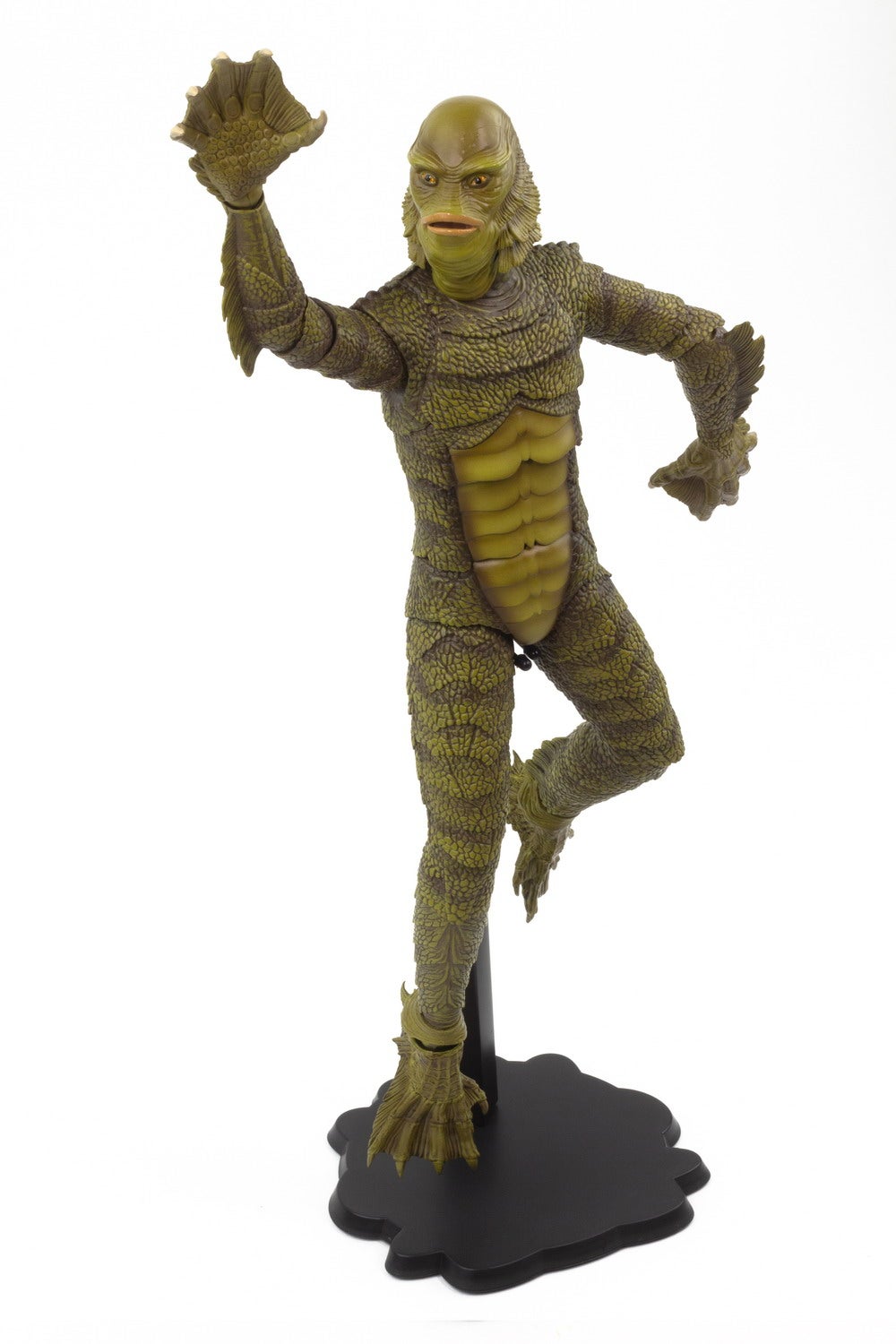 Available in classic Creature colors ($175) as well as a Mondo exclusive Silver Screen Variant ($185). Expected to ship in February 2021 (Ships to US and Canada). Both versions are available for pre-order now through mondoshop.com.
NOTE: Buy the CREATURE 1/6 Scale Figure and receive 20% off (1) CREATURE 1/6 Scale Figure – Silver Screen Variant if purchased together. Limited time offer.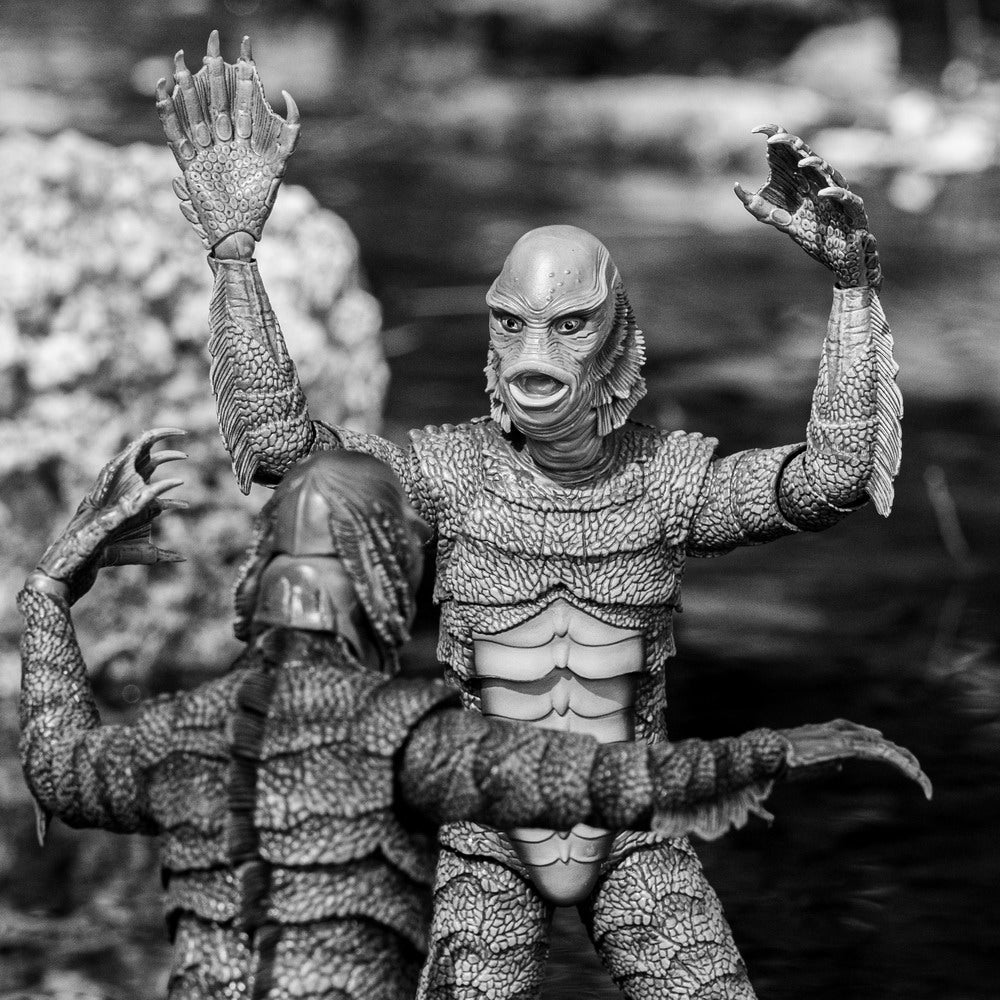 ---