Ready for surgical cuts, the imposing shiny metallic figure of Kenuichio Harada, known as Silver Samurai, wields two "Katana" swords properly energized with his tachyon field, his mutant power that allows them to cut any substance (except Adamantium), protected by his chrome samurai armor, made of a metallic alloy similar to adamantium, which can withstand a great deal of damage from various weapons, Harada uses all his techniques and knowledge of the martial arts to fight Professor X's students, especially his great rival Wolverine.
Iron Studios proudly presents one more statue, from its colossal battle diorama, from the X-Men vs. Sentinels (controlled by Magneto) and his followers of the Mutant Brotherhood, with the Silver Samurai BDS Art Scale 1/10 statue!
This dynamic polystone piece stands 9.8-inches tall. Look for it third quarter of 2021 priced at $169.99.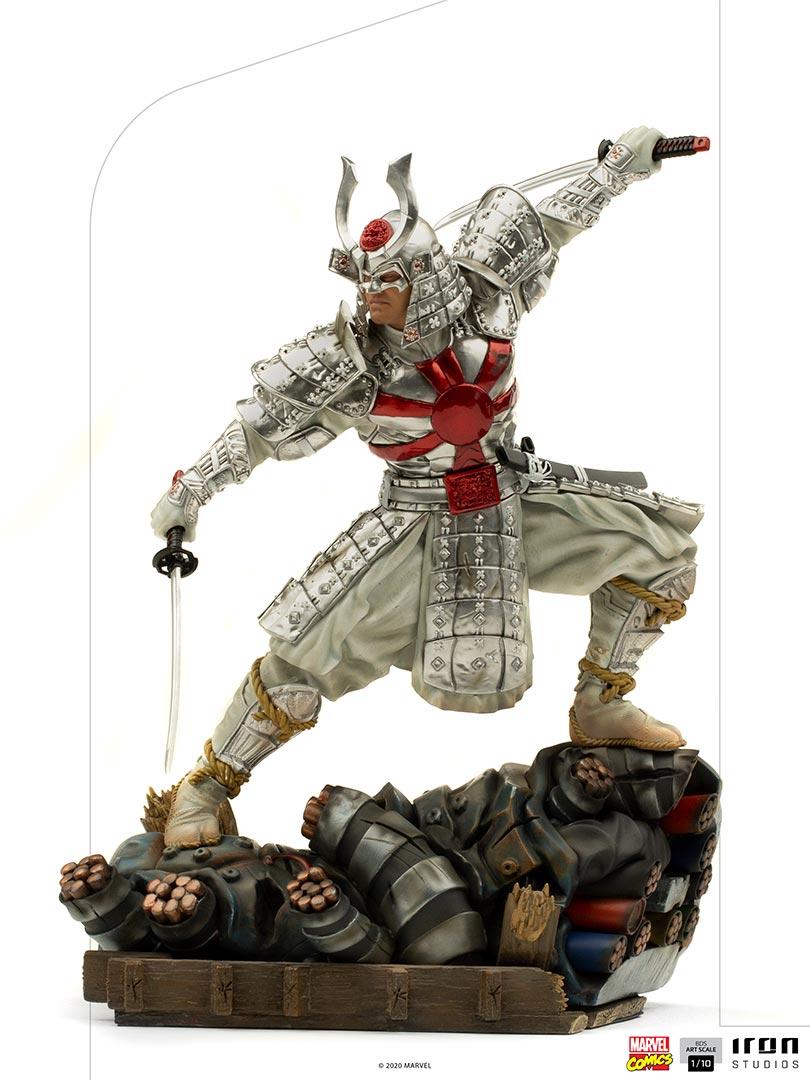 ---