As a compliment to their Star Wars 1/3 Scale Original Stormtrooper Statue (see our story HERE), PureArts is releasing a scale replica of the original Stormtrooper Helmet. The 1/3 scale replica is officially licensed and produced in collaboration with Shepperton Studios, the designers of the Original Stormtrooper movie props from Star Wars: A New Hope.
The Original Stormtrooper Helmet is the perfect piece of movie history and includes a base with the imprinted signature of Andrew Ainsworth, the artist himself, and the Original Stormtrooper engraved nameplate as well as a beautifully designed collector's edition retail art box.
Priced at $119, the Star Wars 1/3 Scale Original Stormtrooper Helmet launches today at 12:00PM EST at purearts.com. The piece ships this December.
PLEASE NOTE that due to licensing restrictions, these products are only available in the UK, EUROPE, MIDDLE EAST, ASIA & AFRICA.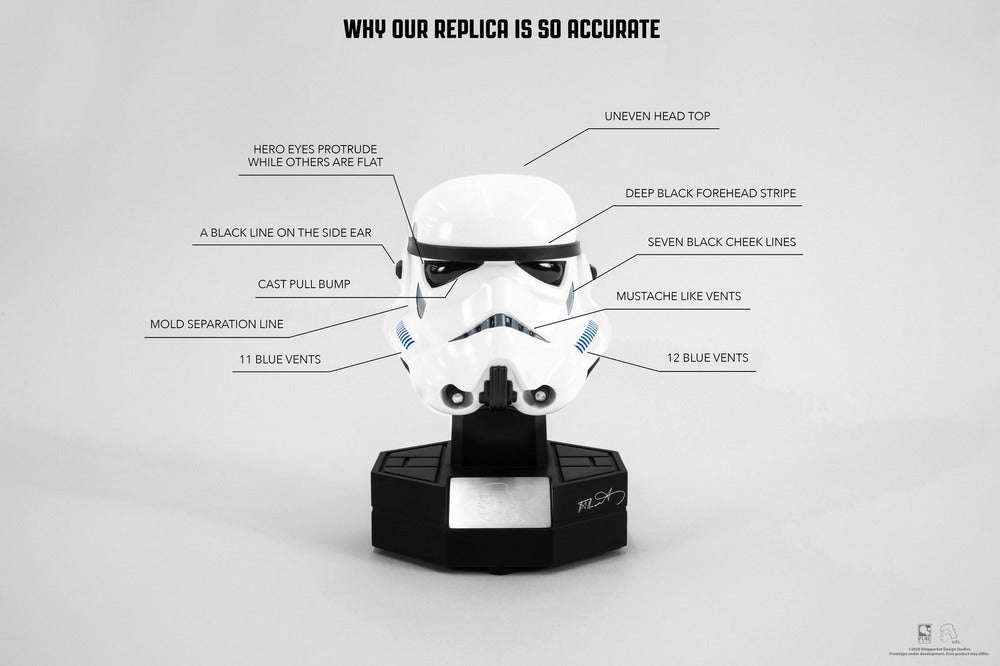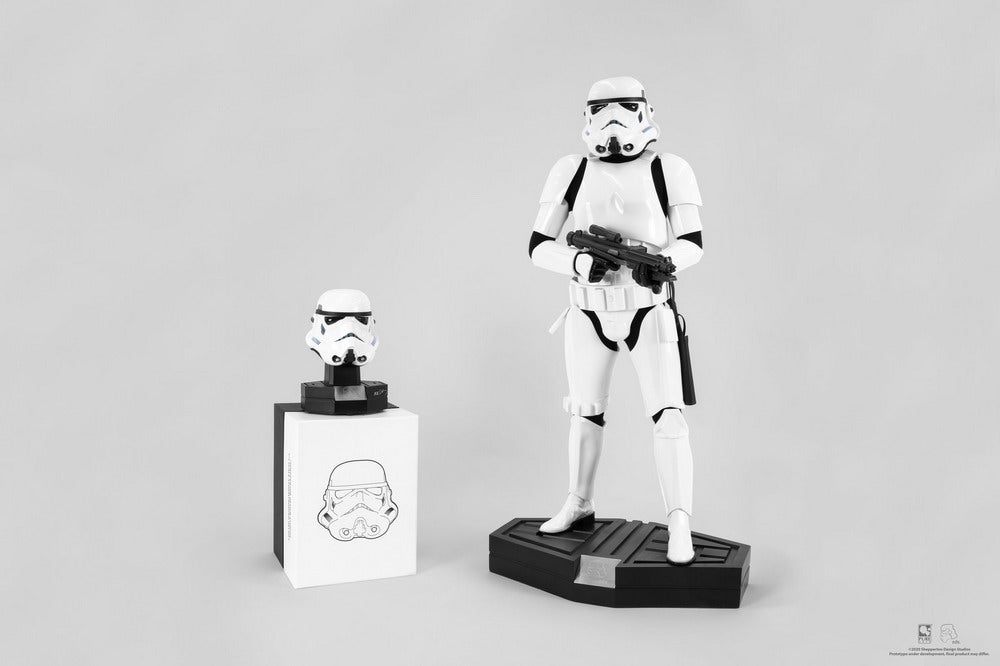 ---