New York Comic Con may be a no-go this year, but at least you can still pick up some new exclusive toys! The Super7 Spectacular Still-at-Home-ic-con Special kicks off now with the following exclusives available for order at super7.com: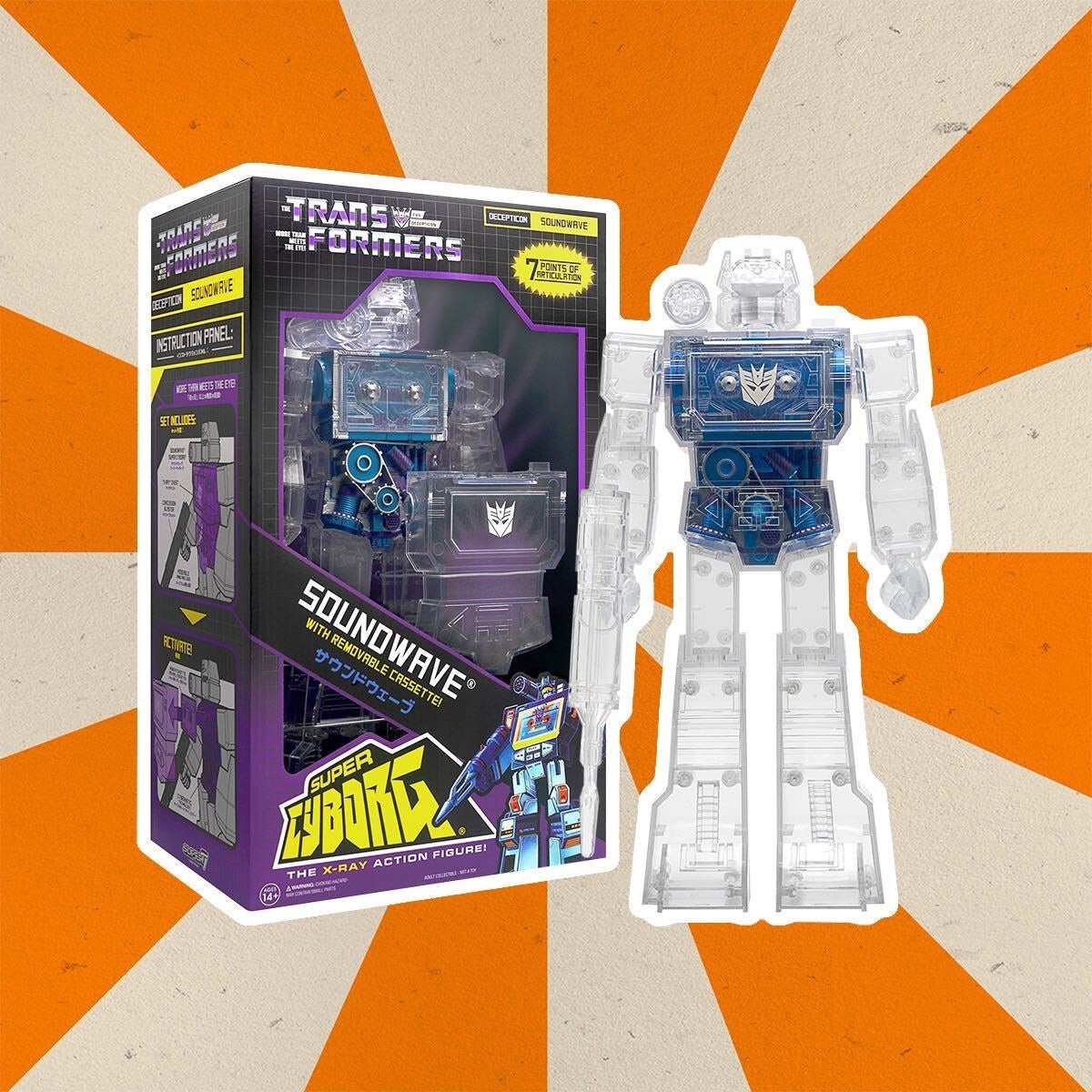 Transformers Super Cyborg -Soundwave Clear – $75
The Decepticon Communications Officer, Soundwave, arrives as a giant 11″ tall Super Cyborg! In full X-Ray fashion, this figures is fully clear, and comes with removable Lazerbeak cassette, as well as Soundwave's signature shoulder cannon & concussion blaster.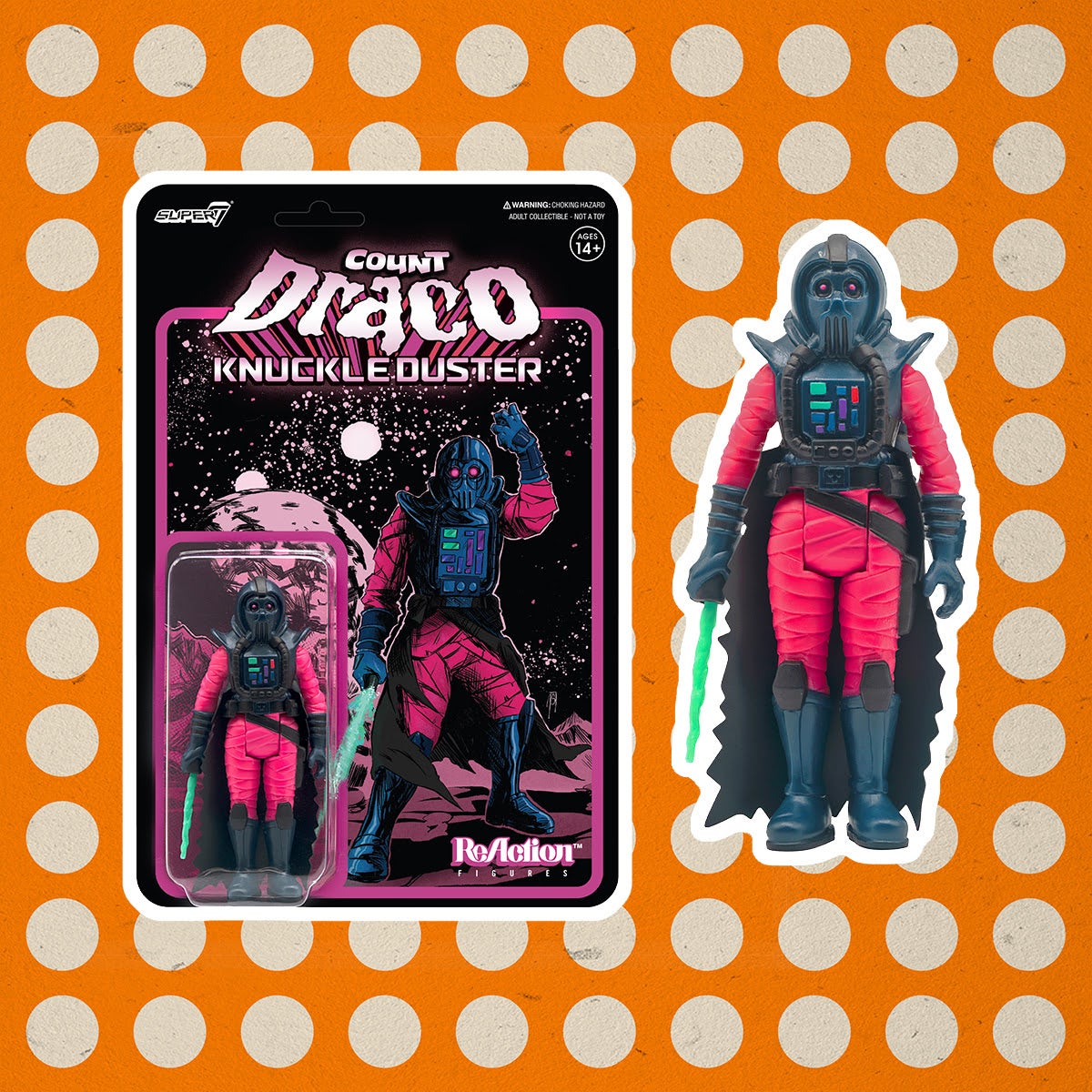 Killer Bootlegs ReAction Figure – Draco Knuckleduster V2 (OG Pink and Dark Blue) – $18
his ReAction figure, a collaboration with Killer Bootlegs, comes with four points of articulation, a sword accessory, a hand cut vinyl cape, and colored pink and dark blue.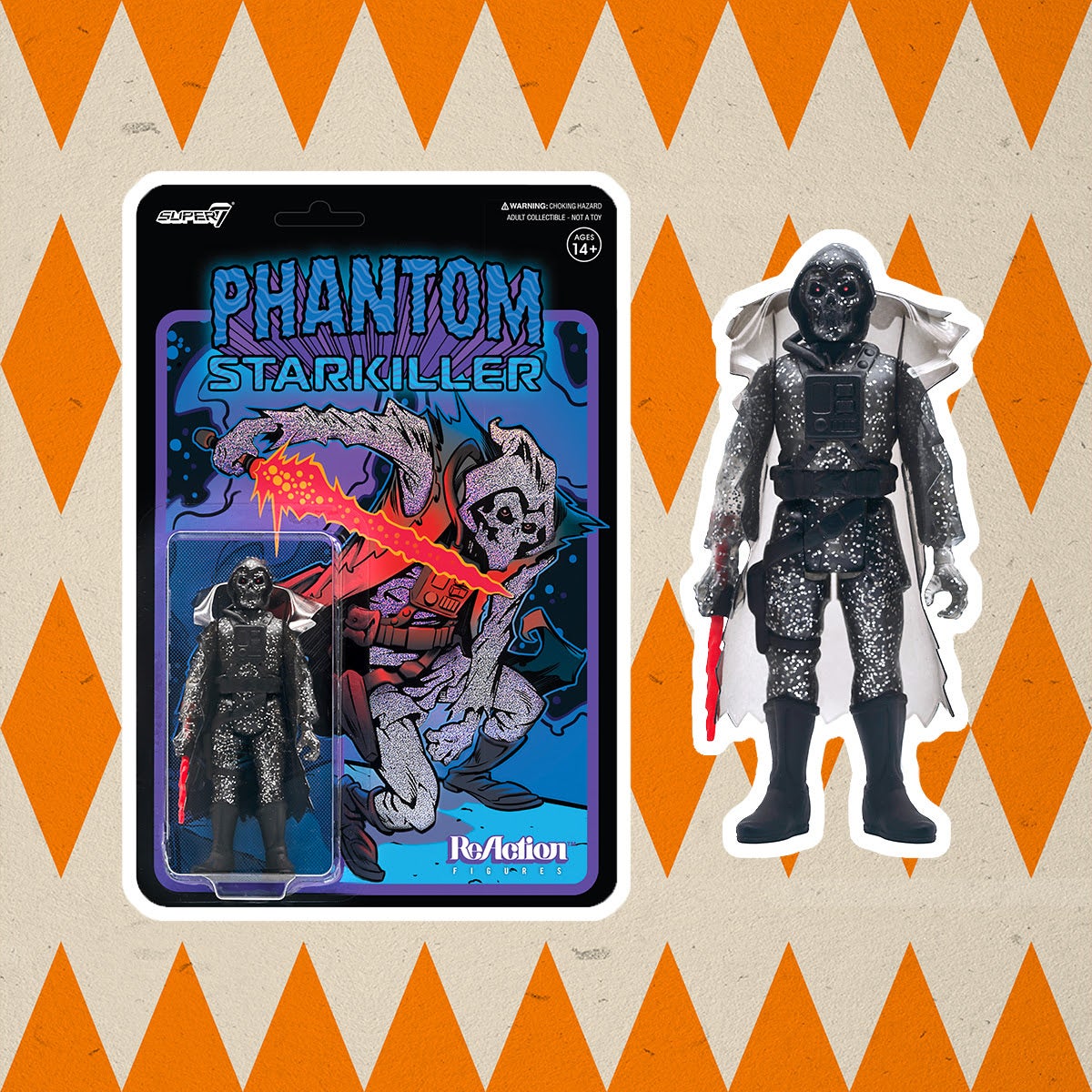 Killer Bootlegs ReAction Figure – Phantom Starkiller (Transparent Grey Silver Glitter Spectre) – $18
Beware – The Phantom Starkiller returns! The Cosmic Ghoul Warrior from Killer Bootlegs is back in black with silver glitter on a foil stamped card. Exclusive for Still-at-Home-ic-con.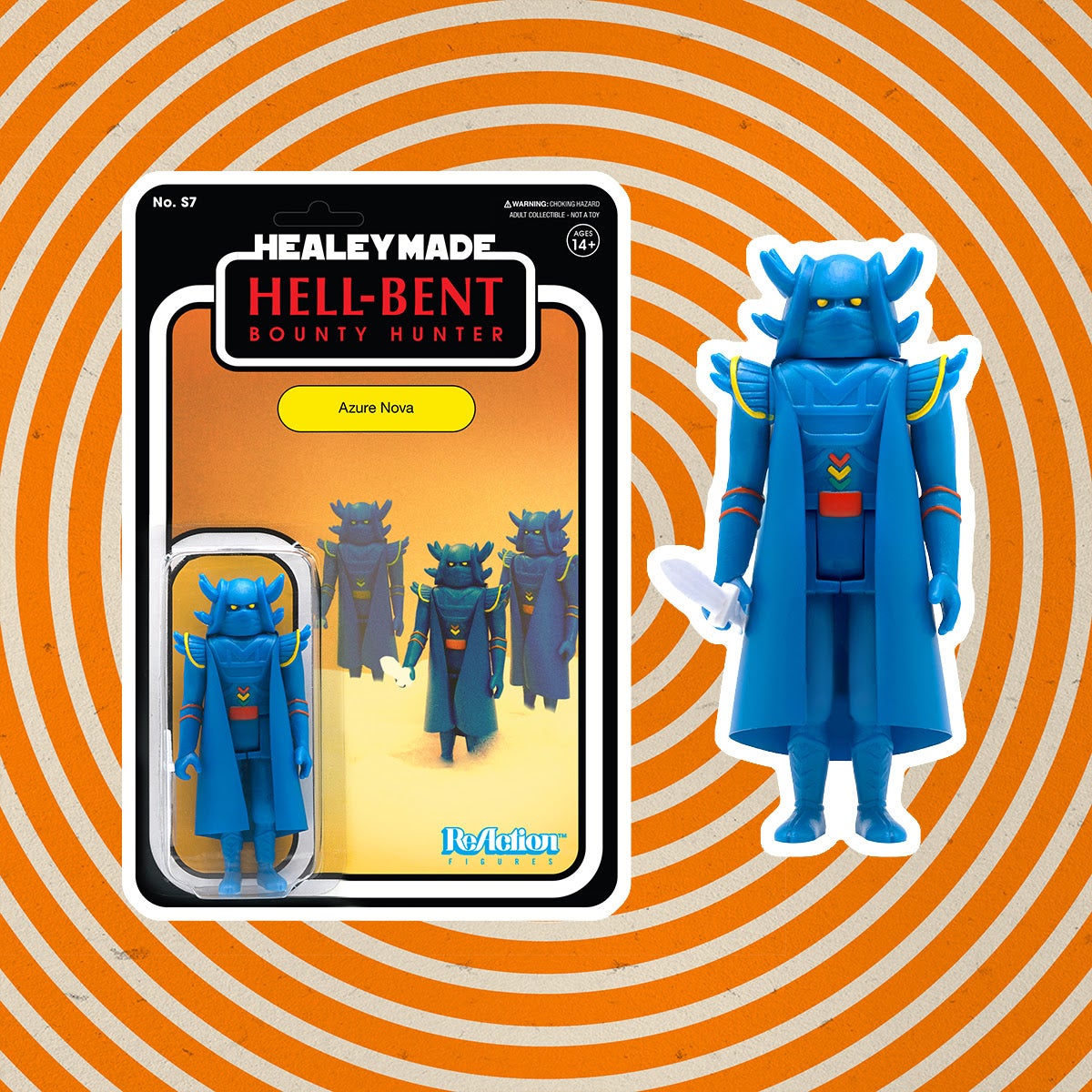 Healeymade ReAction – Hellbent (Blue) – $18
The mysterious assassin Hell-Bent emerges from the shadows, on a mission of unknown origin! From Healeymade and Super7, the Devil's Bounty takes no mercy and no prisoners. This card art is a homage to the Turkish Uzay Bluestar Figures.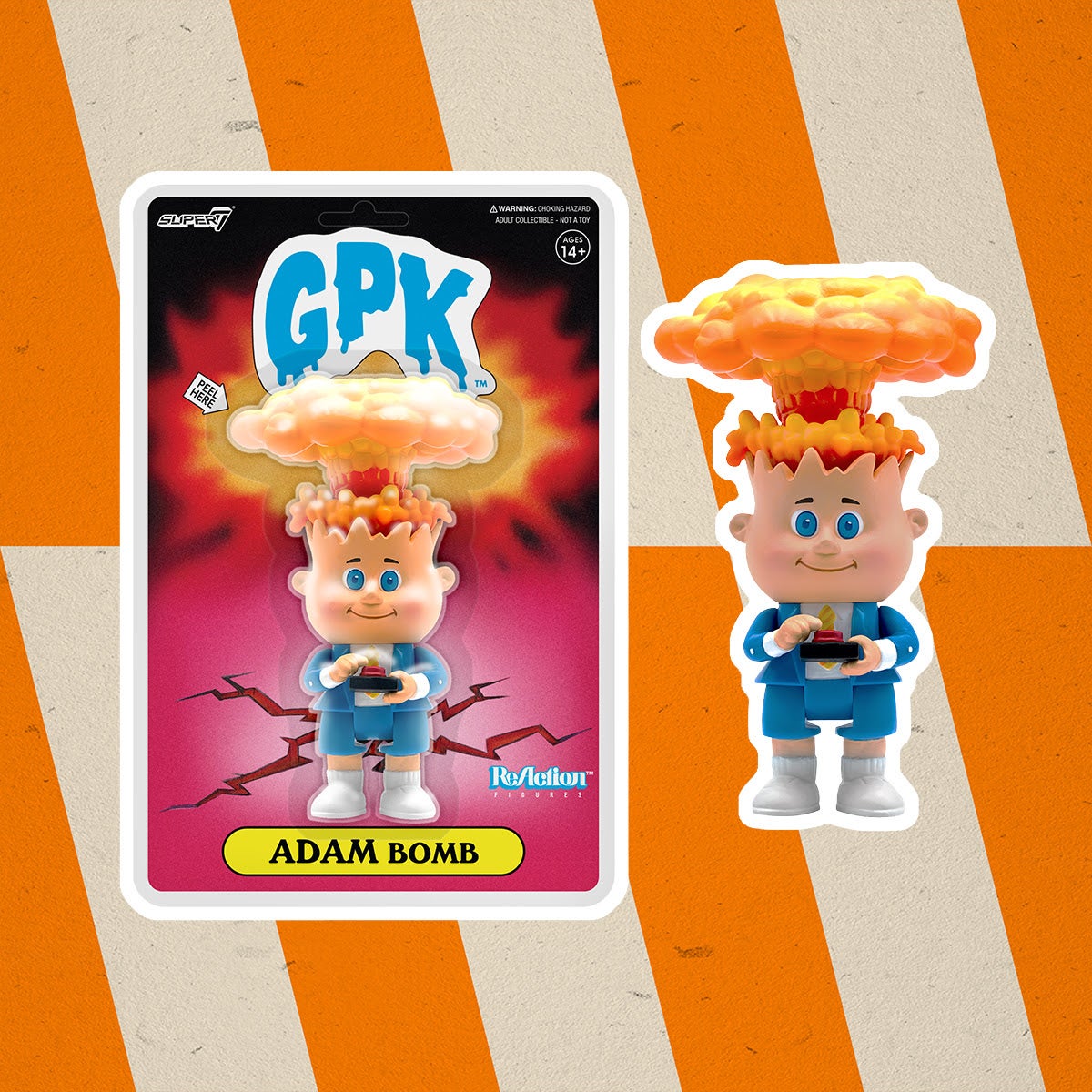 Garbage Pail Kids ReAction Figure – Adam Bomb – $20
The iconic Garbage Pail Kid Adam Bomb joins the 3.75" ReAction Figure world! The card art is from the original 1985 GPK Topps sticker pack.
SpongeBob ReAction Figures Wave 1 – Krusty Krab Meal – $75
Are ya ready, kids?! The Krusty Krab meal is now ready to order from Super7! Featuring All your favorite Bikini Bottom residents, SpongeBob, Patrick, Squidward, & Mr. Krabs! Packaged in premium kid's meal style packaging, the Krusty Krab Meal, includes free adjustable Krusty Krab paper cap.
---