Cryptozoic Entertainment is gearing up for Halloween all October long with their Cryptkins brand of mythological creatures! Kicking off the celebration is today's release of an exclusive Cryptkins Unleashed Bob vinyl figure.
Halloween Bob (pictured top) is dressed to impress in a new orange, spider web adorned suit and a red tie. The Halloween Bob Cryptkins vinyl figure is a Cryptozoic Store Exclusive, only available from cryptozoic.com priced at $25. The exclusive is limited to only 300 pieces produced. The 5-inch collectible comes packaged in a window box with a foil sticker marking it as "Exclusive Species."
Other upcoming Halloween themed Cryptkin collectible releases include:
Cryptkins Halloween Enamel Pins – Arriving later this month!
Halloween ComicFest Exclusive 5-inch Cryptkins Unleashed Irradiated Cthulhu
A Hot Topic Exclusive 5-inch Cryptkins Unleashed Day of the Dead Chupacabra with sugar-skull inspired design. $14.90.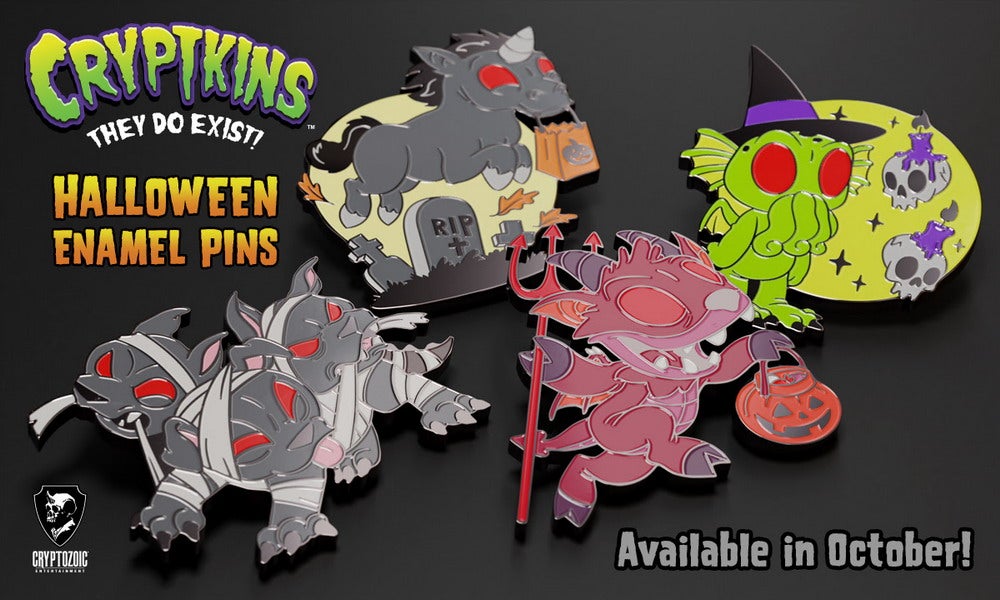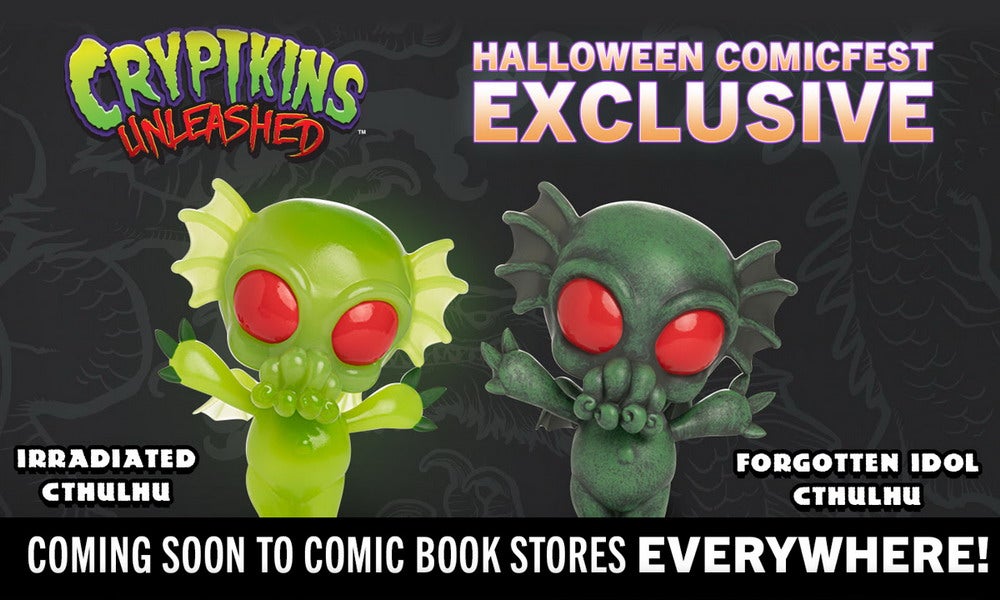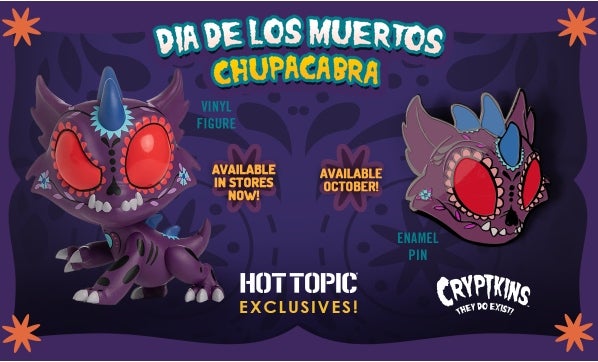 ---