Mezco has opened pre-orders on a five figure box set based on the cult classic movie The Warriors. Produced as retro 3 3/4-inch "5 Points" action figures, characters in this set include the Warriors' Warlord, Swan; Ajax, a heavy muscle member of the Warriors; the leader and founder of the Warriors, Cleon; along with a Baseball Fury Leader and Lieutenant.
Priced at $50, The Warriors 5 Points Box Set comes packed with loads of gang-related weapons and accessories, including: 2x baseball bats, 1x spray paint can, 1x lit Molotov cocktail, 1x switchblade, 1x pipe, 1x chain, and 1x spiked wooden plank.
expect this set to ship between December and February 2021.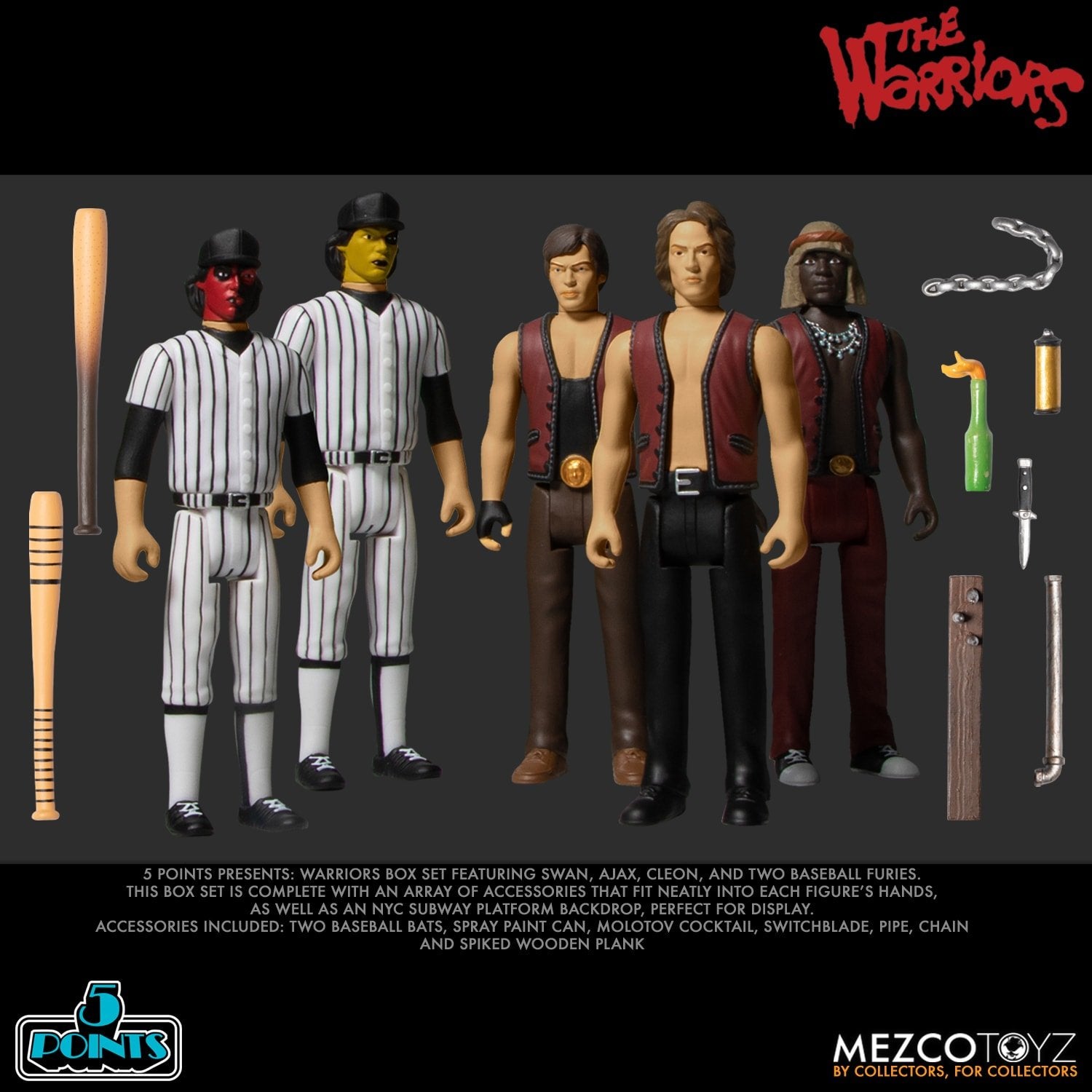 ---