House of Gog shares new images and info on their newest Pascal Blanché statue collaboration: KLAW, the Space Ravager!
Available for pre-order on October 2nd at 3pm ET only via houseofgog.com, this stunning sci-fi piece stands 17-inches tall and features interchangeable magnetic parts for multiple display options. These include Klaw with a cool cybernetic, mechanical arm and clutching a space ravager's rifle OR the option to show off the Derelict Planet villain as a "Blademaster" armed with a double-bladed sword and organic, mutated claw hand! For those that can't decide on a look, fear not: extra pillar-bases are provided for displaying the switch-outs not in use!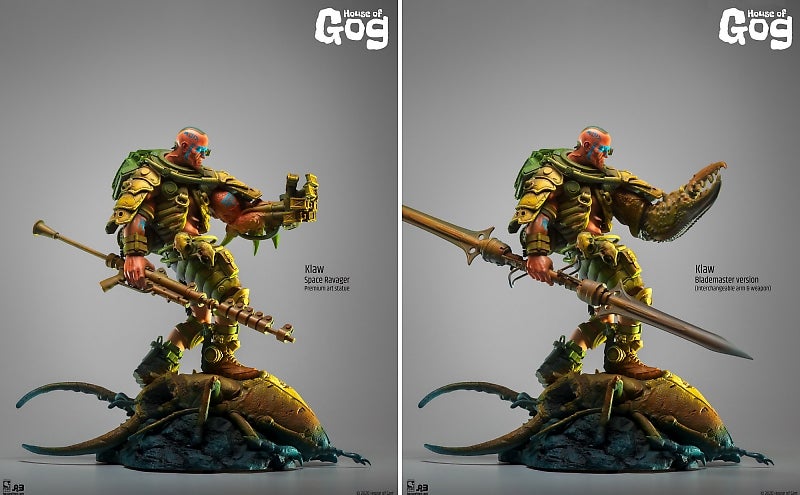 In addition to an awesome crushed alien beetle bug display base, House of Gog also provides a high quality art print (9.5 x 7 inches), metallic collector card, and certificate of authenticity (hand-signed by the co-founders). Everything ships safely first quarter 2021 in a deluxe "soft-touch" art box.
This exciting statue is priced at $780 (with a flex payment plan available) and is limited to ONLY 400 pieces produce worldwide. Scroll on for new photos!
---