Toynk.com announces 8 new additions to their growing Geeki Tikis Collection by Beeline Creative.
The new ceramic tiki mugs include a combination of beloved characters from classic movies/TV series and mythical creatures such as: Willy Wonka and his Oompa Loompas, Fred Flintstone and Barney Rubble featured in their Loyal Order of Water Buffaloes attire, a possessed Regan from The Exorcist, The Leprechaun, along with four new mythical monsters: Kraken, Unicorn, Mermaid, and a Red Dragon!
The new collectible Geeki Tikis Mugs are now available for purchase at www.Toynk.com.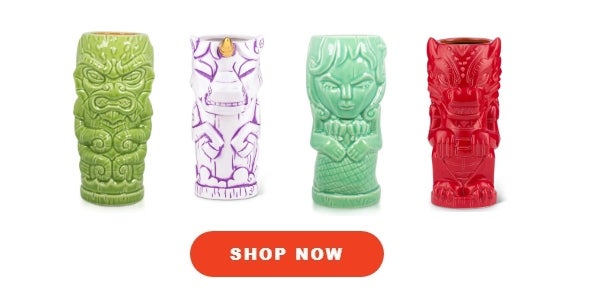 ---