Monogram is excited to announce the expansion of their licensed logo pewter keychain line! Following the recent release of their Marvel's Agents of S.H.I.E.L.D. keychain, collectors can look forward to future Marvel designs, including iconic logos for the Avengers, Hydra and the X-Men.
From the DC Universe, expect the entire Justice League to be represented, including Batman, Superman, Aquaman, The Flash, and Wonder Woman. Speaking of Princess Diana, Wonder Woman will be receiving her own special series of keychains to celebrate the upcoming movie!
All these keychains are available or coming soon to a specialty and gift retailer near you.
Fans can follow Monogram on YouTube, Facebook, Twitter, and Instagram!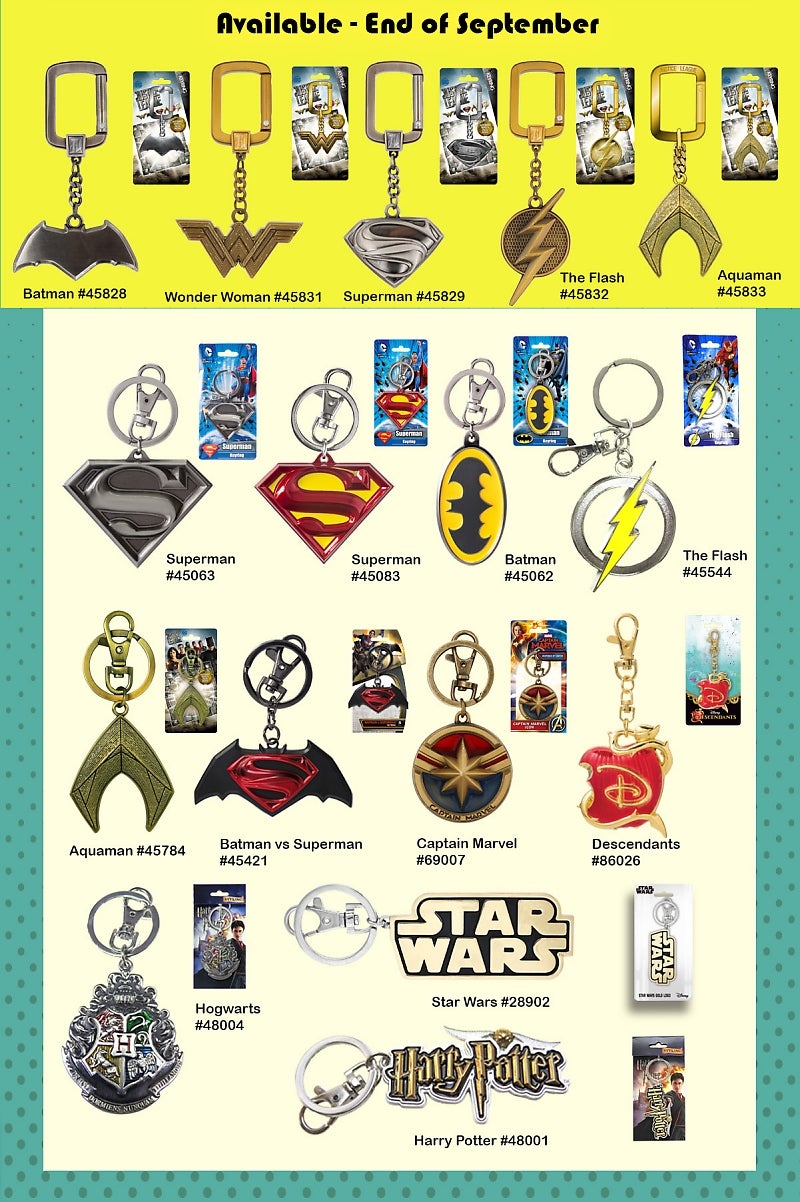 ---