As announced recently with their [email protected] coverage (HERE), Mezco will be releasing a One:12 Collective figure of Frank Frazetta's fantasy character Death Dealer. Pre-orders are now open at mezcotoyz.com, the exclusive figure priced at $150 and slated for release May – July 2021.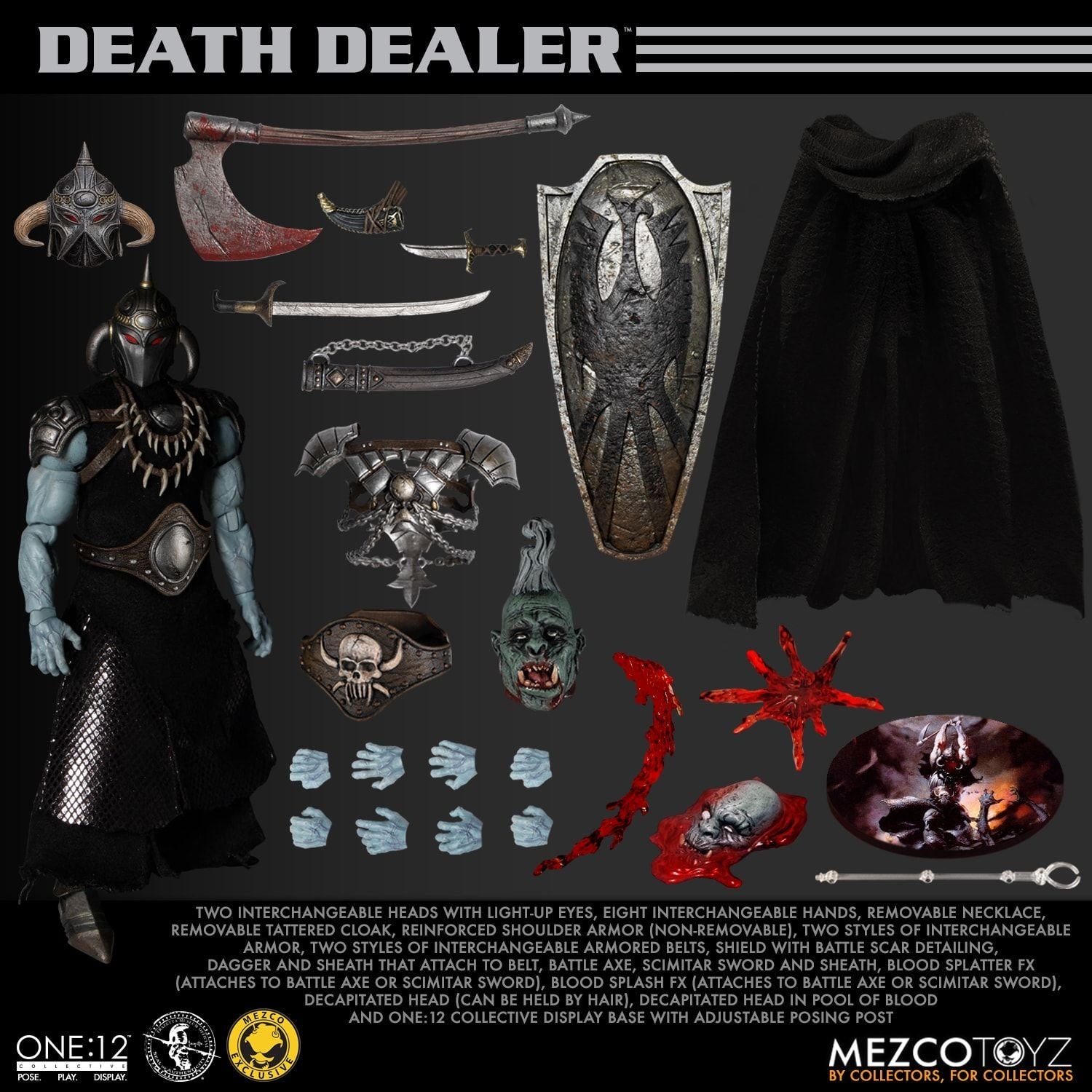 THIS EXCLUSIVE VAULT COLLECTION CONTAINS:
Death Dealer Art Print – a limited edition, hand silk-screened art print featuring the foreboding executioner standing over a slain opposer.
Enamel Pin Set – three limited edition enamel inlaid pins. This pin set features rubber clutch backings and is perfect for a shirt, jacket, lanyard or backpack.
THE ONE:12 COLLECTIVE DEATH DEALER FIGURE FEATURES:
One:12 Collective body with over 30 points of articulation
Two (2) head portraits with light-up eyes
Hand painted authentic detailing
Approximately 17cm tall
Eight (8) interchangeable hands
-Two (2) pairs of posing hands (L&R)
-One (1) pair of weapon holding hands (L&R)
-One (1) pair of fists (L&R)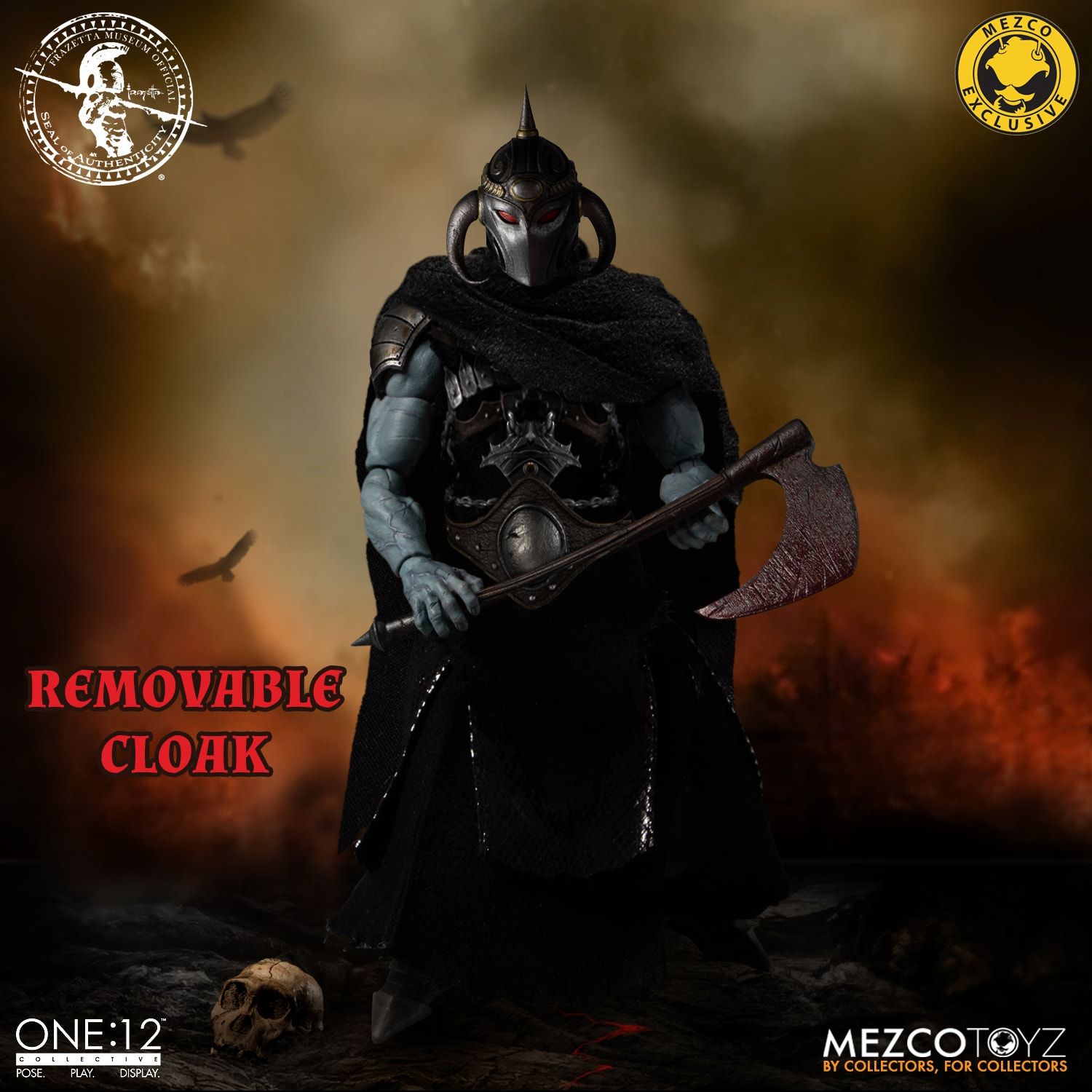 COSTUME:
Necklace (removable)
Tattered cloak (removable)
Reinforced shoulder armor (non-removable)
Two (2) styles of interchangeable chest armor
Sleeveless tunic with collar
Chainmail skirt
Two (2) styles of interchangeable armored belts
Mid-calf armored boots
ACCESSORIES:
One (1) shield with battle scar detailing
One (1) dagger and sheath that attaches to belt
One (1) battle axe
One (1) scimitar sword and sheath
One (1) blood splatter FX (attaches to battle axe or scimitar sword)
One (1) blood splash FX (attaches to battle axe or scimitar sword)
One (1) decapitated head (can be held by hair)
One (1) decapitated head in pool of blood
One (1) One:12 Collective display base with logo
One (1) One:12 Collective adjustable display post