LEGO shares their latest set that lets budding builders immerse themselves in the buzz and excitement of city life from the comfort of their homes. The LEGO CITY MAIN SQUARE SET is coming to LEGO.com and LEGO stores on September 1!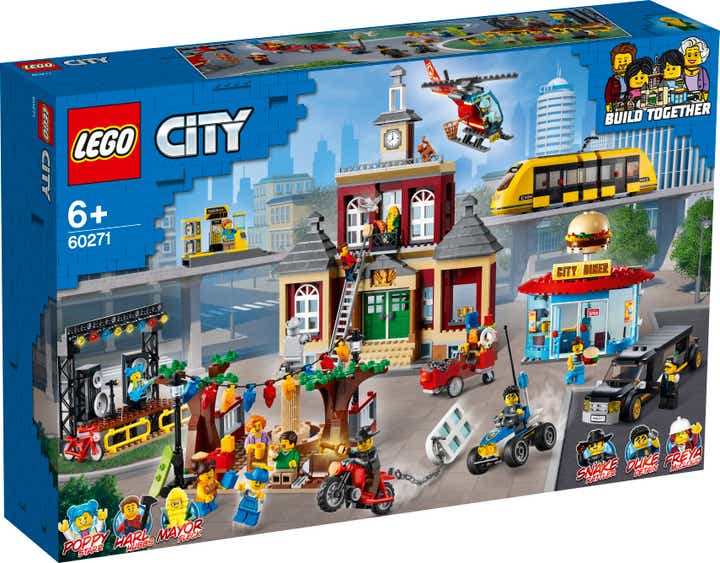 Budding builders can truly immerse themselves in the LEGO City world and enjoy endless hours of imaginative play, with this brand-new 1,517-piece set. Whether it's a visit to City Hall, a quick journey on the Tram, enjoying a bite to eat at the Classic Diner or singing your heart out on the Concert Stage – LEGO City Main Square's collection of detailed buildings and realistic toy vehicles provide everything inspiring builders need to experience the energy of day-to-day city life.
With 14 awesome minifigures, LEGO City Main Square is also buzzing with much-loved LEGO City Adventures characters. With Poppy Starr performing on stage, Billy throwing a party at the City Square and Duke DeTain searching for Snake Rattler and his grappling hook after a City Hall break-in, LEGO City Main Square allows young builders and families to dive straight into the LEGO City Adventures TV series and re-create their favourite scenes (including the popular 'Slam the Door' episode).
This set is for ages 5+, is 1,517 pieces and retails for $199.99.
---