The greatest legend of the Marvel universe, present in small, but striking appearances in almost all adaptations in theaters and diverse animations, much more than co-creator of several heroes and villains of "House of Ideas", and writer of many of his most striking stories, Iron Studios proudly presents … Stan Lee!
Immortalized with all the charisma of his ever-present smile, now also in his statue from Iron Studios in two versions, Stan Lee Art Scale 1/10 ($109.99) very relaxed regular version, and the Stan Lee Deluxe Art Scale 1/10 Marvel ($159.99), with him on a base that refers to an old attic, next to items like Thor's hammer, the classic Iron Man's helmet, Captain America's shield, a box with the X-Men symbol, a colorful comic book box with the classic "Marvel Comics" logo, with his unmistakable autograph on a card, Lee poses gesturing as if shooting webs like Spider-Man … All references honoring his fundamental importance in creating Marvel.
Both limited edition polystone statues are slated for release in the second quarter of 2021.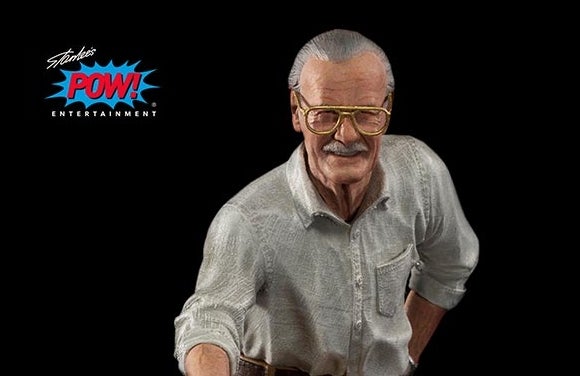 ---