Coming in late-October, various characters from Time Lord Victorious will be immortalised as Hero Collector figurines! These four new box-sets of characters are the perfect accompaniment for your Doctor Who collections.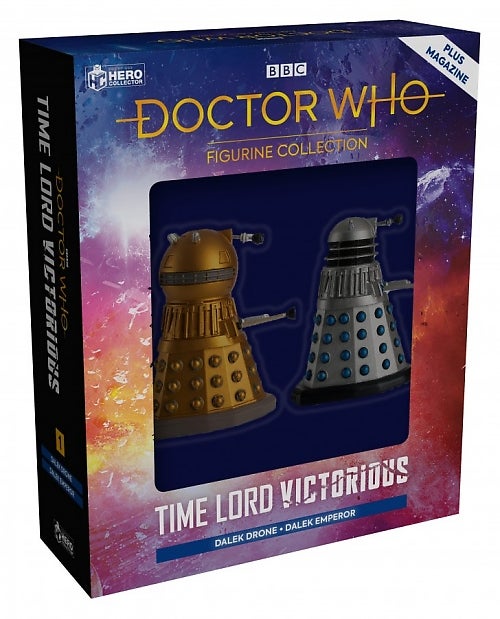 Each of the four Time Lord Victorious box sets will contain two hand-painted polyresin figurines at 1:21 scale (approximately 3.5 inches tall).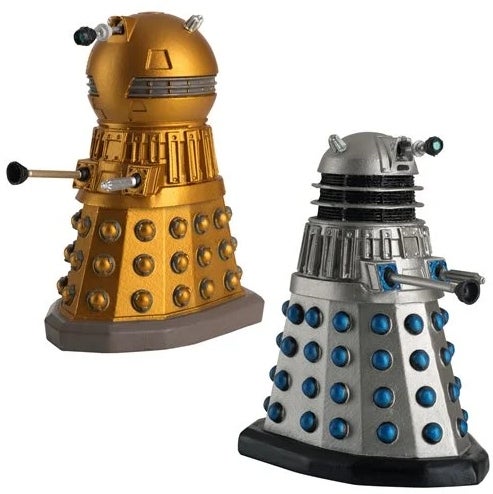 The first three Hero Collector box sets will feature brand new Dalek designs created specifically for the series, such as the Dalek Time Commander and the new Dalek Emperor.
The fourth and final box, however, will include the Tenth Doctor (David Tennant), clad in his ornate and war-torn Gallifreyan robes!
Each set from Hero Collector also comes with an in-depth companion magazine, highlighting the huge range of creative talent involved across the entire Time Lord Victorious adventure and packed with behind the scenes details about this untold story.
The figurines are available for pre-order now, from Entertainment Earth in the US ($34.99), from Forbidden Planet in the UK, or, directly from Eaglemoss.
---