Sideshow shares news of an all new collaboration with celebrated animation writer, director, and cartoonist Chris Sanders. Through this new partnership, Sideshow will produce high-end collectible statues that faithfully bring Sanders's whimsical artwork to life in three dimensions.
To date, Chris Sanders has had a prolific career in character design, storyboarding, and co-wrote and co-directed beloved animated hit films like Disney's Lilo & Stitch, as well as How to Train Your Dragon and The Croods for DreamWorks Animation. His illustration style is immediately recognized for its vibrant coloration, pin-up sensibilities, and imaginative aesthetic inspired by tropical and fantasy themes.
Sideshow is working closely with Sanders to realize his two-dimensional art as detailed statues that capture all the same expressive energy as his signature cartoon creations. The first piece debuting in this new artist series will be the Pumpkin Witch Statue, a magical pin-up figure inspired by the glamour and ghoulishness of the Halloween season. To see Chris Sanders inking his redline sketch of the original Pumpkin Witch design, CLICK HERE.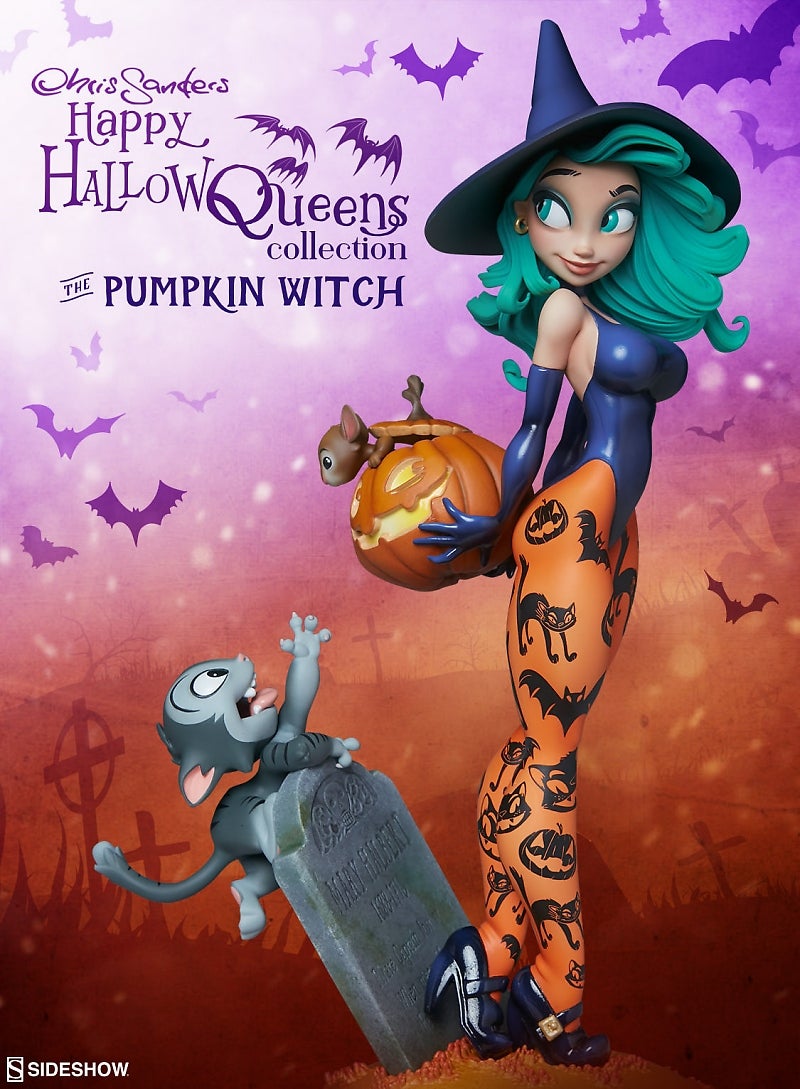 ---