Super7 has opened orders at super7.com for two [email protected] Exclusive Teenage Mutant Ninja Turtles figures. These include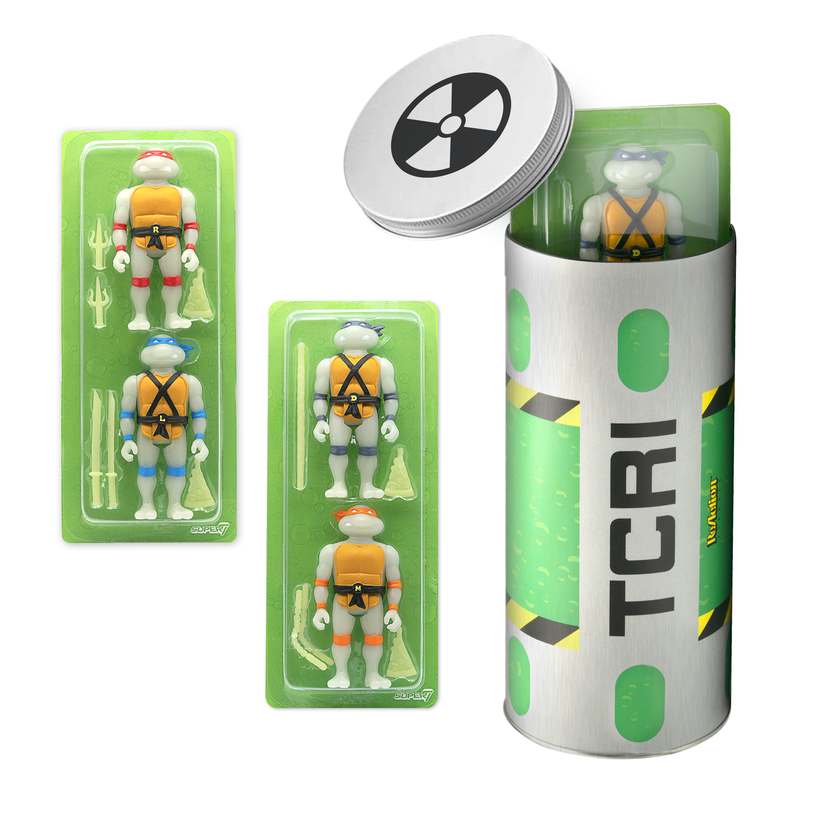 Teenage Mutant Ninja Turtles ReAction Figures – Ooze Canister – $75
It's not slime, it's ooze! The same Radioactive Mutagen Ooze that mutated the Green Teens to life, right at your fingertips! That's right – This four pack with Leonardo, Donatello, Raphael and Michaelangelo, cast in Glow-in-the-Dark plastic, comes packaged inside a deluxe tin Ooze Canister!
Teenage Mutant Ninja Turtles Ultimates! – Baxter Stockman Glow-in-the-Dark – $45
The name is BAXTER STOCKMAN! This Ultimates! Baxter Stockman glows with electric blue radiation from the malfunctioning Dimension X disintegrator that doomed him to deformity! The 7" super articulated action insect is cast in beautiful blue glow-in-the-dark plastic and comes jam packed with an assortment of scientifically evil accessories.
---