"Get Over Here!"
Storm Collectibles has started to unveil their Comic Con at Home 2020 exclusives. First up is Scorpion! This figure features an entirely new body with enhanced joints and articulation in addition to a wide array of exciting accessories.
Scorpion Hanzo Hasashi was once a member of the Japanese Shirai Ryu ninja Clan. Given the name Scorpion for his deadly fighting skills, his life was blessed with glorious kombat in the name of his Grand Master. His signature move is his spear and hellfire. When his mask is removed, his head is a (flaming) skull. Scorpion is a fan favorite, appearing regularly since Mortal Kombat Klassic.
Product Features:
– Newly developed body with new joints,
– Interchanging Mask Head / Skull Head
– 4 x interchanging hands
– 1 x Chain
– 3 x Flame Effects
Pre-Orders will go live on https://www.bluefinbrands.com/sdcc on 7/22 until 7/26 or while supplies last.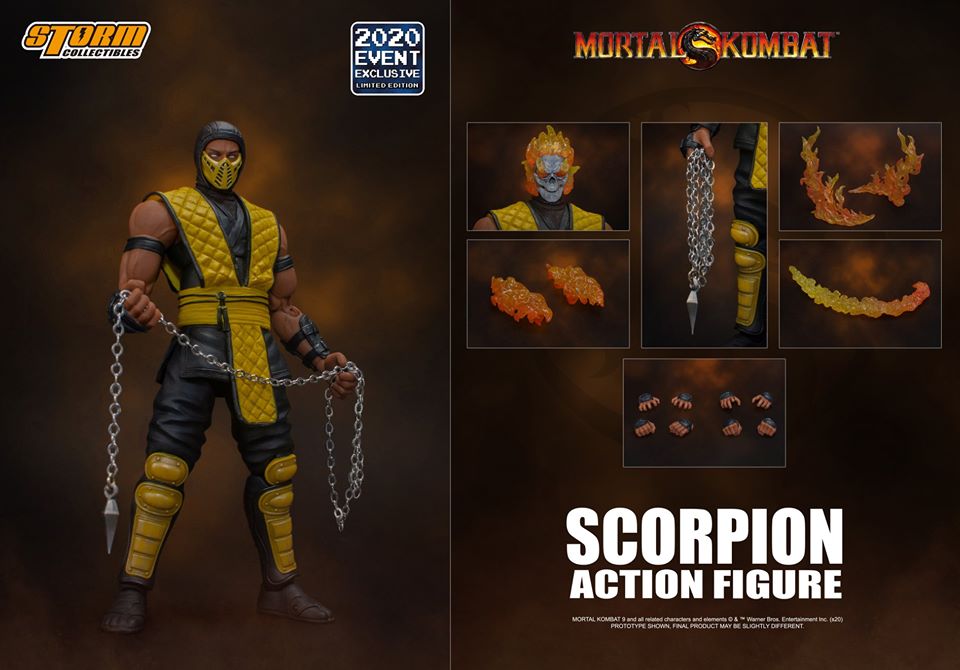 ---