By the Power of Grayskull! Mondo announces the newest addition to their Masters of the Universe 1/6 scale figure line – Eternia's "heroic master of weapons", the legendary Man-At-Arms.
The 1/6th scale Man-At-Arms figure ($190 and limited to 2000 pieces) features over thirty points of articulation, fabric costume elements, and a lot of accessories, including Man-At-Arms' iconic helmet, ball 'n chain mace, blaster holster, hand blaster, rifle blaster, short sword, eight interchangeable hands, and your choice of two different heads – regular and helmeted.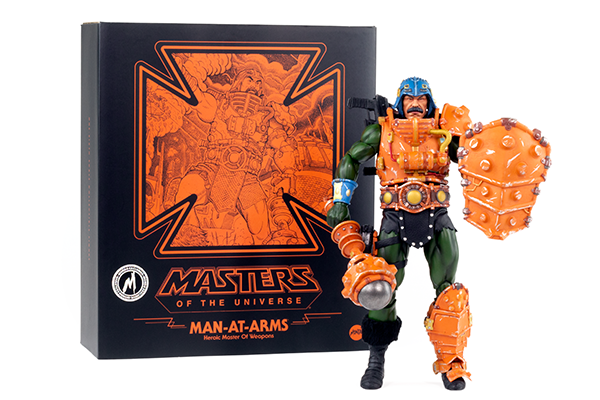 Plus, the limited edition Mondo Exclusive ($195, limited to 1000 pieces) has even more, including an alternate "snake face" head and a mini-fig of Man-At-Arms' frenemy, the pesky imp Orko!
Both the regular and Mondo Exclusive version of the Man-At-Arms 1/6 figure are available for purchase right now through mondoshop.com.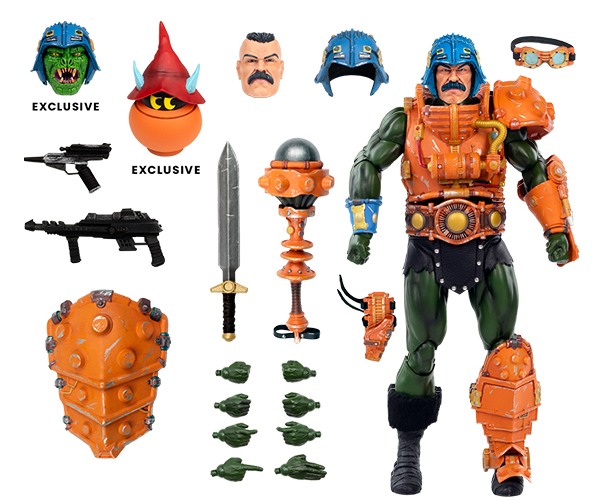 ---