Hasbro presents Transformers R.E.D. [Robot Enhanced Design], Transformer character action figures that DON'T transform, but featuring a 'toon-accurate robot mode sculpt. Standing 6-inches tall, Hasbro describes the new series as:
These 6-inch scale figures are inspired by iconic Transformers characters from throughout the Transformers universe, including G1, Transformers: Prime, Beast Wars: Transformers, and beyond. R.E.D. figures do not convert, allowing us to enhance the robot mode with a sleek, "kibble-free" form. With 80 deco ops, painted on every surface, R.E.D. figures were designed to bring collectors the most screen-accurate versions of their favorite characters to display on their shelves.
As someone that loves the robot aesthetic of Transformers (as seen in the cartoons and awesome packaging art), but is not so thrilled how that all translates to a converting toy, this line is like a dream come true.
The debut Transformers R.E.D. assortment is available for pre-order now via Walmart.com. Each figure is priced at $19.99 and is scheduled to ship early August (4-6). Initial Transformers character include (I got my Soundwave pre-ordered!):
Megatron – Figure features a Fusion Cannon accessory, 4 alternate hands including one that holds an Energon cube, and fans can also replace hand with the Energon Mace accessory.
Optimus Prime – Open the chest of Optimus Prime figure to reveal the Matrix of Leadership. Figure also features 4 alternate hands, Ion Blaster, and Energon Axe accessories.
Soundwave – Open Soundwave figure's chest to reveal removable cassette tape accessory. Figure also features a shoulder-mounted cannon accessory, 2 alternate hands, a backpack accessory, and a Concussion Blaster accessory.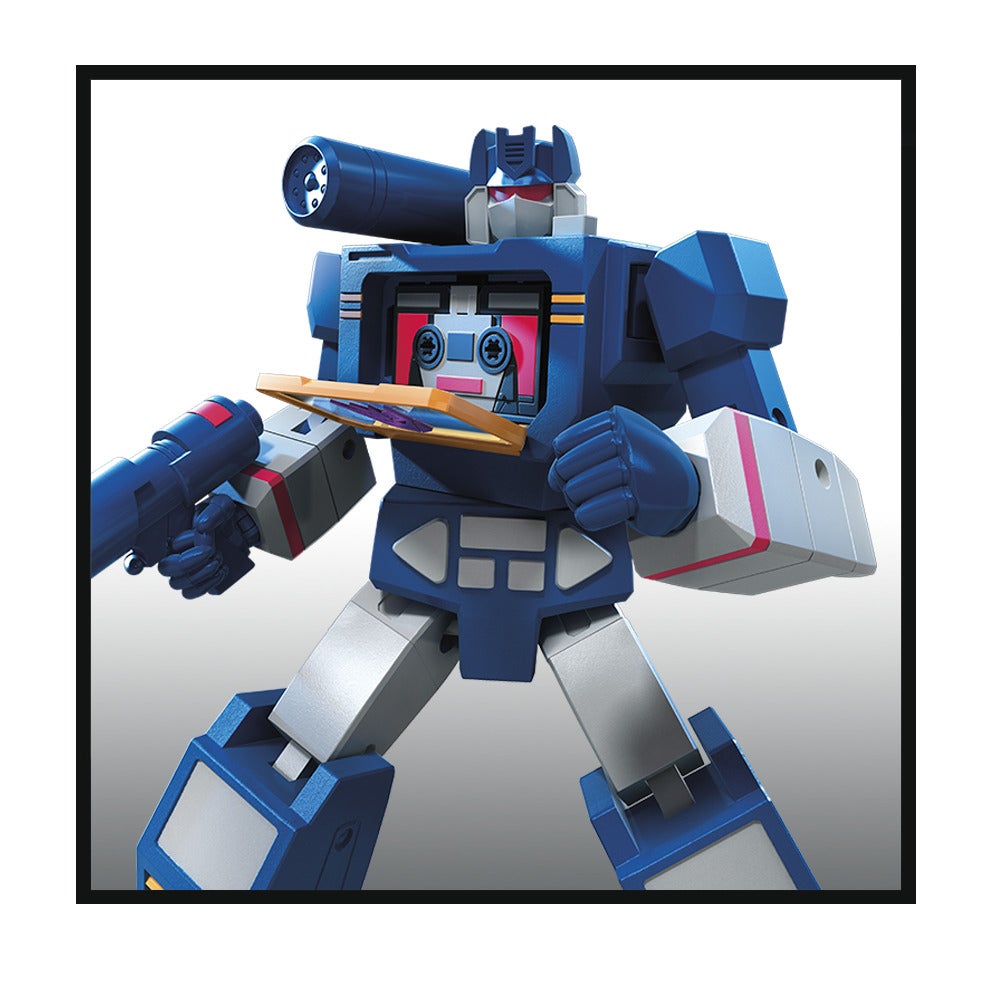 ---