Toynk.com announces the arrival of The Office Dundie Award Replica by Surreal Entertainment, making it the newest addition to Toynk's The Office product collection.
Celebrating coworker mishaps and unique qualities, the Dundie Award trophy has always been given to the lucky few who Michael Scott deems worthy. Complete with 6 interchangeable plates (Dundie Award, Bushiest Beaver, Hottest In The Office, Whitest Sneakers, Fine Work, and Don't Go In There After Me), this 8 inch replica allows you to express yourself in whatever way you feel appropriate.
The 8 inch tall Dundie Award replica is available for order now priced at $25.99 with FREE SHIPPING.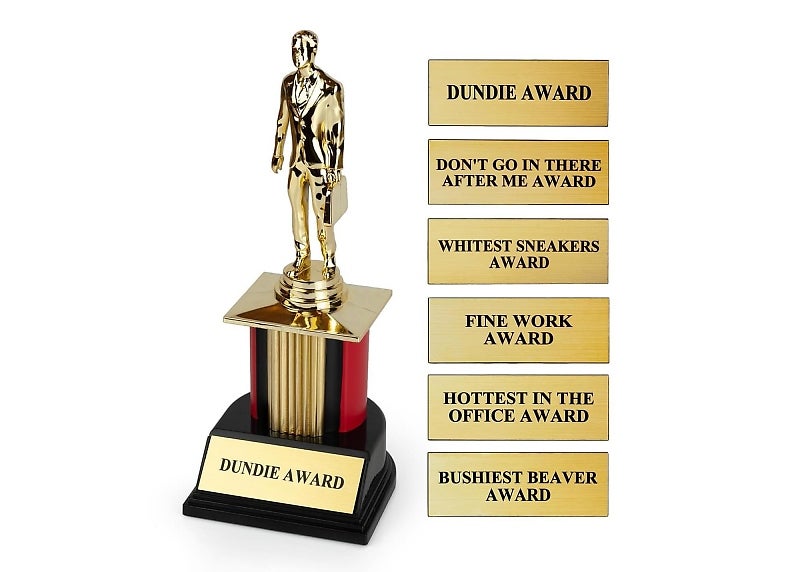 ---