Action figure collecting nostalgia is at an all-time high, especially with all things '80s. It was an exhilarating time for toys collectors, especially for those that grew up binging on the animated shows after school. While everyone has their favorites, Teenage Mutant Ninja Turtles was arguably the biggest 'toon and toy franchise to come out of the '80s. You've heard the term "capturing lightning in a bottle"? That was TMNT: the perfect blend of David Varner-sculpted character figures for Playmates Toys, along with a cartoon series that strongly resonated with teens. Who didn't want to be a hero? And a NINJA TURTLE to boot?!

With their pulse on the contemporary collecting scene, Super7 has proven that they have the chops for cool toys. You can tell that they have a deep passion for what they grew up with and genuinely enjoy what they produce as toy collectibles. Case in point: Super7's new Teenage Mutant Ninja Turtles ULTIMATES!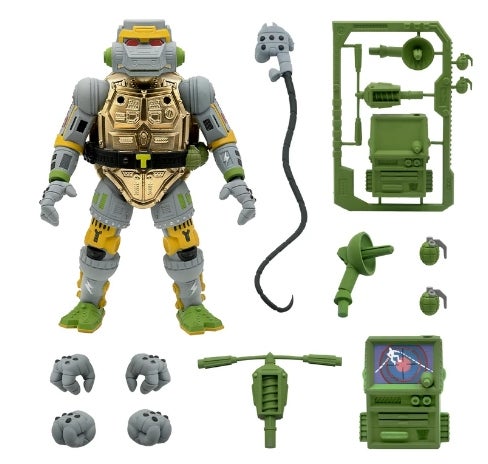 Playmates Toys could have made these, but they smartly passed over the reigns to a company that could take the retro nostalgia design even further. Super7 gets it and their TMNT Ultimates series has shown it.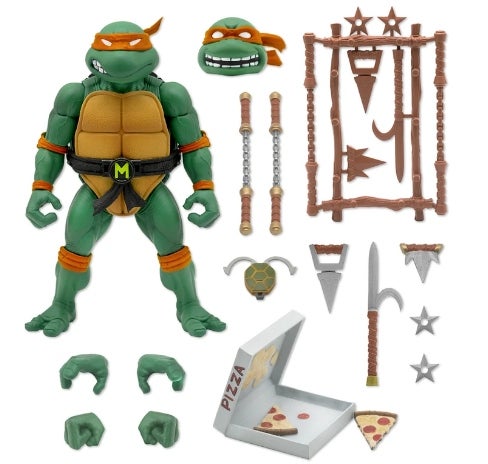 Already two assortments out, the company is now proud to present their THIRD WAVE of Teenage Mutant Ninja Turtles ULTIMATES! This is the point you reach as a toy company where you know the product you've released is not only hitting with fans, but is quality stuff. You don't go beyond a first assortment otherwise. I call it a win-win scenario: where TMNT collectors get more of what they want and Super7 keeps pumping the cool characters out.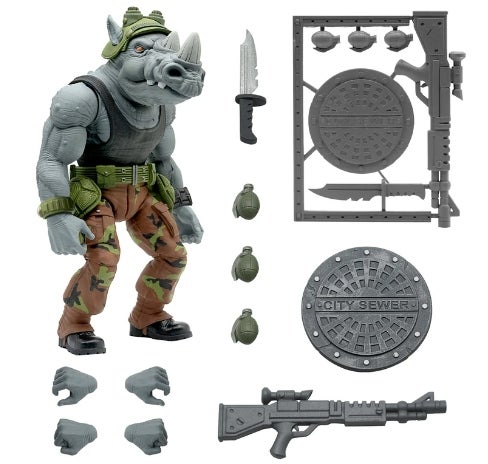 Teenage Mutant Ninja Turtles ULTIMATES! consists of old fan-favorites, including the Turtles' ally April O'Neil, the robotic turtle Metalhead, the carefree joker Michelangelo, and the mutant rhinoceros villain Rocksteady! These figures are available for pre-order now at BigBadToyStore.com priced at $45 each, or $179.99 for all four.
Each 7-inch super-articulated figure is expertly painted and includes a set of painted and ready to use weapons, as well as an unpainted weapons rack like the original toy line. It's like collecting the best of two toy worlds!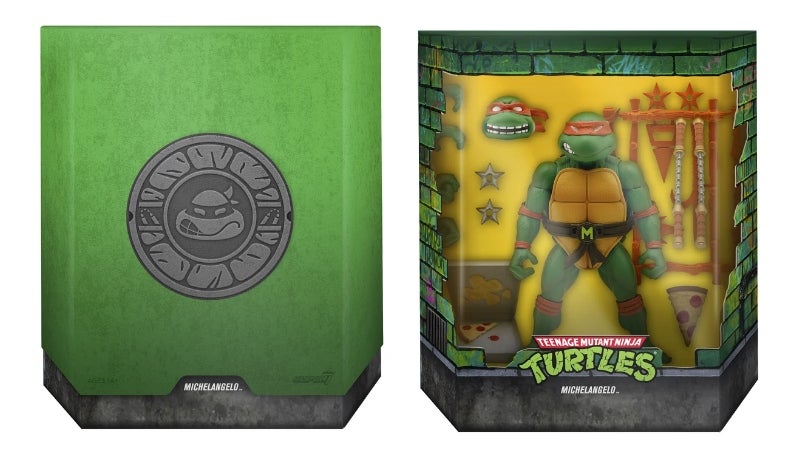 Better yet, each Turtle arrives in a deluxe slip case-style box packaging. Receiving a cool collectible is all about the presentation, and Super7's TMNT Ultimates! figures excel. These figures are perfect for those that like their toys minty fresh in box, and even more attractive to those that like to take them out and play with them!
In addition to Super7's retro Ultimate! Turtles BigBadToyStore carries a wide range of Teenage Mutant Ninja Turtle Toys! Click the image below for even more TMNT buying options. Turtle Power!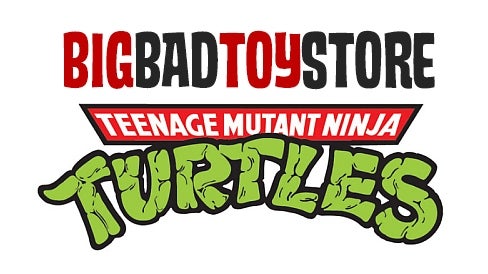 ---